It's been 10 years since the last Census and to help get the survey completed, there are thousands of jobs available.
As a way to boost your income and make some extra cash, there are Census part-time and temporary jobs available in all areas of England and Wales.
Not only is the extra money will be great for your bank account, but the jobs are flexible and can work around your other commitments.
Here's we take a look at everything you need to know about Census 2021 jobs and how to land one.
What is the Census?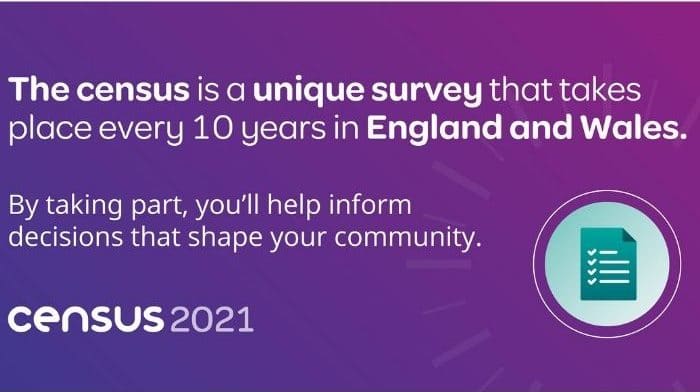 £10 BONUS OFFER: Earn easy cash by watching videos, playing games, and entering surveys.

Get a £10 sign up bonus when you join today.

Join Swagbucks here >>
A once in a 10 year opportunity has come along to get a current picture of what England and Wales are really like.
The census is a survey that looks to understand what people and households are like.
I mean, let's face it, a whole lot has happened in the last 12 months, let alone the last 10 years!
Back in 2011, William and Kate got married, there were riots across England, Game of Thrones first aired and my youngest wasn't even born!
What were you doing back then?
From the survey, they'll get up to date insights about things like:
the size of the population
ethnic diversity
how we use transport
how many people are working and in what industries
quality of housing
schooling and education
support needed for health and disabilities
Using this information, they can better plan for current and future needs and understand where funding is needed for public services in your area and across the country.
It's a huge job, and to help get the surveys completed in good time, the Office of National Statistics (who undertake the survey) are looking to recruit at least 30,000 people to support them.
Census 2021 jobs – what are the perks?
Obviously, getting paid is a big deal! On top of the competitive salary, the role has other benefits.
You won't need to travel far as there are jobs locally and there are loads of part-time roles, meaning you can fit them around everything else you do in life.
You'll be meeting lots of people and can add new skills and experiences to your CV, which can help with future job opportunities. Plus, the census will help shape the future of your community.
Full PPE, including hand sanitiser and face masks, will also be provided. Social distancing is followed as usual.
Can you work from home for census?
You complete all training from home via an online virtual classroom and learning portal.
Depending on the type of role you apply for, you will be able to do some from home.
However, you will also need to be out in your local area, encouraging residents to complete the census.
If you don't want to leave your house to earn cash, check out these ideas on how to make money online UK edition.
How much do census workers get paid?
Census jobs pay vary depending on the role; there are officer, supervisor and manager roles.
For the Census office role, you are paid from £11.22 per hour up to £14.61, depending on your location.
For supervisor roles, you will be paid from £13.01 per hour up to £16.93.
You get paid weekly, which is great as there are no long waits for earnings to arrive.
Wages are paid via bank transfer.
How old do you have to be to work for the census?
You need to be at least 18 years old to work in census jobs due to the hours.
How long is the Census job for?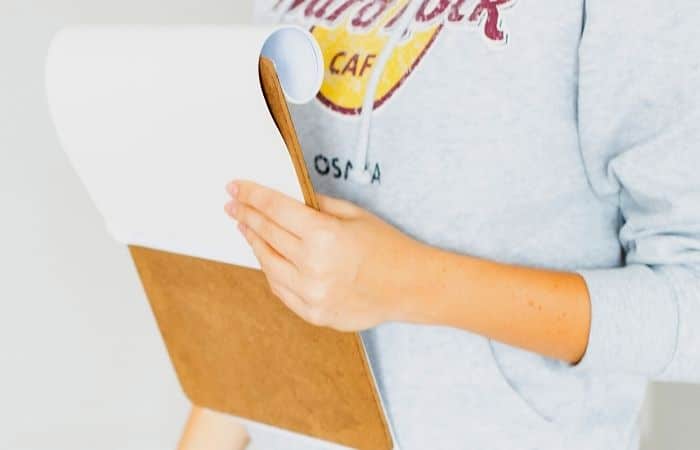 The next census will happen on Sunday, 21 March 2021.
It's a digital-first census, so the hope is most people will complete the survey online.
The jobs are there to help remind people to complete it.
There are no fixed working hours, but you need to work between Monday to Saturday between 9 am and 8 pm and Sundays and Bank Holidays, between 10 am and 4 pm.
Contracts will run through until the end of April 2021 to help residents get the last of the surveys completed for officer roles and 7th June 2021 for supervisor roles.
Where do I apply?
You can apply or register your interest in the role of the Censure jobs site.
Office roles have applications open now.
Looking for other work? Check out these genuine work from home jobs that anyone can do.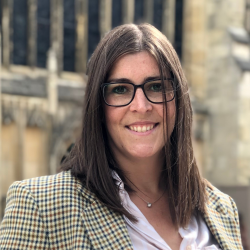 Latest posts by Naomi Willis
(see all)