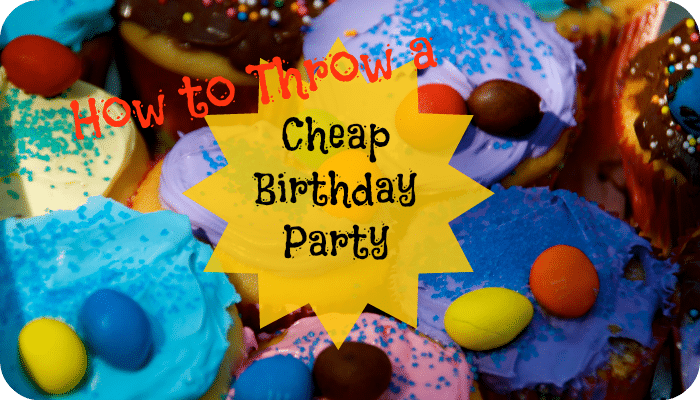 £10 BONUS OFFER: Earn easy cash by watching videos, playing games, and entering surveys.

Get a £10 sign up bonus when you join today.

Join Swagbucks here >>
With every week it seems as if someone is celebrating something. A birthday, a new baby, a new job, a wedding. The list is endless! Don't get me wrong, I love celebrating any occasion. The problem is the consistent gifts you need to buy.
Rather than the gift itself, it appears the costs of birthdays and celebrations is an expense for the person whose birthday it is. Now I thought the idea of birthdays were for people to spend money on you, and for you to have gifts but it seems that more prepare prepared to dig into their own pockets to celebrate with friend and family.
A recent study undertaken by VoucherCodes.co.uk has shown that people spend a whopping £382 on average to mark special birthdays. That works out at £12.7 billion a year – just for birthdays!
It seems that the 40th is the biggest one to celebrate with more people forking out cash, with one in three people spending closer to £424! Even kids are getting in on the act. Parents are spending an average of £309 on each birthday party too.
The biggest expenses are food and alcohol (at the adult parties) where the spend is close to £120.
If you are throwing a party and are looking to keep the costs down, there are plenty of ways to have a great time, celebrate the night away and not make it look like you're tightening the purse strings.
Throw a Cheap Birthday Party
Grub
The average person spends on food for a birthday party is £62.22. However, 1 in 9 wouldn't think twice about spending closer to £100 – 150!
It's easy to get the cost of this down by making the food yourself. If you wanted to do something fancy on a budget why not cook your guests a fakeaway?
Booze
Alcohol cost is a massive £56.78. Don't get me wrong. I don't mind buying the odd gift for someone here or there but, at nearly £60, that's quite a big round.
If you do have to buy a few, then head to the supermarket and buy wine or beer on offer (and don't worry about getting the good stuff).
However, I don't think there is anything wrong with asking guests to buy for themselves or bring a bottle. Surely that's what most people do nowadays?
Outfit
Now it's always nice to look good, especially when you are the centre of attention but do you really need to spend a small fortune?
Why not wear something you already have in the wardrobe, or hunt through a charity shop to pick up an outfit at a snip of the price at around £10.
Travel
While getting to and from your birthday party venue is important, it seems quite high that the average spend on travel is £29.12. Why not consider asking a friend to be a designated driver for the night, in exchange for a few lemonades (maybe around £2.40), or having a small gathering at home, therefore not even needing to leave the house.
Cake
There is a difference between how much men and women spend. Men splash out the most on parties, by another £65.29, and spend more money on the cake and drink.
The average cost of the cake is £28.62. To keep the costs down, consider baking it yourself or asking for a friend to bake it for you as a present. If you add flour, eggs, butter, caster sugar, icing sugar to your supermarket shop you'll look to spend just £4.40.
Gifts for Guests
Umm, is it just me? Why gifts for guests even feature in this list is beyond me. The average amount spent out for gifts for guests was £21.57. Surely it should be the guests buying gifts for the birthday girl or boy but maybe I'm just old fashioned.
If you have a birthday coming up then many happy returns, and I hope you can start your new year off spending as little as possible.
What do you do to save money when organising a birthday party? Let me know in the comments below.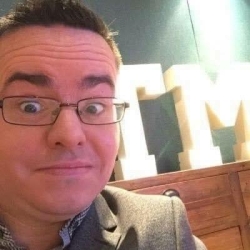 Latest posts by Ricky Willis
(see all)