We live in times when sending money abroad can be done simply in a number of ways.
However, when it comes to zoning in on the cheapest ways of sending money abroad, moneytransfers.com reveals the great number of factors that have to be considered.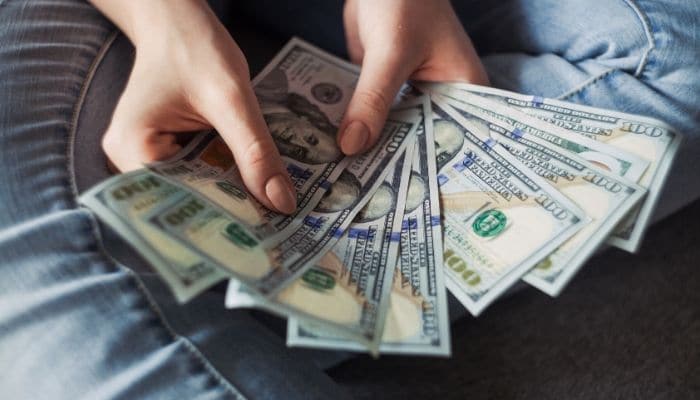 £10 BONUS OFFER: Earn easy cash by watching videos, playing games, and entering surveys.

Get a £10 sign up bonus when you join today.

Join Swagbucks here >>
These include the country that one is sending the money to and the way that one transfers money.
It is generally understood that the traditional ways of sending money abroad, such as using commercial banks and money transfer agencies like Western Union are generally not the best ways to be transferring money abroad cheaply.
In light of the tremendous advances made by the fintech. industry in the last few years, more and more people find it more economical to send money abroad via online international money transfer companies.
The fact that there are a large number of such companies competing among themselves to offer the most competitive rates for international money transfers, means that one can pick and choose one that best suits one's requirements.
TransferWise
What's great about using TransferWise is the fact that they actually offer real exchange rates for transferring money abroad, unlike others who charge a markup.
That certainly makes them one of the cheaper ways of transferring money abroad.
All that you need to do is to pay the transfer fee and the money reaches the bank account of the intended recipient in a couple of days.
Their user- friendly mobile and online money transfer platforms make sending money abroad, quite a breeze.
OFX
Unlike TransferWise, OFX does charge a small margin on the exchange rate to enable an international money transfer, but it compensates by not charging a transfer fee.
That makes this option of making an international money transfer quite reasonably priced as well.
People who need to send large sums of money abroad would do well to use this service.
Besides, their rates are decided on the basis of the frequency of money transfer, which makes it even more advantageous for those who need to send money abroad more often.
FairFX
This is another cheap way of transferring money abroad that is quite a favourite with students studying abroad.
The exchange rate they offer is reasonable and they don't charge a transfer fee.
Besides, they provide a host of tips about studying in the best European universities and the costs involved.
World Remit
This is another very popular low-cost international money transfer option popular with people.
Their exchange rates are quite transparent and known upfront. This coupled with their low fee and speedy transfer of money makes them a great service to use.
What's more, they send across 90 currencies to over 150 countries worldwide.
Remitly
What a lot of people find attractive about this service is the fact that they have a single exchange rate for money transfers regardless of the amount in question.
That apart, there is no transfer for amounts starting from $1000, even when using a debit card to transfer the money.
The time taken to deposit and deliver money is quite quick as well.
TorFX
If the amount you are looking to transfer internationally is in excess of $7000, this is a reasonably priced service.
In fact, as the amount of money being transferred goes up, the charges that one ends up paying go down proportionately in the case of TorFX.
The fact that this is a phone-based, as well as an online platform, makes it a very convenient way of transferring money anywhere.
Conclusion
When seeking to transfer money abroad the cost involved is certainly the most important factor, but not the only one.
The security aspects as well the speed of the transfer are important, as well as the number of destinations being served.
That being stated, the most important components of the kind of costs one incurs on making an international money transfer depend upon the exchange rate one is offered as also the transfer fee being charged.
Quite often, international money transfer companies will not charge a transfer fee but rip off their customers by way of the suboptimal exchange rate they will offer.
This has to be guarded against. Another thing that one has to watch out for are hidden costs.
For instance, some international money transfer companies charge a fee to the recipient. This has to be added to the total cost incurred on the money transfer.
The good thing is that there are a plethora of choices when it comes to choosing the kind of international transfer company that is just right for you.
Spending a little time in carrying out research into the international money transfer options available will allow the best chance to find the cheapest ways to send money abroad.
Latest posts by Lorna Beattie
(see all)