Using the ClearScore app you can easily review changes to your credit score each month. Here's how keeping track of my credit score enabled me to stay on top of my financial situation.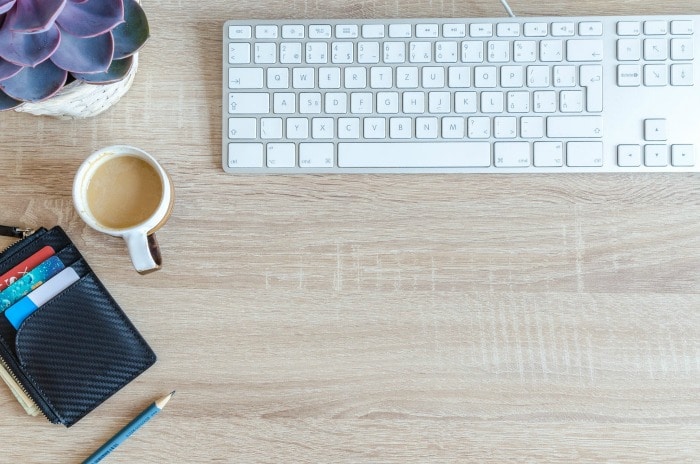 £10 BONUS OFFER: Earn easy cash by watching videos, playing games, and entering surveys.

Get a £10 sign up bonus when you join today.

Join Swagbucks here >>
Written in collaboration with ClearScore
There was a point when we were in serious debt and I knew my credit score was taking a beating.
Missing the odd payment on my credit cards was a worry; I knew it would make getting credit harder later down the line.
But after a serious case of burying our heads in the sand where our debt became unmanageable, the state of my credit report was the last thing on my mind.
We knew things had to change. After our lightbulb moment, and as we got to grips with paying off our debt, knowing about my credit score became super important.
I signed up for a free ClearScore account and was able to use the ClearScore app to track my score whenever I wanted. This was really useful!
The app allowed me to see what was happening with my debts, as well as track spending, payments and how my credit score was doing. This helped me to get a real grip on my finances.
With this in mind, I thought it would be useful to share how bad my credit score used to be and what it's like now.
By sharing my experience I hope that you'll be able to better understand the little things you can do to improve your credit score.
Unmanageable vs manageable debts
Now, not all debts are bad. And some debts, in living a day to day life, are necessary. The debts that are bad are the unmanageable ones.
I suppose I am in debt right now. I have a mobile phone on contract and pay it back each month under an agreement with my phone company (as I'm sure many others do).
On top of that, I have a couple of credit cards. The first one I got was with a high-interest provider (only because no one else would touch me with a barge pole).
Having a loan or credit card (and regularly making payments) is a good way to improve your credit score as it shows lenders you are capable of managing your finances.
Improving my credit score with the ClearScore app
I struggle to remember what I had for breakfast, so thinking back to a few years ago can be hard work for my brain!
Luckily, ClearScore shows me everything to do with how I've been improving my credit score.
For instance, I took out a credit card in June 2016 and, using the app, I can track how much I spent, the payments I made and the overall balance.
I then closed the account in January 2018 as my credit score was improving (as I had regularly been using it to buy food shopping/petrol instead of using cash and paying off the balance).
What's interesting is seeing the impact on my score.
In June 2016, my score was 218 (VERY POOR!), but it dropped to 203 (EVEN WORSE) the following month after I applied for the credit card.
The Timeline on the ClearScore app even tells me why. When you apply for a credit card, a "hard search" is noted on your file. (A hard search is when a lender checks your file to see whether they want to lend you money). This can cause a temporary dip in your credit score, and is completely normal.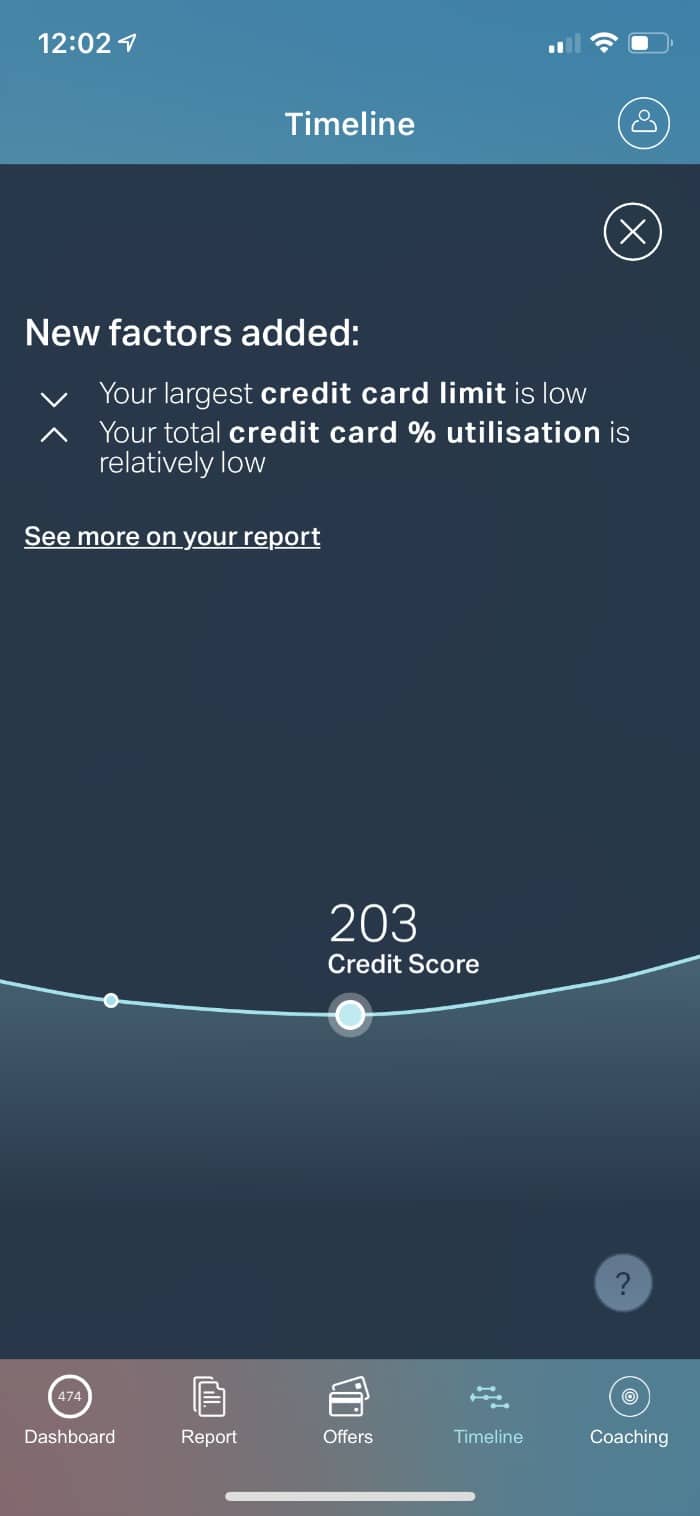 However, it didn't take long to see things going up.
I continued to use my credit card, buying things each month and paying the money back. In August 2016, my score went up to 235 and was 287 by September. Yes, it was still Poor, but it was moving in the right direction.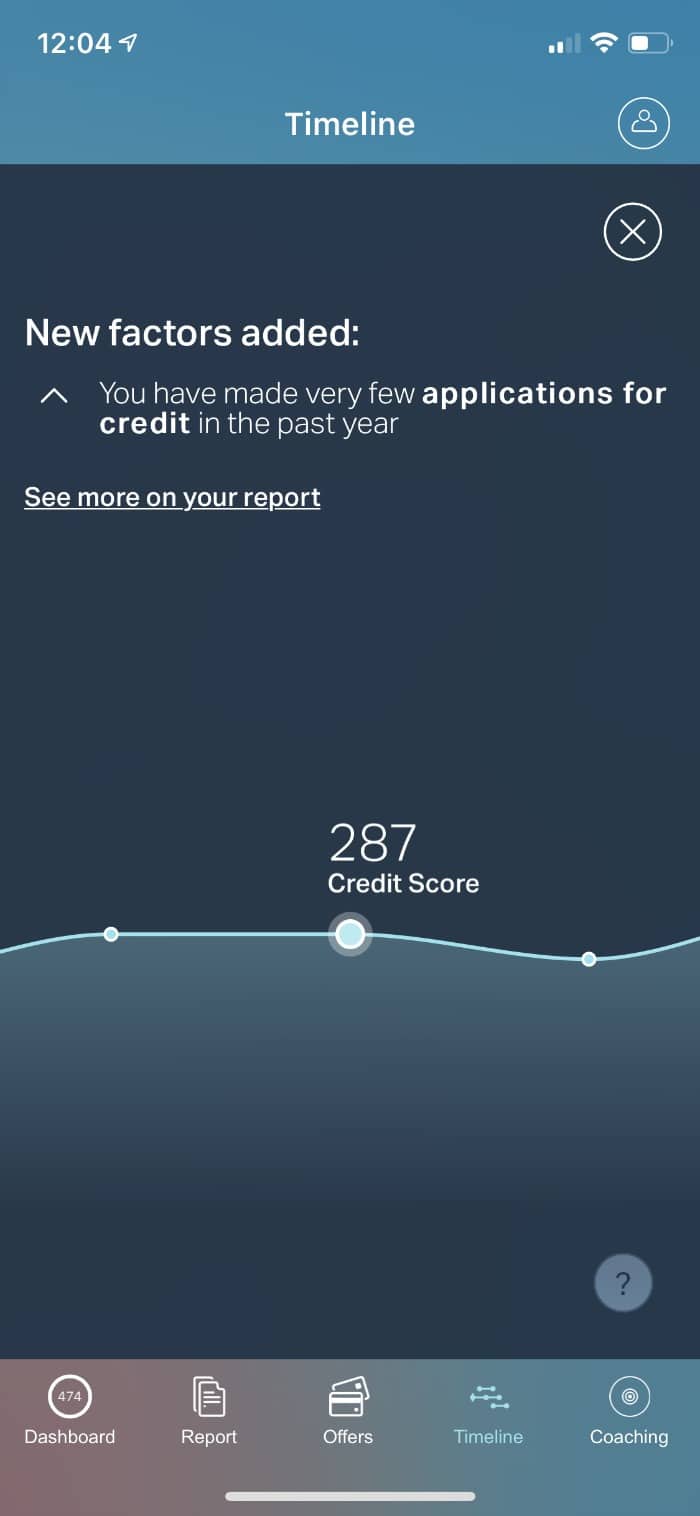 How my credit score has changed
Using the ClearScore Timeline on the app, you can also see a big spike in my long-term debt in February 2018.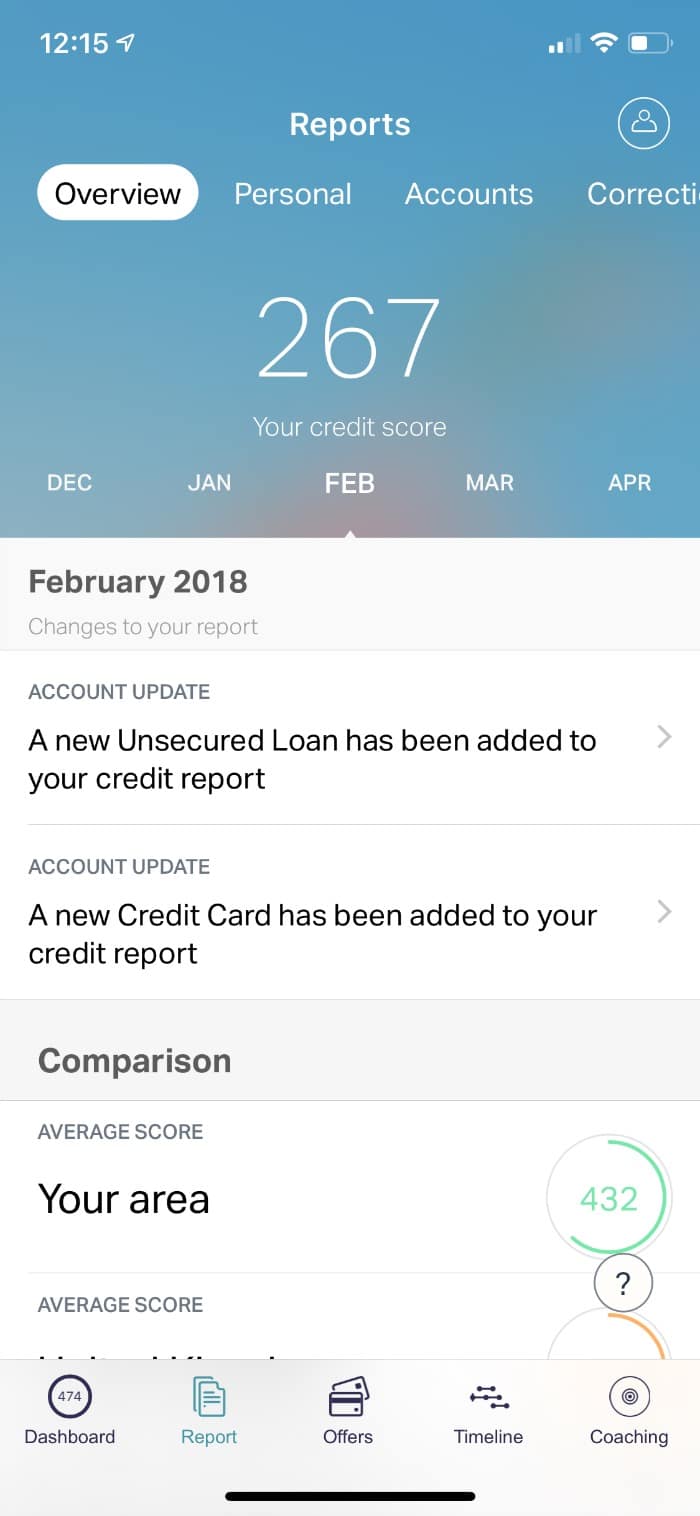 I took out a mobile phone contract and got a new device. (Yes, I know it's expensive, but I spend my life on my phone and use it for all things Skint Dad-related).
My credit score then was 267 (back down to Very Poor).
My ClearScore account had been updated to add a new unsecured loan (the mobile phone) and a new credit card (to replace the higher interest one I closed down the month before).
However, just two months later, my score jumped up to 499 as there was an increase in my credit limit with the credit card.
My ClearScore credit score stayed at roughly the same number until January 2019.
At this point, an old address was removed from my file, I got added to the electoral roll where we'd been renting, and my limit was increased on two credit cards.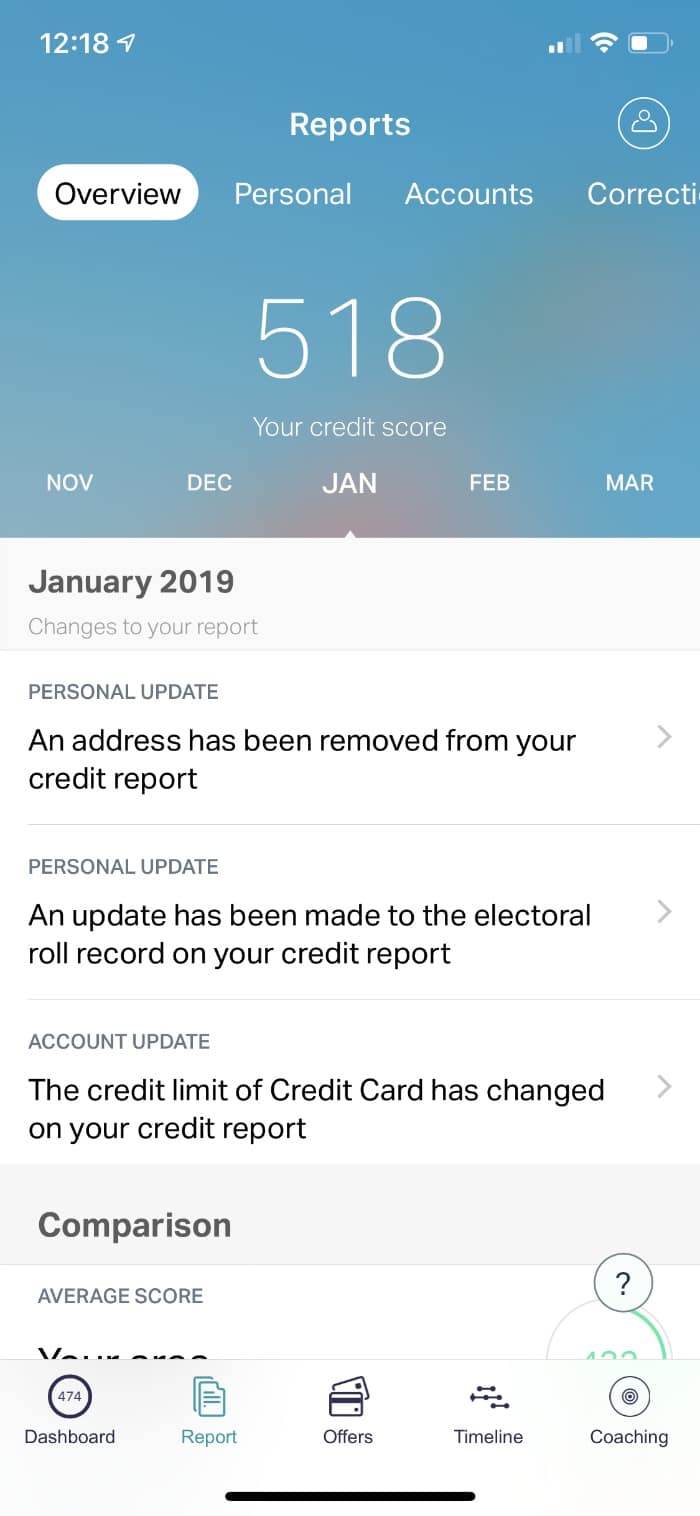 But, as quick as it goes up, it comes back down again.
The following month, the score on my credit report dropped down slightly to 454 as a new utility account was added and my credit utilisation changed.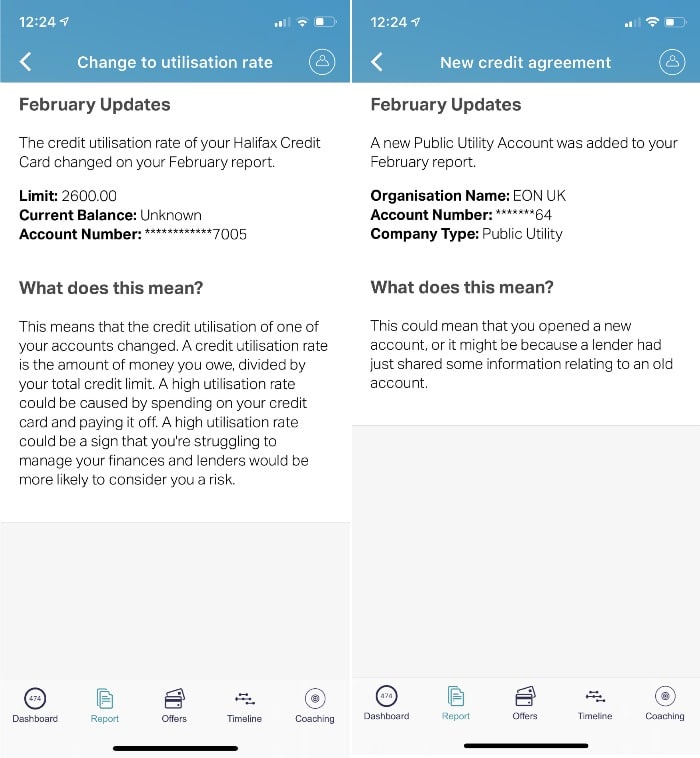 Improving your credit rating after bad debt
I am no longer in 'bad' debt, but I do have debt.
I used to worry so much about getting into debt again and thought it was a dirty word that I never wanted near me, but I've had a change in mindset.
There's a clear difference between being able to manage bad debt and day to day finances.
Regularly checking my ClearScore credit report has been great for me as I can clearly see how my actions have had a negative impact on my creditworthiness. And I can also see what I've done to make a difference and improve my score.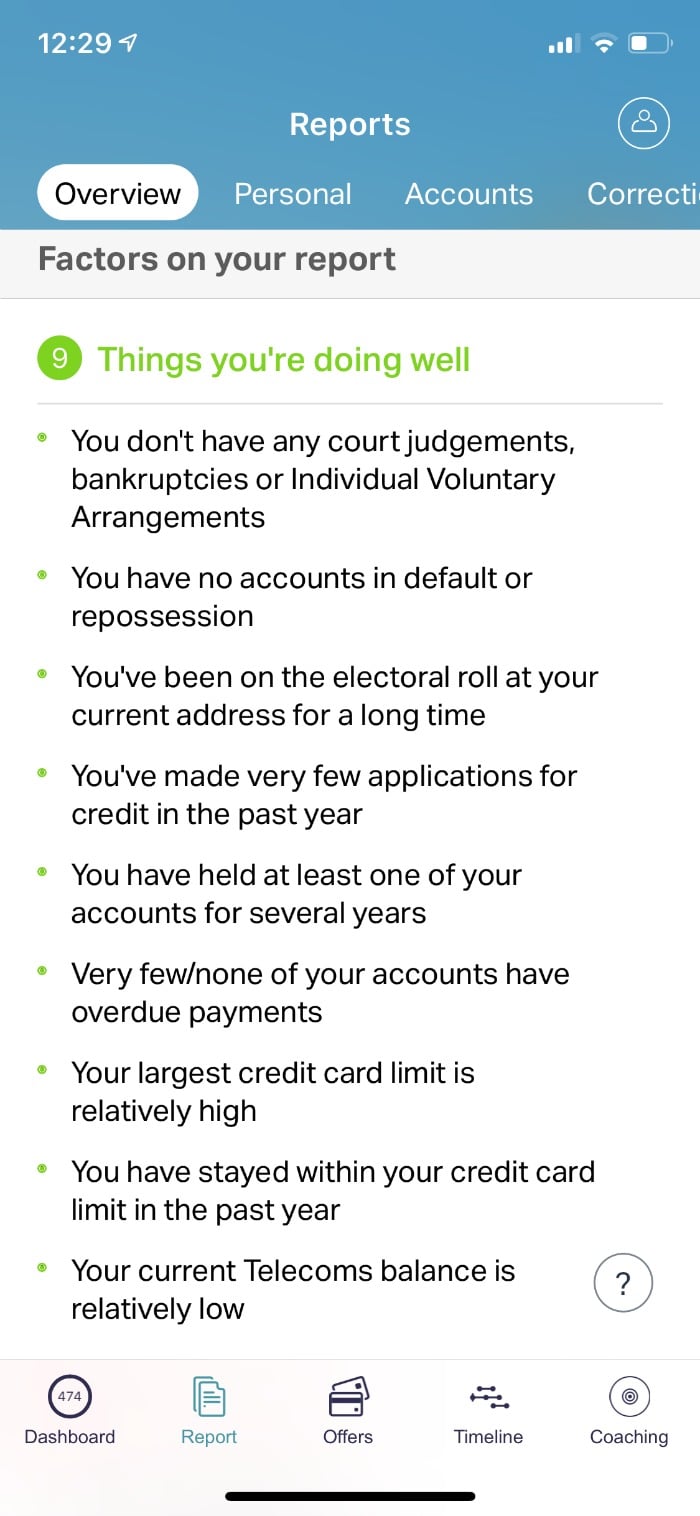 It's taken a couple of years to boost my score, and it's by no means the best score in the world, but I'm happy to have moved it in the right direction!
What do ClearScore credit score bands mean?
ClearScore shows you your Equifax credit score, and it may well be different from what you've seen from other credit report providers.
With ClearScore the maximum credit score is 700.
| | |
| --- | --- |
| Score | Band |
| 0-279 | Very Poor |
| 280-379 | Poor |
| 380-419 | Fair |
| 420-465 | Good |
| 466+ | Excellent |
It's important for me to improve my credit score as it can mean I save money too. This gives you an idea of how good your credit score is; the higher your score, the better rates you may be offered on finance products, and you'll be more likely accepted for new credit.
If I have a higher score, I can be offered better value products, with cheaper interest rates and deals, meaning we wouldn't need to pay out as much in interest.
My score may not be higher than yours, and my actions may not have been the best over time. I've come to realise that no one is perfect and I'm just trying to do the best I can to better my credit score, while keeping my family safe, and not getting trapped in a vicious debt cycle again.
What else can you do with the ClearScore app?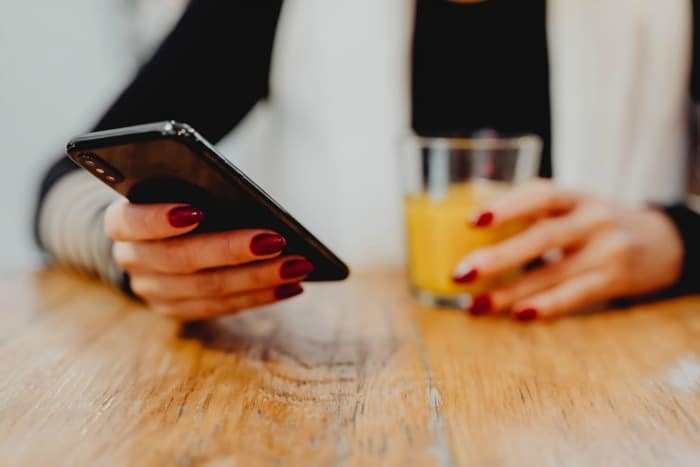 It costs nothing to sign up to ClearScore, download their app, and track your credit report.
You can backtrack 6 years of your credit history and zoom in on key events affecting your finances each month.
ClearScore will also show you if you have any CCJs or insolvencies on file, see financial connections with other people, and check if you're on the electoral roll.
If there's something incorrect or any missing information on your report, you can use the Dispute System in the Help section of the app to have the information corrected.
Also, keeping an eye on your credit file can make sure you're alert for any identity fraud. If someone takes out credit in your name it can damage your credit score and make it harder for you to borrow in the future.
Just as you'd check your bank account for unusual transactions, be sure to keep an eye on your credit file for any new credit searches or accounts.
If a search appears and you've definitely not applied for credit (after double checking with the lender) be sure to report any fraud to Action Fraud.
Personalised offers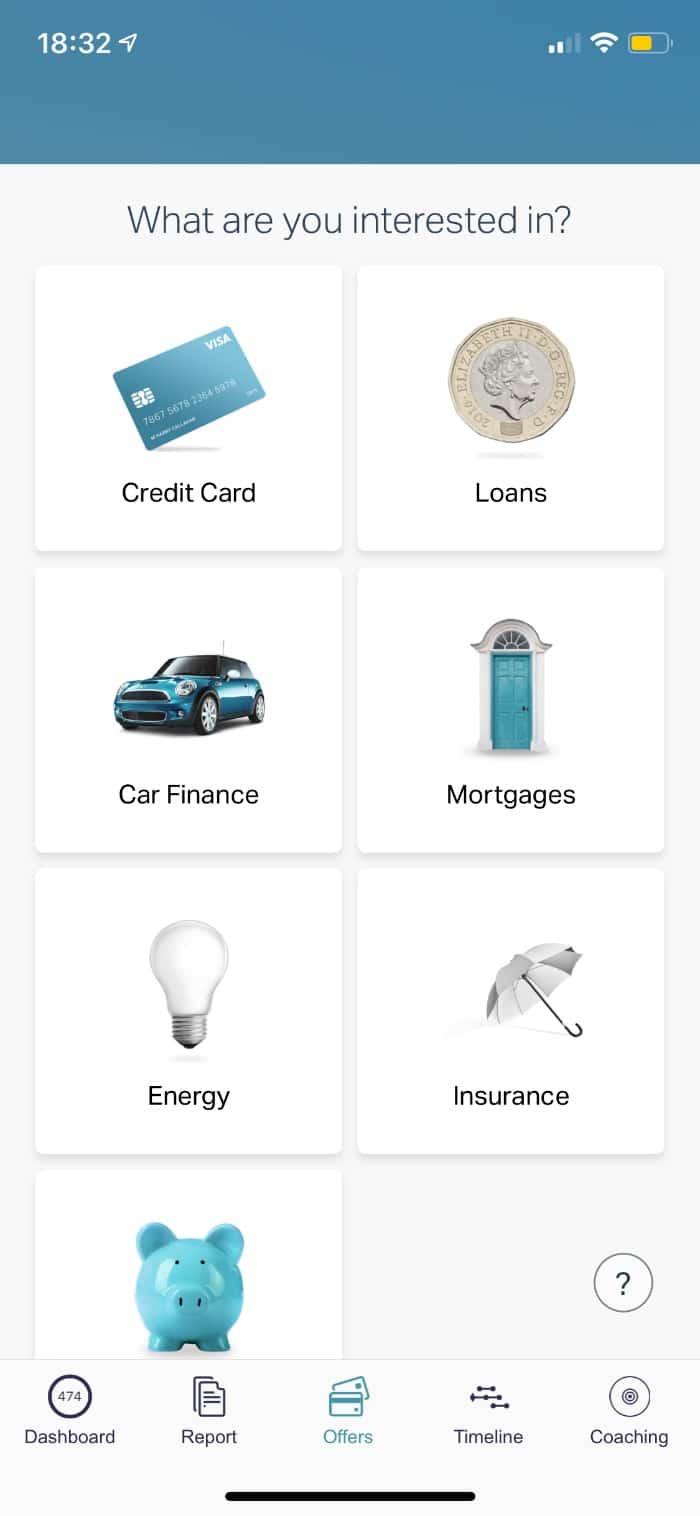 You can also use the app to see if there are any offers suitable for you.
If you're looking to borrow money, ClearScore can do a soft search (which won't appear on your credit file) to see what products you'll likely be eligible for.
Having a soft search like this helps as you don't want too many credit application searches on your report, (it can bring your overall score down), and make it look like you're desperate for credit.
You'll see an overview of the different products available to you, all in one place.
For instance, if you do a loan search, you can see the likelihood of you being approved for each loan and look at the different APR and monthly repayments, to see what's the best deal for you. It's far easier than approaching individual loans companies.
On top of that, you're also able to get cheap quotes for car finance, mortgages, energy, car and home insurance and savings accounts.
While you can do these searches on price comparisons sites, they don't (and can't) take into account your credit history. This means the quotes on ClearScore are more relevant to your current status and should better match your needs.
ClearScore Coaching
Within the app, ClearScore offers messenger-style coaching to help with your finances.
You can review tasks to help you achieve your goals and learn to be better with money.
It's well worth spending a bit of time and working through some of them as they're really insightful if you want to improve your credit score or get on the housing ladder.
Final thoughts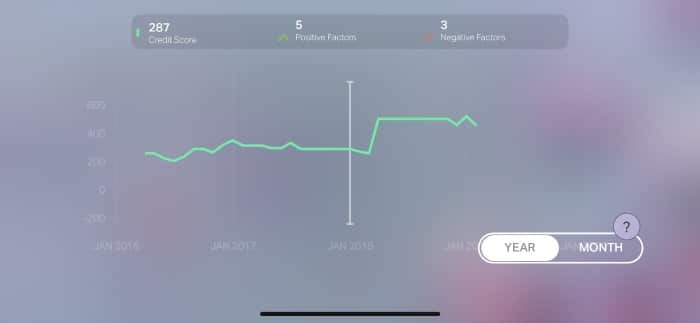 The ClearScore app has been really useful for tracking my financial journey and reviewing mistakes of the past. It's eye-opening to see that things really can change 😊.
In hindsight, I wish I'd downloaded the ClearScore app sooner. Seeing missed payments and my score going down might have stopped me in my tracks and prevented that financial mess in the first place.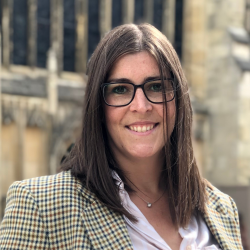 Latest posts by Naomi Willis
(see all)