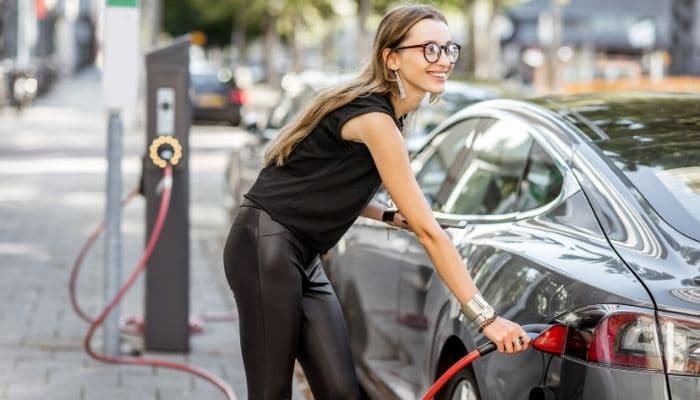 £10 BONUS OFFER: Earn easy cash by watching videos, playing games, and entering surveys.

Get a £10 sign up bonus when you join today.

Join Swagbucks here >>
Electric cars are taking the motor industry by storm. Progressively advancing from strength to strength each year, they are a far cry from the first electric vehicles released over a decade ago. Certainly no longer an inferior alternative to a conventional car. Modern electric cars are agile, innovative and can quickly meet everyday motoring needs.
They do typically retail for a little more than an ICE (internal combustion engine) equivalent. For example, the Volkswagen up! is available new from £13,105 whilst the e-up! starts at £19,695. The difference is softened by a £2500 government grant on new electric vehicles.
Whilst the price of the car may be a little higher this is more than made up for with the day to day running costs. There are many benefits of electric vehicles over typical cars, even to the point that electric car drivers will end up significantly better off financially over time.
The government has even brought forward the ban on the sale of petrol and diesel cars to 2030. Making the switch and integrating electric driving into your life will place you well ahead of the curve when it comes around in the near future.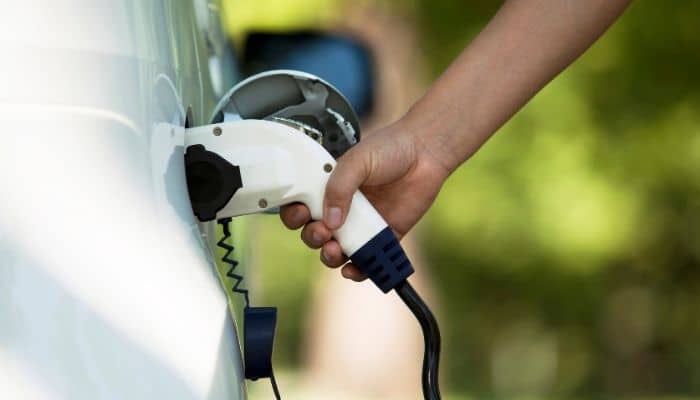 Financial benefits of electric cars
From the above standard depreciation to incredibly cheap charging, there are many benefits of electric cars. Let's dig into all of the advantages EVs offer.
Car price
As touched on above, buying an electric car is usually a little more expensive than alternatives. However, this also works to your benefit when you choose to sell your car. Electric cars do not suffer quite as harshly from depreciation as a petrol or diesel car will.
The market for used electric cars is also overflowing with excellent options. Premium car manufacturers such as Renault, Nissan, and Volkswagen all boast solid offerings in this space.
Charging vs fuel
Another reason that makes electric cars very tempting is that a full charge is far cheaper than fuel. This saving will grow over time, far exceeding the initial cost, the more miles you drive.
For example, to fully charge a Volkswagen e-Golf will cost around £4.51 if charging at home. This also assumes a 14 pence/ kWh cost of electricity at home. Filling a golf with petrol, by comparison, would cost £17.10. Given the incredible cost savings, it is easy to see how electric cars become more economical over time.
Many electric cars also feature regenerative braking. This harnesses the kinetic energy from braking to recharge the battery, helping you stay on the road for longer.
Less frequent maintenance
Fully electric cars benefit from far fewer moving parts. This results in far fewer trips to the garage and less spent less on maintenance. Of course, as with any car, regular upkeep will keep it in good condition for longer. You are less likely to have surprise emergency visits to the garage with electric vehicles, though.
Electric vehicle tax benefits
Buying an electric car does also offer tax benefits. The government has introduced new tax benefits to reward people for making the switch to an electric car.
Firstly fully electric cars have no Company Car Tax (CCT) for 2020-21. This will increase by 1% per year for the next two years. There have also been five CCT bands added for plug-in hybrid cars, which emit between 1-50 grams of CO2/km. Again rewarding vehicles which are kinder to the environment.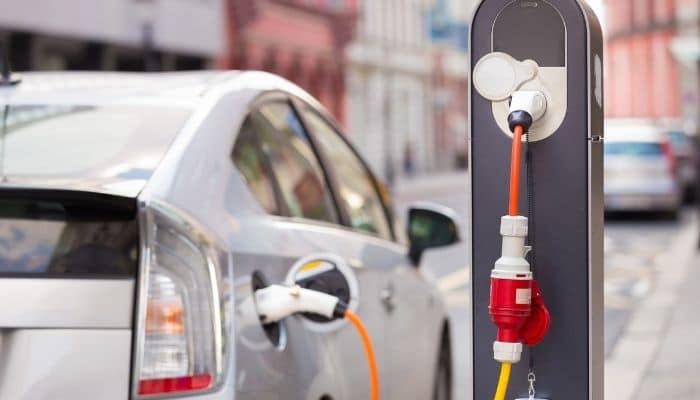 Reasons to buy an electric car
Aside from the financial benefits EVs offer detailed above; there are many other reasons to make the switch. From the ease of access to charging solutions to and the positive impact it has on the environment. It is pretty tricky to find the disadvantages of driving a modern electric car.
No shortage of charging solutions
To alleviate any fears of running out of charge on the road in the middle of nowhere, let me reassure you there are just under 40,000 charging points at the moment. This number is growing every day.
Even more remote areas such as the Cairngorms & Loch Lomond in the north of Scotland boasts 54 charging points!
Electric car drivers are spoilt for choice when it comes to EV charging solutions. Most of the time, you will charge at home. Here you can install a dedicated home charging station or even use a three-pin socket in a bind.
There is also no shortage of public charging. Workplaces and destinations such as gyms and supermarkets also increasingly feature free electric charging to encourage people to visit.
You might be thinking, what about longer journeys which exceed the range of the car? That has also been covered throughout the UK there hundreds of rapid chargers. These highly efficient chargers can take your car from near empty to full in as little as 40 minutes, depending on the model. These charging stations have been strategically placed aside from motorways and other convenient locations.
Wide selection to choose from
The good news is that you will be spoiled for choice when you are looking to own an electric car. With literally hundreds of models to choose from, you'll have no trouble finding a vehicle to suit your needs.
It is best to start your search online to get an idea of the models you prefer. Checking power, range, and for any specific features, you would be looking for. Then take your search local to see the cars in person.
Environmentally friendly
Being powered by an electric motor and battery and having zero emissions, EVs don't contribute to air pollution. As an electric vehicle doesn't have a exhaust, it doesn't produce the small particles exhausts do, which are detrimental to health.
Given the damage that gas-powered cars are doing to the environment, it is no surprise that they are on their way out over the next decade.
An electric vehicle is far better for the environment. Also, being around one won't pose the same risks as regular cars. Not to mention you will be doing your bit to mitigate pollution as the world moves to focus more on renewable energy.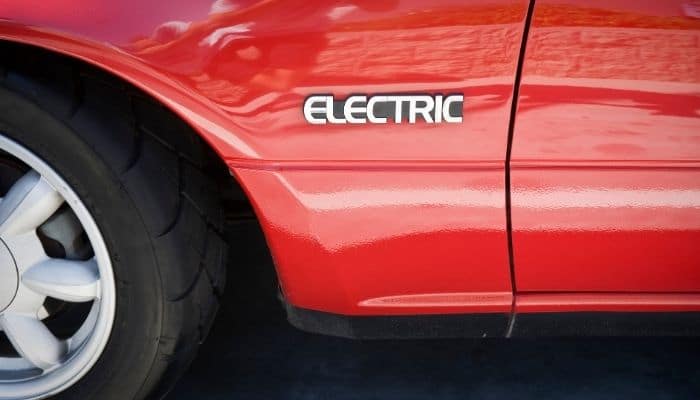 Time to get your own electric car
If you have made it this far into the article, you will be well versed in the advantages an electric car can bring to your life. From the money owning an electric car can save you from non-existent air pollution and sheer convenience in day-to-day life.
Do your part for the environment and your pocket today by going electric!
Latest posts by Lorna Beattie
(see all)