With just 11 weeks to go until Christmas, there's no doubt that many families and friends across the country will be beginning their festive shopping frenzy in the coming weeks.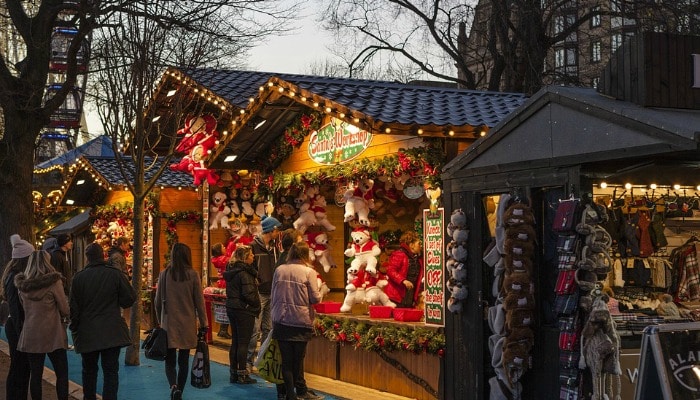 £10 BONUS OFFER: Earn easy cash by watching videos, playing games, and entering surveys.

Get a £10 sign up bonus when you join today.

Join Swagbucks here >>
With an abundance of gifts to purchase, a list of Christmas food to buy and the many social events happening throughout the season. Without careful planning and preparation, this time of year can quickly get awfully expensive.
Not to worry though, as we have a number of tips and tricks to help, from prepaid card provider, icount. Here you'll find plenty of ways to grab some freebies and bargains throughout the festive season, to help reduce the cost of spending this Christmas.
Sign up for loyalty cards
If you frequent a certain store or restaurant regularly, now's the time to sign up to their loyalty card – the one you've probably been meaning to for some time now!
There's plenty of freebies and discounts to be had with loyalty cards and every man and his dog are offering them to customers these days.
From Boots and Superdrug, Costa and Starbucks, to Sainsburys and Tesco – build up your stamps or points at with a range of shops, cafes and restaurants and you can make the most of them during the festive season.
Whether it's treating yourself to a free coffee or using your points to pay for a gift, these cards can really make a difference over the Christmas period.
Consider your bank account
It's recommended that you occasionally compare your bank account to others on offer, to make sure you are being given the best deal. If you haven't done so, maybe now is the perfect time to!
Some account providers encourage new customers to sign up by offering incentives such as £100 added to their new account, or sometimes gift cards or discounts to use with their partners.
A complimentary £100 for switching providers could be a beneficial boost to your Christmas budget, however you should seriously consider the pros and cons of the new bank account before signing up.
Make use of online tools
A retailer might be telling you that their products are on special offer, however that's not always the case.
Some stores will try to take advantage of the Christmas shopping season, by promoting discounts that aren't any better than their original price.
Don't fall for these pesky scams and use online tools such as CamelCamelCamel and Megashopbot. CamelCamelCamel will show you whether a certain product on Amazon has ever been sold for cheaper than its current price, whereas Megashopbot will tell you about any other retailers who are selling the same product for less.
These are just a couple of the online tools that can help you find a bargain this Christmas, so be sure to look out for others that can also help you become more money savvy this festive season.
Head to Christmas shopping events
There are plenty of shopping events happening across the country, where independent retailers and chains comes together in one place, to promote their products in time for Christmas shopping season.
Find your local event and take a trip around the stalls to see what's on offer. Many of these retailers will offer discounts and freebies at these events, to encourage you to try out their products and buy from them again in the future.
You can use these events as an opportunity to grab some free stuff in time for gift giving!
Purchase through cashback sites
You'll find that many of the items you are hoping to buy this spending season are readily available through the likes of TopCashback and Quidco. These sites are designed to give you cashback for simply buying a product through them.
There are no strings attached and if you can purchase a lot of your Christmas presents through these sites, you could save yourself a whole lot of money in total!
Become a mystery shopper for the season
There are plenty of shops and restaurants who take on mystery shoppers to see which aspects of their customer services are good and what could be improved. By becoming a mystery shopper for these brands, all you have to do is take a trip around one of their branches, assess and make a report of your experiences there.
In return for your service, you will receive money, freebies or discounts for helping them improve their business – what better time of year to take part in mystery shopping than during the run up to Christmas?
These are just a few of the many ways in which you could grab yourself a bargain during the festive season. If you have any nifty ideas of your own, share them with us!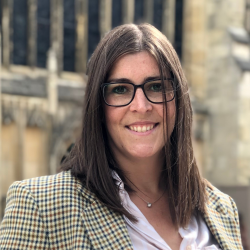 Latest posts by Naomi Willis
(see all)