Written in collaboration with Profile Pensions
Straight up confession – this is all about pensions.
But, don't shut down your browser yet!
Pensions can be seen as boring (and yes, they can be a little bit), but this is not about the boring, baffling stuff.
This is all about showing what you really need, so we've looked at a nifty pensions calculator by Profile Pensions.
In the words of a meerkat; simples!
Time flies
It was just 5 minutes ago that I was sitting in the school hall taking my GCSE exams.
Ok, maybe not 5 minutes, but surely it was no more than 5 years ago.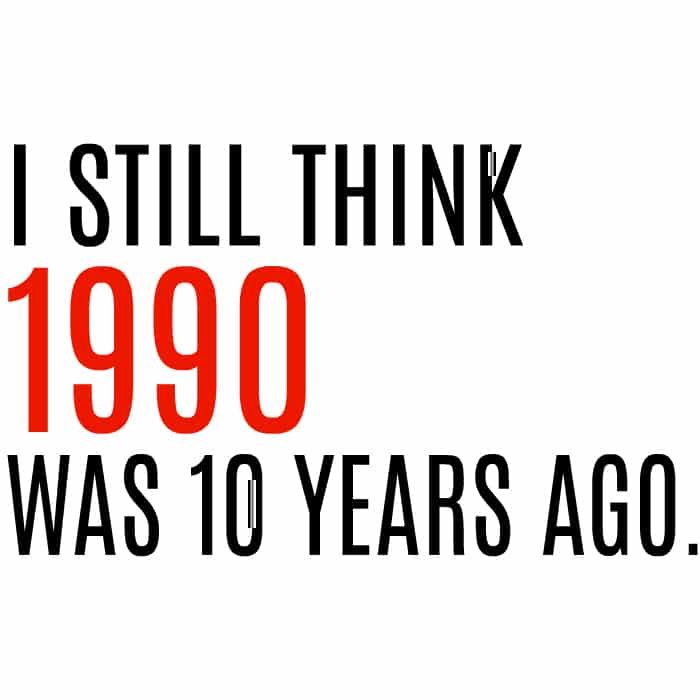 £10 BONUS OFFER: Earn easy cash by watching videos, playing games, and entering surveys.

Get a £10 sign up bonus when you join today.

Join Swagbucks here >>
Wasn't 1990 10 years ago? It really does feel like that but, in a blink, 20 years have gone!
I'm feeling old!!
I'm not old
I remember getting my first full-time job and having a piece of paper put in front of me from the HR person.
"Sign this if you want to join the pension scheme."
Yeah, right!
I don't need a pension. Pensions are for old people, and I'm not old – I need that money for bills (and beers! (obvious priorities for a teenager)).
But, very quickly, I've come to realise that 1990 wasn't 10 years ago, and I'm getting older much faster than I like!
It's never too late to start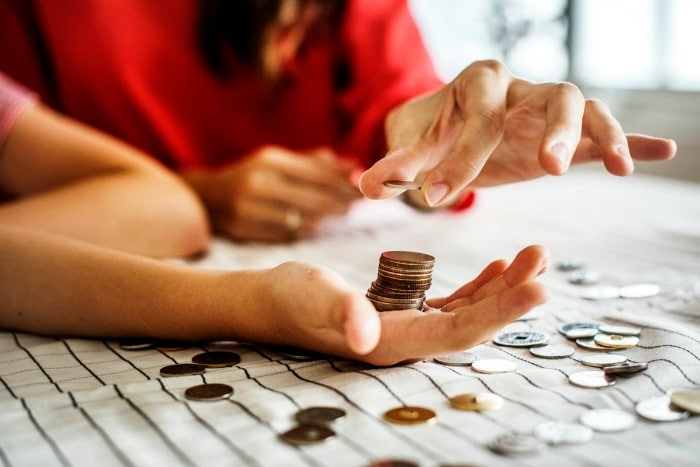 Even now, it's around 30 years until my age of retirement.
It's still a long way off, but the last 20 years have run away with me, so I'm sure the next few decades will as well.
Putting saving for a pension off because you never think retirement will happen is a no-no.
Starting to save for a pension today will get you on the right path.
Thing is, if you've been thinking you can fall back on your State Pension from the government it's not going to get you very far.
While the State Pension will help your pension income, you will likely need a lot more to get by.
How much do you need for retirement?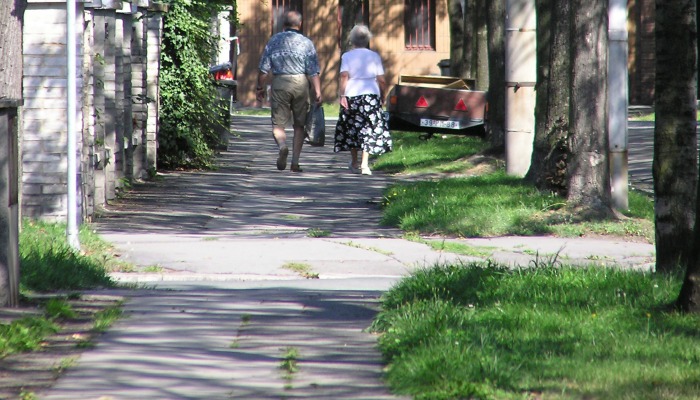 How long is a piece of string?
77% of people in the UK have no idea how much money they really need for their retirement.
It may come down to being worried to look, not having a clue where to start, being baffled by the complicated stuff that gets put out there, or a mixture of it all.
How much you need for a pension all comes down to what kind of lifestyle you want (and can afford) and when you want to pack in work.
So, how much is that in real terms?
There is an easy way to find out, and you just need to use a simple pension calculator like this one from Profile Pensions.
How does the pension calculator work?
With just a few basic bits of information (and nothing personal), you will be able to find out how much money you need to save for the lifestyle you want in later life.
Just pop in if you're single, or in a relationship, and whether you'll be a homeowner or renter when it comes to retirement.
Then, choose when you want to stop working.
In the click of a button, you'll get an idea of how much you'll need to retirement.
The pensions calculator was created by Profile Pensions to take away the burden of not knowing what you need to do for your retirement.
They've made it really easy to use and you can see simply how much extra pension you may need on top of the state pension by adjusting the details.
Less than you thought?
In good news, you won't need to have the same annual salary as you do today because you won't have as much to pay out for.
You likely only need around two-thirds of the income you have right now to continue with your same lifestyle.
There won't be mortgage costs anymore (as you should have cleared the loan), you won't need to pay any more commuting costs to get into work, and you will have stopped paying any pension contributions as well.
If you've been paying all your National Insurance contributions, you will also get a State Pension.
You can check how much state pension you'll likely get using the government calculator. This will mean the amount you need to save for retirement comes down too.
What does it mean?
You really need to have a go at the pension calculator yourself.
Once you've done it, you'll be able to see how much income you'll need for either a modest or comfortable life.
You can also look to adjust the age you want to retire to see how that affects the money you'll need.
This is what ours will look like if we carry on with our same current lifestyle.
We are married, live in a privately rented home, and I obviously would love to retire as young as possible.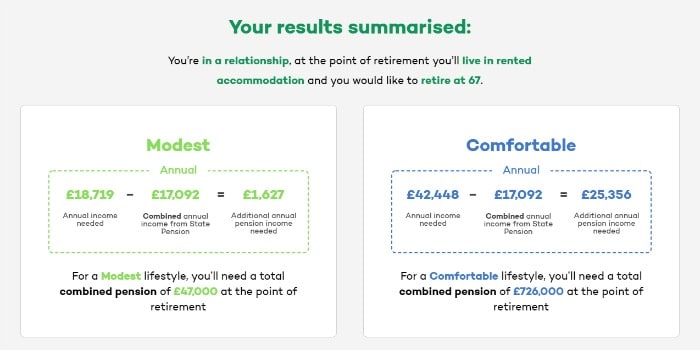 What does yours look like?
What's the difference between modest and comfortable retirement?
A "modest life" allows you to get by with basics in life.
Here's what your life will look like.
You get a self-catering UK holiday each year and days out with family locally.
For food, you'll be eating basic meals from budget supermarkets, having take outs twice a month and eating out around four times a year
If you buy new clothing, you'll shop at cheaper shops like Primark.
To get about, you'll be able to have an older car, and you'll heavily use public transport.
(For renters, you'll live in a one-bed social housing flat or within a council retirement estate).
However, if you want more to your retired life, you will need more money.
This will allow for you to have a "comfortable life" and get a few extras in.
You'll be able to have an annual package holiday and be able to spend more on memberships locally.
You'll be able to eat our more frequently and have a larger budget to spend on clothing, as well as having a reasonable car.
For renters, you can afford a larger 3 bed home (spending on where you live in the country, anyway).
While this calculator can give a good idea about what you need to aim for when it comes to retiring, it is not financial advice, and you shouldn't use it to carve out your future.
However, Profile Pensions do offer impartial advice and can help track down your pensions (if you've lost any) as well as look for ways to make you better off in retirement.
Save for retirement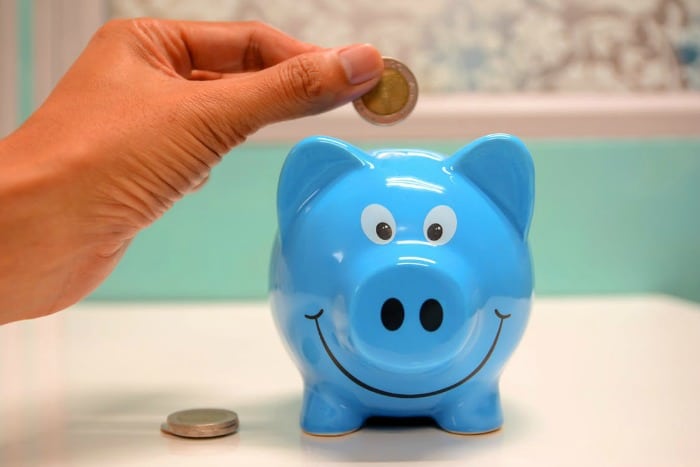 While it's great to get an idea of where you need to be, depending on your circumstances, there won't be enough money alone from the state pension to cover your living costs into retirement.
This means you must start saving for a pension.
If you're employed, then look to sign up as you get free top-ups from your employer.
For self-employed people (there are 4.8 million of us out there!), pensions seem to go on the back burner. There are around 45% of self-employed people, between 35 and 55, who do not have a private pension.
While you can look at private pension, many self-employed people are also eligible to save with the government's NEST pension.
It's never too late to start saving.
The earlier you start saving, the more contributions you'll be able to add, and you'll be able to work towards the lifestyle you want when you retire.
Please do be aware that pensions are investments which can go up and down. Therefore, as with similar financial products, your capital may be at risk.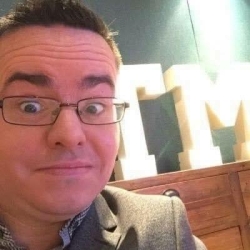 Latest posts by Ricky Willis
(see all)