Have you or someone you know fallen victim to a WhatsApp scam? Even if you haven't yet, it might happen soon!
According to analysis by Lloyds Bank, criminals are turning to the messaging app to defraud people out of thousands of pounds.
In the last 12 months, WhatsApp scams have seen a whopping 2,000% increase, leaving victims out of pocket by an average of £1,950. And it's only going to get worse.
Stay ahead of the scammer's game by learning about the most common WhatsApp scams, what to do if you spot one, and what to do if you, unfortunately, fall foul of a scam.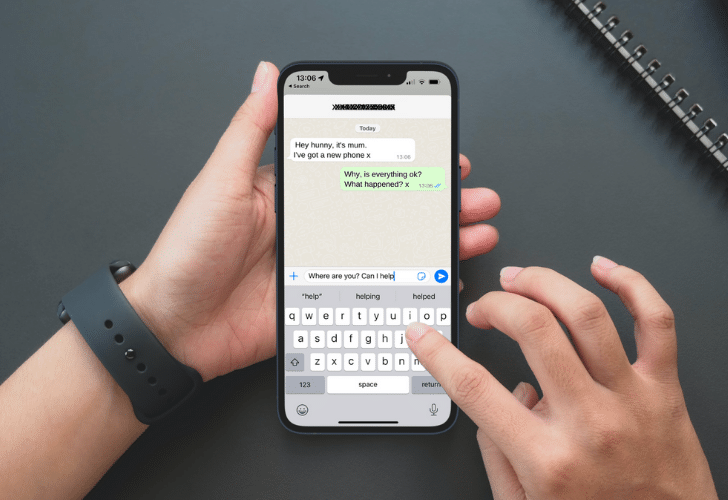 £10 BONUS OFFER: Earn easy cash by watching videos, playing games, and entering surveys.

Get a £10 sign up bonus when you join today.

Join Swagbucks here >>
The most common WhatsApp scams
Here are some of the latest WhatsApp scams to look out for (and avoid)!
Hi Mum/Dad scam
You might be used to hearing about banks, police, or HMRC scams, but fraudsters are now impersonating your family members with WhatsApp.
The messages might seem very personal to you, but they are sent out to thousands of people in the hope they get just one reply.
"Hi, mum. I've lost my phone so this is my new number! x"
Or they might be more breezy and tell you they've changed their provider and ask you to delete their old number.
Or that they are borrowing a friend's phone and need money to get home.
And, you may well believe it. Is that the kind you think your relative would do?
As soon as you respond, they will pull on your heartstrings.
And this is where the con really starts.
The scam can vary, but they might tell you that they've lost their phone. They are stuck somewhere or cannot access the internet or online banking and need urgent help paying a bill.
They beg you to send them cash to help out.
And…you may believe them thinking one of your kids is in trouble.
So, it's easier to avoid replying as you don't get caught up in their lies.
Message or call your family member on a number you already have for them to check they're ok. That way, you'll know for sure it's a scam.
Impersonation fraud
Organised criminal gangs try anything to impersonate someone you know.
They could be from "mum", "dad", "bro" or "sis" or even your "grandma" reaching out to you for help on their new phone.
Again, if you reply to this WhatsApp message from an unknown number, they will string you along with a sob story.
If you try to call them to help, they'll say their microphone is not working, or they are somewhere too loud.
This cruel scam which preys on your love of family, sees victims losing £1,950 on average when they transfer money.
Supermarket voucher scams
Most supermarkets have been brought up in a WhatsApp scam where fraudsters pretend you're entitled to money off vouchers.
You might get one for a £250 M&S gift card or a £250 voucher for Sainsbury's, Spar, Tesco or Aldi.
However, they try to capture your personal details when you click through. This will be through a seemingly endless survey. You might also end up accidentally giving permission to receive expensive text messages.
Or the link could unknowingly get you to install a malware virus that collects data from your phone and can be used for identity theft or to lock you out of your phone.
Verification and security codes scam
You get a regular text message with a six digit code from someone who says they're your friend.
They might tell you they've been locked out of their account and need help (and the security code) to get back in, or they sent it to you accidentally when they were rushing.
You normally need this code when you first set up your account or log in to your account on a new phone.
The thing is, this is your code, and they are trying to hijack your account.
They can message all your contacts when they have access, pretending to be you.
The heartless crooks are prepared to steal money from your family and friends – in your name.
WhatsApp Gold 'premium' version – scam
There has been a spate of WhatsApp Gold, "exclusive invitations" sent out offering to upgrade your app.
You get a screen to input your payment details if you click the invite link.
You'd apparently get to unlock a special premium version that celebrities use, but it was all a scam.
Remember that WhatsApp is free, and you never need to pay. Ever wonder how does WhatsApp makes money when it's free?
Although it started happening a few years ago, it's worth being aware if it starts up again, especially since Facebook became Meta and scammers will try to dupe people with anything new.
WhatsApp is expiring scam
Don't believe any messages that say your WhatsApp account is expiring.
They want you to click a link to reactivate your account, but it'll be a malicious site.
They might even ask you to forward the message to stop your account from closing down, but this is just a way to keep the con spreading (like old snail mail chain letters).
The conversation starter scam
Scammers are trying to play the long game and win you over instead of going for gold straight away.
They may start a message saying, "who is this?" and then try to keep the conversation going as long as possible by asking questions and paying you compliments.
When they think you trust them, they'll try to draw out personal information, which they'll use to defraud you.
What to look out for to avoid a WhatsApp scam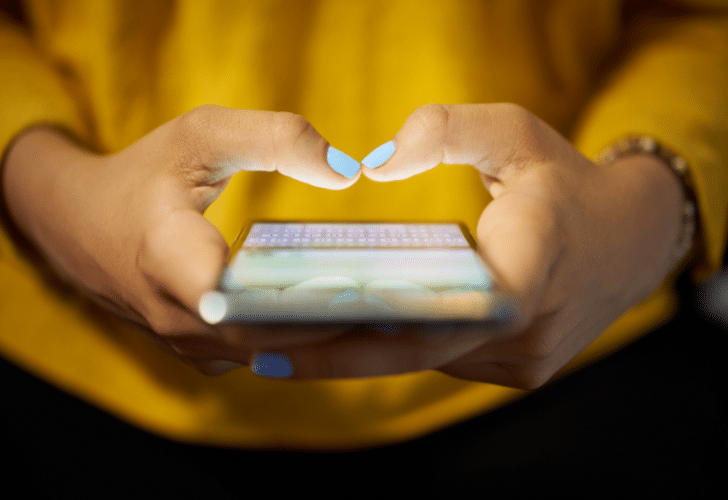 The crooks don't care who you are – they want to steal your hard-earned cash.
You can avoid scams if you stop and take a moment to think before taking action.
Here are some warning signs:
They're asking for personal information
If they ask for any personal information such as your address, phone number, date of birth, passwords, bank card details or mobile banking account numbers, then it's a scam.
They want you to click a link
They usually use language to rush you, so you click quickly.
You might see something like it's time-sensitive (only the first 10 people win) or that you'll be at risk otherwise (your bank account has been compromised, click to get your money back). This could be part of a smishing scam.
They won't answer the phone
When you try to call them, they won't pick up.
If it were your friend or family member, they'd talk to you, even if to reassure you.
What you can do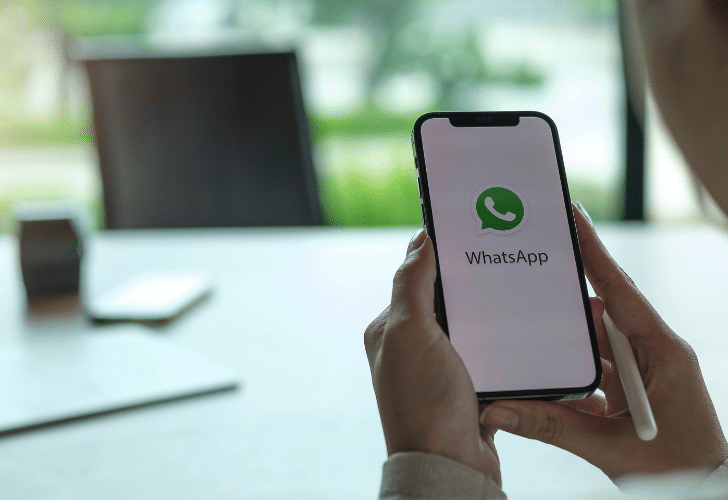 If you receive messages from unknown numbers, contacts or group chats that you think are scams, there are a few things you can do:
Ignore it
Don't tap, reply or forward the message to anyone else.
This helps stop their scam from getting any further.
Report it
You can report messages in WhatsApp (details at the bottom of this WhatsApp FAQ) and block the number.
It's also worth reporting to Action Fraud, so they are aware.
If you have lost money in a scam, try not to panic; report the crime to Action Fraud and contact your bank as soon as possible.
Change your number?
When your number has been leaked, it will be out there on the dark web for any organised crime gangs to pick up.
You can check on Have I Been Pwned to see if your details have been involved in a data breach.
If it has, you may decide to change your number. Although, this only stops your current number from being used.
Unfortunately, it won't be long until there's another breach and the scam messages start all over.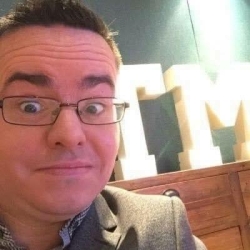 Latest posts by Ricky Willis
(see all)