To get a job, you need experience, but to get experience, you need a job! Find out tips for how to get a job with little or no experience.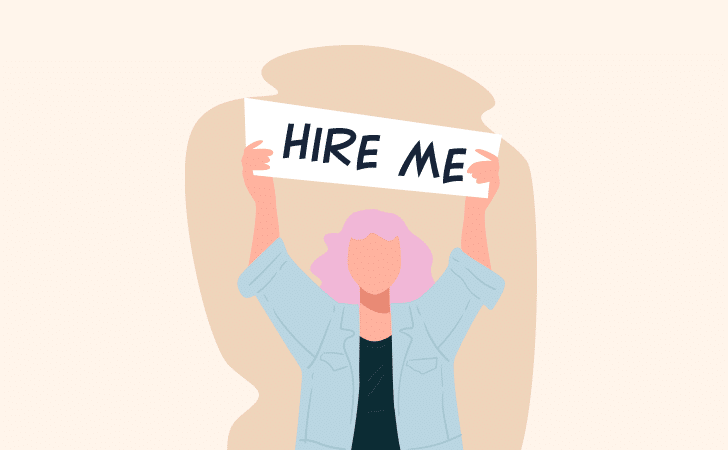 £10 BONUS OFFER: Earn easy cash by watching videos, playing games, and entering surveys.

Get a £10 sign up bonus when you join today.

Join Swagbucks here >>
If you're trying to get yourself firmly on the corporate ladder, applying for jobs without experience can be intimidating. You might be in the typical catch-22 position – to get a job, experience is required but to get experience, a job is required.
Although this can be discouraging, you're not alone. Lots of people who study for years find themselves in the same boat or people who get trapped in one job and struggle to move on to something they'd love to do. Fortunately, there are ways of boosting your CV and gaining the relevant skills employers are looking for.
Here, we'll explain how to get a job and conduct a successful job search even if you don't have any experience.
Continue learning
Being given job offers can take a long time, especially if you're trying to break into a competitive industry. Additionally, you may face lots of rejections throughout the process. But, rather than looking at rejection as a bad thing, you can use it as an opportunity to carry on learning.
If the career you want to follow is different to your current job, it may be a good idea to go back to school. Although strong credentials can't replace work experience, they still prove to employers that you have potential and strong interests.
There's a whole host of courses you can take to boost your prospects with options to study things like:
Doing this means a hiring manager will be more likely to take on an entry-level candidate if they can see you have a strong background in education.
You can even learn from the comfort of your home. Take a look at a full list of cheap online learning you can do.
Emphasise your soft skills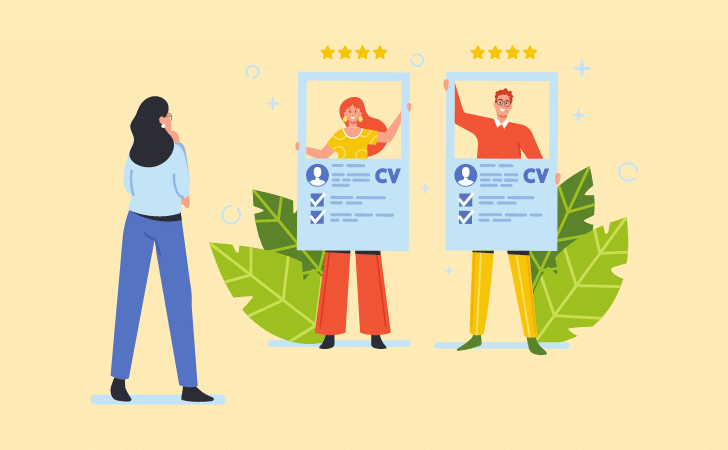 For those changing careers, soft skills will be your most transferable skills. These are non-industry specific skills but ones that are essential for completing your job duties well. Soft skills include:
Problem-solving
Attention to detail
Communication
Organisation
Good timekeeping
Creativity
Leadership
Teamwork
Adaptability
For people with no work experience, consider how you may have gained or demonstrated these soft skills.
Maybe you have some volunteering experience, or you've taken part in extracurricular activities where you've used these expertises. You can then put these examples on your CV, ready to tackle your job search.
Make your own opportunities
If there is a particular career you want to go down, why not see if you can freelance or gain more skills through a side hustle. This is a great way to give your CV a booster, and you can often work in the evenings so it doesn't interfere with other work.
Take a look at different side hustles you can start as well as ways to make money online, which can be a good way to learn new skills on your own terms.
There are also plenty of remote and flexible jobs you can apply for.
Make your intentions clear
If you want to get into a particular career path, make sure your intentions are clear. Get involved in the relevant industry discussions on sites such as LinkedIn and attend networking and career events, and make your enthusiasm known.
Without any experience, prospective employers will look for evidence that you're genuinely interested in certain career opportunities and not just job hunting to pay your bills. Even if a generous salary is a primary motivator, be ready to explain why that particular opportunity is attractive to you.
Your potential to gain skills during the job search and meet the demands of the job heavily depend on your motivation to do well.
Include all relevant skills on your CV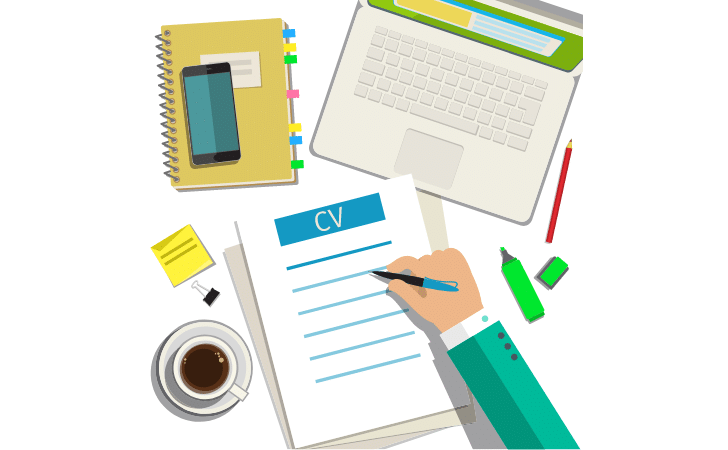 Volunteering, work experience, and internships are all important for making sure that your curriculum vitae look as full as possible during the application and hiring process. When writing out your CV, concentrate on the skills you possess.
Study the job description, then state all of the personal qualities and skills that you make you the right candidate for that job. Make sure you highlight transferable skills like leadership ability and good communication.
It's not what you know, it's who you know
For job-seekers starting with little experience, who they know can be as valuable as what they know. A suggestion from personal contact to a potential employer could be invaluable to you.
But how are you supposed to build up your contacts, especially if you're finding it difficult to break into the career world?
If you're a student at university, make use of the contacts you have before you've graduated. Attend job fairs, lectures and networking events.
You could also pay a visit to the careers service as they may be able to give you the contact information of potential employers in your desired work industry.
Offer to work for free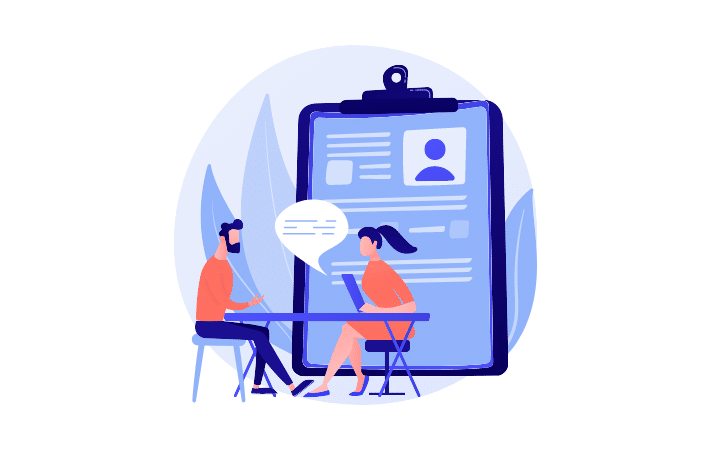 Volunteering positions are typically easier to get than internships and a fantastic way of boosting your appeal to potential employers, particularly if you don't have much, if any, relevant experience. It may be unpaid, but the skills, experience and contacts you'll gain will be invaluable.
Volunteering shows that you're committed and capable with a strong working ethic, which are desirable traits that prospective employers will seek.
Apply for jobs suited to your experience level
Although aiming high is good, applying for senior roles when you don't have the necessary experience is pointless – there's nothing wrong with beginning your job hunt with lower-level openings. Starting from the bottom and working your way up is always the best way.
Do some research and apply to organisations that are of interest to you.
However, don't send the same applies to every job; tailor every application and inquire whether there are any entry-level jobs available because you're trying to break onto the job market.
Start off with an apprenticeship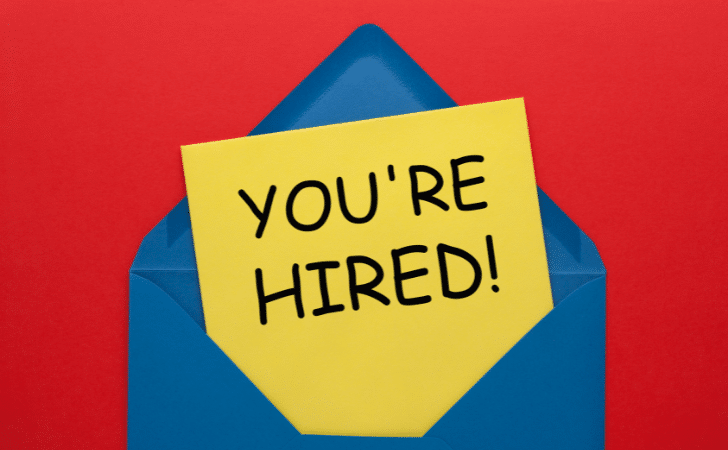 If your job search isn't going well, an internship or apprenticeship could be a great way to get some valuable work experience. It means you can earn while you learn whilst gaining knowledge of an organisation or job.
This will help you build a network full of useful contacts, possibly helping you land a permanent position.
An internship also looks very impressive on a curriculum vitae and can make yours stand out in a sea of potential candidates.
Internships can be for up 12 months, and they're becoming more and more popular. Expect fierce competition and competitive application processes, though.
With an apprenticeship, you'll be hired to do a job and simultaneously study for a qualification. You'll sign a work contract with an employer and then be given training in your particular profession.
Write a compelling cover letter
As you begin your modern job search, you'll see various application needs. A cover letter isn't always needed but if it is, make sure yours is detailed and clear.
Don't think of a cover letter as just a repetition of your CV; use it as an opportunity to explain why you're the perfect candidate for the job.
Try a pro-active approach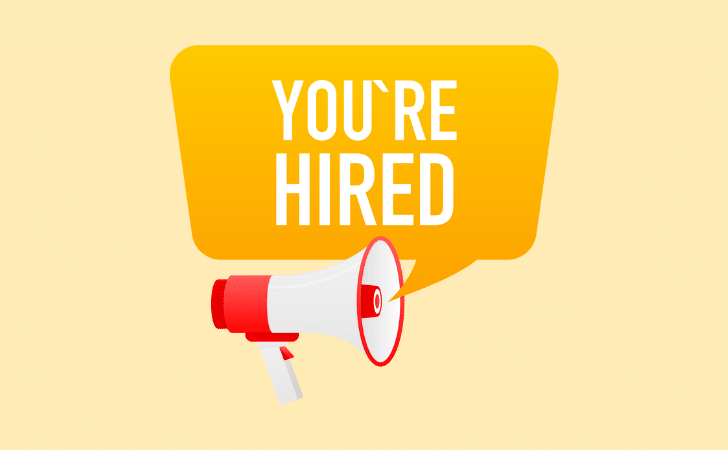 Applying for job opportunities in local positions might not be as competitive, and applying to small and medium enterprises means you may discover amazing companies that have been missed by other candidates.
Taking a proactive approach by sending out inquiries is also worth doing. Although most job listings demand some kind of former experience, there's nothing to say you can't make your job opening by pointing out what skills you could provide to the company.
Come up with your projects
You can prove you're capable by creating your own side projects for many careers, particularly creative ones. For example, if you want to be a writer, you can set up a website and start posting your writing pieces there.
Or, if you want to start working in marketing, create a strategy to advertise yourself through digital marketing and social media. Want to become a carpenter? Start crafting some pieces in your workshop or garage.
Creating your own projects will prove that you have the necessary expertise for the career you want to pursue.
Additionally, it shows that you have initiative. It also shows potential employers that you're so passionate about that particular work that you spend your spare time working on it.
Focus on getting an interview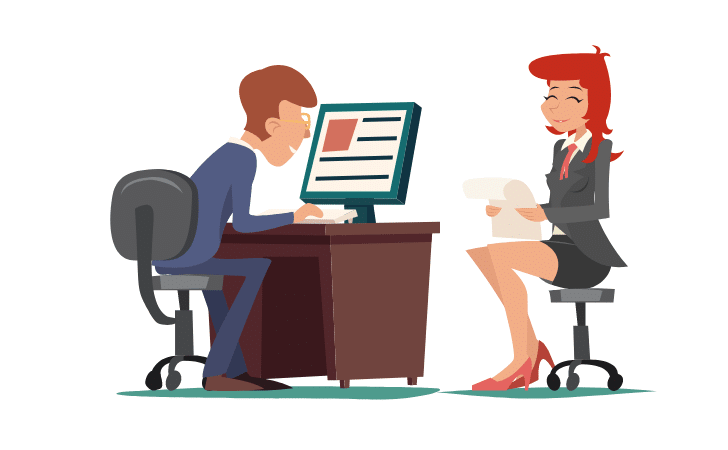 If you receive an invitation for a job interview, it's vital to be well prepared. By being organised in advance, your chance of impressing the interviewer will be much higher, and you'll be more likely to be put through to the next stage. Be sure to:
Dress professionally and appropriately
Research the company and role you're being interviewed for
Take the time to showcase your experience, qualifications, and skills
Practice answering the questions you think may be asked. You could also research some common interview questions that are relevant to the job position.
Request feedback from employers who interviewed you
Are you searching job sites applying for positions but just not getting them? If so, requesting feedback from an employer can help you to understand why you're not being successful and identify the areas that need improvement.
If there is a shortage of skills, consider further studying or applying for voluntary positions at local companies in your desired field. As well as that, job shadowing is a fantastic way of improving your skills whilst having something else to add to your CV.
Do this by sending a friendly email asking for their honest feedback regarding your application. This is a great way to learn more about what tweaks you can make to your resume and what you can do to improve your overall performance in the interview. Just remember that you should only ask for feedback if you have made it to the interview stage.
FAQs
What jobs pay the most with no experience in the UK?
If you don't have the money or time to get a bachelor's degree, it doesn't mean you have to give up your hope of landing a well-paid job. The fact is, going to university is a huge regret of many students, with debt and lack of jobs being the top reasons.
The truth is, you don't need to spend years studying at university to get a well-paying career. There are several career paths that put experience before education, and many of these offer great pay and plenty of opportunities for growth.
Whether you're new to the job world or you want to switch careers, here are some well-paying jobs that can be started with minimal training:
Firefighter
Train Driver
Sales Manager
Training Managers
Take a look at these other highest paying jobs you can do without a degree.
What to put on a job application when you have no experience?
Job searching when you have no experience can be a minefield. Digging through job boards and listings can be an incredibly tedious task.
If you lack work experience, include a couple of adjectives in your professional summary that describes your level of education and your work ethic. However, tailor each summary to the particular role you're applying for.
How do you answer the question, why should I hire you with no experience?
This is usually the first question in an interview, and it's often the easiest one to answer. Using strong phrases and keywords will be more attractive to the person interviewing you.
For this reason, be sure to read the job description well and select specific elements from it that you can incorporate into your answer. Answer the questions by honing in on your personality strengths, what attracted you to their business, and your enthusiasm for the job.
It's important to make your lack of work experience work for them; use it as a strength by telling the interviewer that you're enthusiastic, fresh, and ready to start. You want to be hired because you're passionate about the job and the company.
How do I ace an interview with no experience?
Here are some easy tips you can use for a successful interview, even with no experience:
Research the position: Before you go for your interview, research the position and the company, so you are familiarised with them. Going over the job posting before you're interviewed can demonstrate to the interviewer that you have the motivation for the job.
Research the industry: Just because you have no work experience, it doesn't mean you can't learn a thing or two about the field you're potentially working in. A few things you can research about the company when applying for an entry-level role include the average salary, career growth, similar jobs, and industry outlook.
Perfect your communication skills: The way you say things is just as important as what you say in a job interview. You can also practise your non-verbal skills such as smiling and eye contact. These skills can help your personality shine through, setting a positive tone for the interview.
Final thoughts
Hopefully, you've now got a good idea of how to approach your job interviews if the experience isn't on your side. This guide covered everything you need to know about acing that job interview and securing your dream role!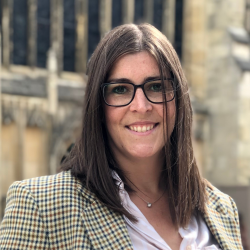 Latest posts by Naomi Willis
(see all)