I've been researching getting married for a long time now. Not just from when Skint Dad popped the question but from a long time before, hoping that I could have the Disney princess wedding that every little girl dreams of.
But now, as I look back at the cover of the Disney film that I treasured so much growing up, I wonder if that's what I really, really want.
Yeah, sure, I found my knight in shining armour but do I really want all the glitz and glam?
Then I thought a little harder.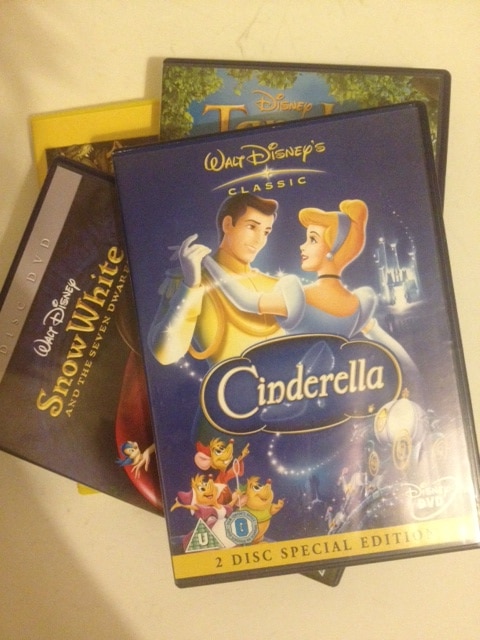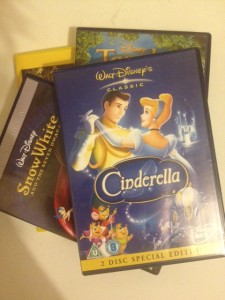 £10 BONUS OFFER: Earn easy cash by watching videos, playing games, and entering surveys.

Get a £10 sign up bonus when you join today.

Join Swagbucks here >>
Not all Disney princesses had the most expensive of things. What about poor Cinders? She had a pumpkin and mice for her transport and a dress her fairy godmother threw together in a Bibbidi-Bobbidi-Boo. And you know what? Her cheap, thrown together bits and pieces wowed the prince and the crowds – showing that, with a little magic, the cheapest of things can look utterly gorgeous.
I will be Cinderella and my handsome prince will take me to the ball!
And why not? We are working to a budget but that doesn't stop me wanting everything to look fantastic and exactly how it would be if I had all the money in the world.
Getting my head out of Disney and back to reality, this is my guide on how to plan a wedding budget:
Set the Budget and Be Realistic
Time moves quickly. In just 10 months, I'll be tying the knot! It sounds like a lot from the outset but, when you start to think what needs to be done over each weekend in the run up, the time really will fly.
Set a budget and stick to it but when setting the overall budget, you need to make sure that you are realistic with your saving time scales. If you still need to save up before the big day, you need to be practical about how much you can put away each month in the run up.
If your plans are getting bigger and bigger but you're not able to save enough to cover the costs, you may need to go back to the drawing board and work out how you can adapt your idea to fit the budget.
Research and Prioritise
Before I started on this wedding journey, I had no idea how much wedding flowers were (no, we are not getting a florist to do flowers) or how much it cost to hire a car (and no, we are not having a car).
We had to check on costs as they may have been affordable and something that we HAD to have but, we consider other things more important so they've come off our plan.
This doesn't mean that they shouldn't be on your list. You really need to look at what you want for your own wedding (as a couple). Get some quotes so you understand how it'll dent the budget then decide if it gets a higher priority than other things on your wish list.
For instance, do you really need "save the date cards" when most of your friends and family are on Facebook?
Track the Cost
Our budget is quite tight. We are planning to make a lot of things ourselves and have already started to collect things.
Although buying small bits far ahead and splitting the costs over the next few months is great for the pocket, what we might not realise is how much we are spending overall.
A few pounds here and a few pounds there quickly adds up and, before you know it, the cost is spiralling out of control and you've bust your budget before you've even got the dress – horror!
Luckily, I like spreadsheets. People who know me well probably say that I actually love spread sheets and I play with them like they are another of my children.
But, I understand that not everyone likes to "play" with these types of programs as much as I do. Luckily, there are lots of online tools that can help you track what you are spending but just putting the numbers in.
If you pop over to Google (other search engines are available), and type in "wedding budget planner", you'll get loads of options for spreadsheets you can download that can help.
If you really hate all things Excel, I really like the Hitched online wedding budget planner where you put in your total budget and it suggests how you should split the wedding spend.
When I put our figures in, it was suggesting money for a few things that I knew we would spend so I adjusted the figure to "0" and could put some more in somewhere else.
Set a Contingency
Even the best laid out plans may have slight flaws. There seem to be so many things that need to be thought about and I'm still thinking that I've missed something important off my list (like shoes – I've got no shoes that are even half suitable to wear with a pretty dress – added to the list!).
There may be something that you have missed so it's worth not setting your budget so tightly to the penny that you don't have any room for manoeuvre. Put a little pot aside and if you are the best-planned bride in the world, you walk away with budget spare.
Wedding Vs Marriage
When it all comes down to it, why am I getting married in the first place? Is it for the wedding or the marriage?
It really gets me thinking. All this for a wedding. For one day. Essentially a great big party for all the people we love.
You don't need to spend over the odds and get your married life off to a start in debt.
The wedding planning on a budget continues…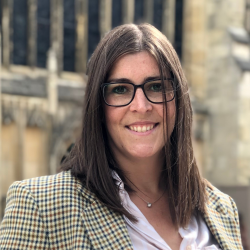 Latest posts by Naomi Willis
(see all)