Have one too many Billy Bookcases? If you need a clear out, you're looking to change furniture, or just want to make some money for a rainy day, the new IKEA buy back service is what you're after.
Instead of trying to sell your unwanted stuff on eBay, Gumtree or Facebook Marketplace, never being sure if they'll sell (or if the buyer will turn up – why do they do that?!), you can sell your IKEA furniture back to IKEA.
How does the IKEA buy back scheme work?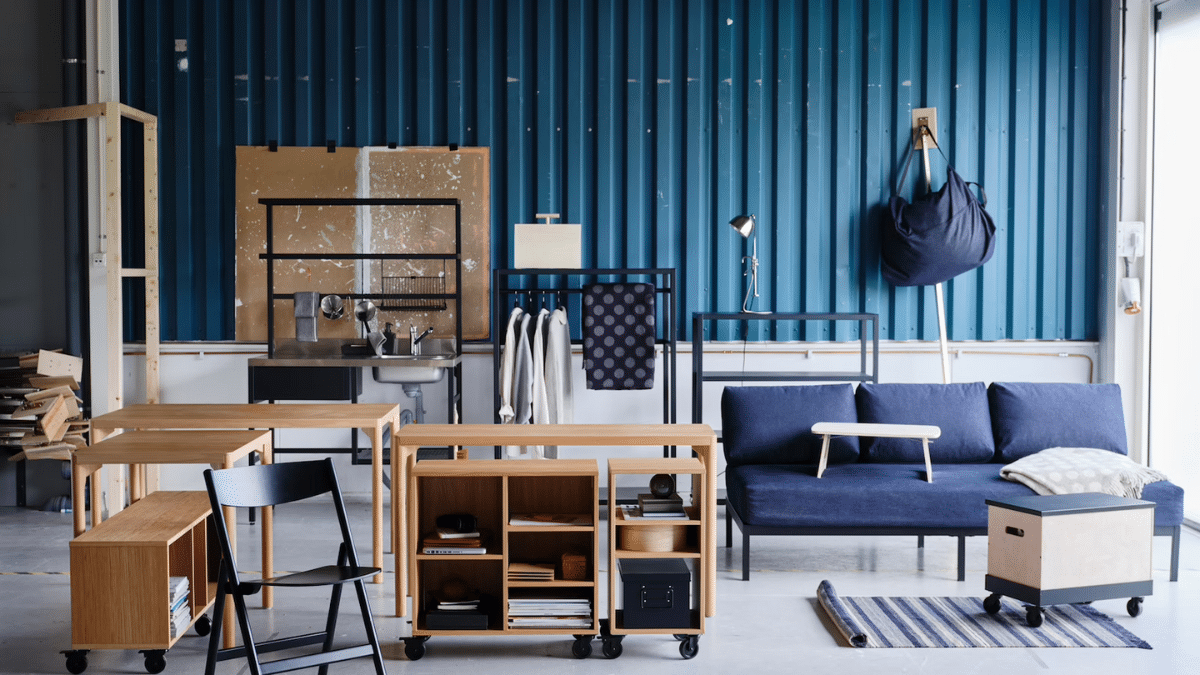 £10 BONUS OFFER: Earn easy cash by watching videos, playing games, and entering surveys.

Get a £10 sign up bonus when you join today.

Join Swagbucks here >>
To find out how much IKEA will give you in exchange for your old furniture, visit the buy back page on their site and follow the step-by-step process on the buy back estimator tool.
In a couple of steps, you choose the item you want to sell (either search by category or write in the product name), state the condition, and then pick a store and date you want to return it.
At first, they will give you an estimate of what they'll pay you.
A QR code will be generated, as well as an estimation number. The estimate is valid for 30 days.
They will only give you a guaranteed buy back price once you return the product to the store, and they can give the item a physical inspection.
Once they've confirmed the final amount, you will be given a refund card to spend at IKEA.
You've got no time limit on when you can use the refund card, although – bad news – you can't use them to buy meatballs in the restaurant. They also can't be used in the Bistros or Swedish Food Markets.
The scheme was due to launch in the UK in 2020 but was delayed due to the pandemic.
How refund pricing works
IKEA want to make sure the items they buy back are in a good enough condition for resale.
When your item is inspected, they check for things like scratches or how well-used the item is and will make a deduction from the original price.
If your item is as new with no scratches, you get 50% of the original price
For items that are very good with minor scratching or wear, you'll be offered 40% of the original price
If items are well used and show several scratches, you will get 30% of the original price
If it's more worn than that or you've modified it, IKEA will not offer you the buy back scheme. They may still offer to dispose of your item/recycle it for you.
Can you get an IKEA NHS discount?
What will they buy back?
IKEA won't buy back anything and everything. Here's what they will buy back:
All dressers, office drawer cabinets, small structures with drawers, display storage, sideboards
Bookcases and shelf units
Small tables
Multimedia Furniture
Cabinets
Dining tables and desks
Chairs and stools (excl upholstered or leather chairs and stools)
Chest of drawers
Children's products (excluding Baby products)
PAX accessories
They won't buy back items if they've been non-assembled or things that have been used outside. They also won't take mattresses, bed textiles, sofas, armchairs, or other soft goods. Items containing glass, and kitchens, including worktops, cabinets and fronts, and PAX Wardrobes, are not included in the buy back scheme.
Need to get rid of your old bed? Find out how to dispose of a mattress for free.
What happens to the buy back furniture?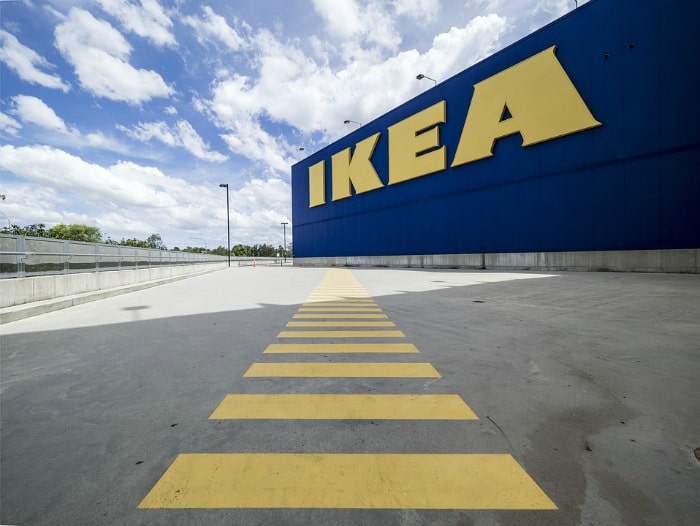 The sustainable move from IKEA makes sure that furniture doesn't end up in landfill. Plus, people can get access to furniture at an affordable price.
The idea is that they buy the items back from you and resell on as second-hand furniture.
Furniture will be sold in the buy back area ("bargain corner") in store or will be available to buy online.
According to the BBC, IKEA will work in partnership with Gumtree to sell second hand products via their marketplace.
Let's not shy away from the idea that it also allows IKEA to make a bit of profit back as well.
Is it worth doing?
When you've got unwanted furniture, and you want to sell it, you can either sell it yourself or sell it back to IKEA.
Selling it yourself will put actual cash in your pocket, but you need to go through the sales process.
After listing the advert, you need to deal with the "I'm interested"/"Is this still available?" messages. Then the people who ghost you as soon as you reply, arranging times for collection when you and the buyer and both free, and the potential buyers who are no-shows.
Personally, I don't mind the whole process when I want to sell stuff, but I know not everyone has the time.
With IKEA, you are going to guarantee a quicker sale, but it's credit to spend in IKEA, rather than cold hard cash. Plus, it's only for IKEA furniture rather than anything you got elsewhere.
Another issue is that you need to take items back to the store fully assembled. Now, I don't know about you, but a bulky bit of furniture doesn't easily fit in the back of my car!
The maximum buy back refund you'll get is 50% of the original price you paid.
I reckon if you tried to sell an item on Facebook Marketplace, and it was in a good condition, you could get around 70% of the original value (depending on the item).
I did a quick check for a desk (which is a must-have item with so many working from home). A new ALEX desk would cost £129. For an "as new" desk on buy back, they'd offer me £61, which is a little less than half. Do you think you could sell it for more on another platform?
For me, I'd probably look to sell the item privately first, if I didn't get the price I wanted or struggled to sell it, then I'd use the IKEA buy back.
How about you?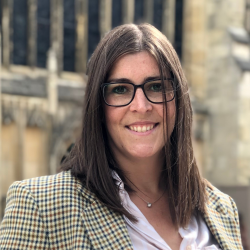 Latest posts by Naomi Willis
(see all)