IKEA has shared step-by-step instructions to build 6 different furniture forts from everyday stuff you'll have in your home.
£10 BONUS OFFER: Earn easy cash by watching videos, playing games, and entering surveys.

Get a £10 sign up bonus when you join today.

Join Swagbucks here >>
There's nothing like a good homemade fort to keep the kids entertained!
Either in the garden or inside on a raining day, a fort is the perfect place to play, read a book or watch a bit of TV.
But where do you starting when making a fort?
A Russian advertising agency, Instinct, has created six options for IKEA to make a fort at home – all with easy to follow instructions.
These fort ideas use stuff you can find at IKEA, like chairs, tables, blankets and books, but don't worry; it's easy enough to find this stuff without having to buy new.
Build a Höuse fort with a table as the centre part.
Books and clothes pegs will keep the blanket in place.
Add a big cuddly IKEA teddy and a light for comfort.
This SOLVINDEN light is solar-powered is perfect to add some soft light and can be used anywhere.
Cåmpingtent uses a clothing rail as the base of the fort.
Again, use books and clothes pegs to keep a large sheet in place.
The PRESSA is usually used for drying small bits of washing but is a perfect chandelier with some battery-powered lights.
The Wigwåm is a teepee-shaped fort which is made using the TJUSIG coat rack.
Some LED battery-powered lighting makes the fort welcoming and cosy!
Possibly the most classic of your forts is the Cåve design.
Simply add a blanket to the back of a chair and weight it down with books.
Add lights and cushions for comfort.
You will need to rearrange more furniture for the Cåstle fort.
Arrange your chairs with space in the middle to add a KROKIG colourful clothes stand.
A blanket over the top will give you an impressive fort!
Get ready to dismantle your sofa!
The Förtress tent uses cushions from your sofa, a blanket and some clothes pegs.
With this fort design, you can make sure your kids will scream at you if you try to take it apart to relax in the evening!
Do you have any better ideas for forts?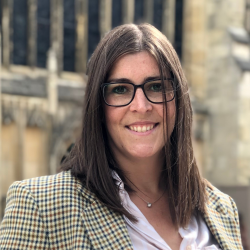 Latest posts by Naomi Willis
(see all)