M&S seem to be having a bit of a shakeup about what they're offering us over the last week.
First up, they have cancelled their Dine In for £10/£12 deal instead replacing it with Dine In, which gets you 1/3 off the price of the food.
Unfortunately, if you're after a full meal deal then their new Dine In offer isn't quite as good anymore :(
However, they've now introduced a new Family Meal Deal.
M&S Family Meal Deal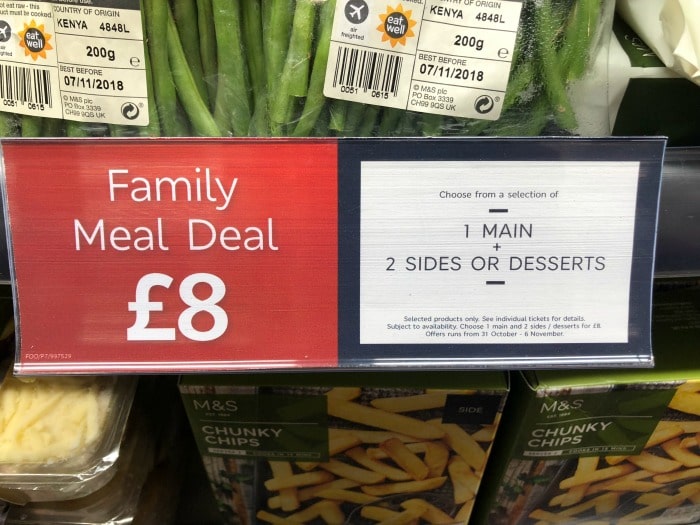 £10 BONUS OFFER: Earn easy cash by watching videos, playing games, and entering surveys.

Get a £10 sign up bonus when you join today.

Join Swagbucks here >>
Hungry?
Want to feed your family?
Can't be bothered to cook from scratch?
Then, you might want to consider what M&S is offering.
The new M&S Family Meal Deal lets you have a main plus 2 sides/deserts for £8.
They aren't throwing in a bottle of wine like their previous meal deals, but it's unlikely you'd want to share that with the kids at dinner time :)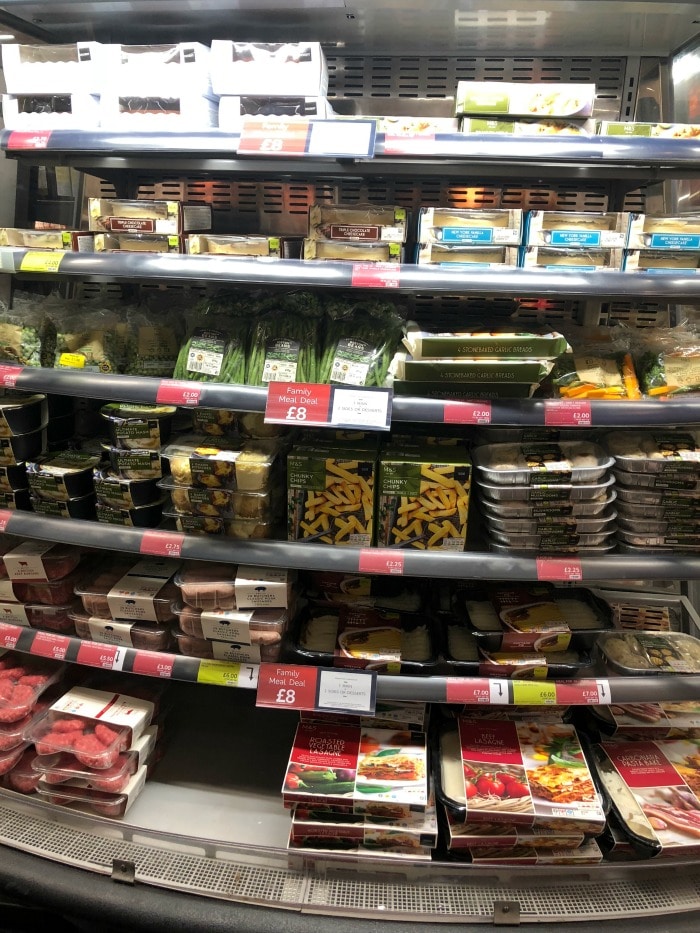 Mains
Here's the current selection of main meals you can choose from:
Cottage Pie – 

British minced beef, carrots and celery braised in gravy and topped with mashed potato

Family Chilli Con Carne – 

With a side of fluffy rice

Beef Lasagne – 

Rich beef bolognese made using a traditional Italian soffritto, then layered between sheets of egg pasta and topped with creamy bechamel sauce and bubbling cheese

Carbonara Pasta Bake – 

Italian penne pasta in a creamy bacon sauce, topped with cooked bacon lardons
20 Butchers Classic Pork Sausages – Made from selected cuts of British pork. Just grill, pan fry or slowly cook in the oven
8 British Beef Burgers – Simply seasoned with cracked black pepper and sea salt
Roasted Vegetable Lasagne (V) – Italian free range egg spinach pasta layered with roast onions, aubergine, courgette and peppers in a rich tomato sauce, topped with creamy béchamel sauce and mozzarella
Sides/Desserts
For a side or desserts you're able to pick two of:
Chunky Chips (V) – 

Chunky potato chips coated in a lightly seasoned batter

Garlic Mushrooms (V) – 

With soft cheese topped with breadcrumbs

4 Stonebaked Garlic Breads (V) – 

Just heat these stonebaked breads in the oven to melt the deliciously aromatic garlic and parsley butter

British Chicken Munchies – 

Chicken breast pieces in farmhouse crumb

2 Baked Potatoes (V) – 

Made with mature cheddar cheese

Young Garden Peas (V) – 

Washed and ready to cook
Boston Beans (V)
Triple Chocolate Cheesecake (V) – Baked Belgian white chocolate cheesecake with milk and dark chocolate chunks, a bourbon biscuit base, marbled with Belgian dark and white chocolate
New York Vanilla Cheesecake (V) – Creamy baked Madagascan vanilla cheesecake on a digestive biscuit base
Bramley Apple Crumble (V) – Sweet and tangy bramley apples, topped with golden buttery crumble
Chocolate Swiss Roll (V) – A beautifully moist sponge filled with fresh whipped cream and gooey chocolate sauce
Is it worth it?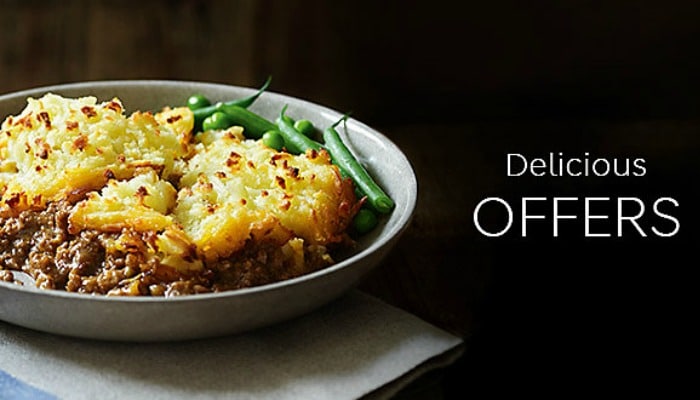 The deal was shared on HotUKDeals where users didn't seem too pleased with the offering as it's "not a great deal" and I think people generally want the deal back where they get the bottle of wine!
But, what are the meals really like? Are they worth it?
Well, overheard in M&S (while I was taking a couple of pics, and buying my mum some YumYums (cause she loves them!)) some of the staff were saying that they like the deal.
However, they're not too sure how long this will go on for.
The meals on offer run until 6 November 2018.
They may do another set of meals after this time, keep the same ones if it's popular, or stop it altogether…we'll just need to wait and see.
Staff also were mentioning that customers are a bit confused with the offer.
It says you can get a meal and 2 sides/dessert. People are picking up 2 sides plus one dessert, whereas it means you can have 1 of each or two of one type.
What can you get elsewhere?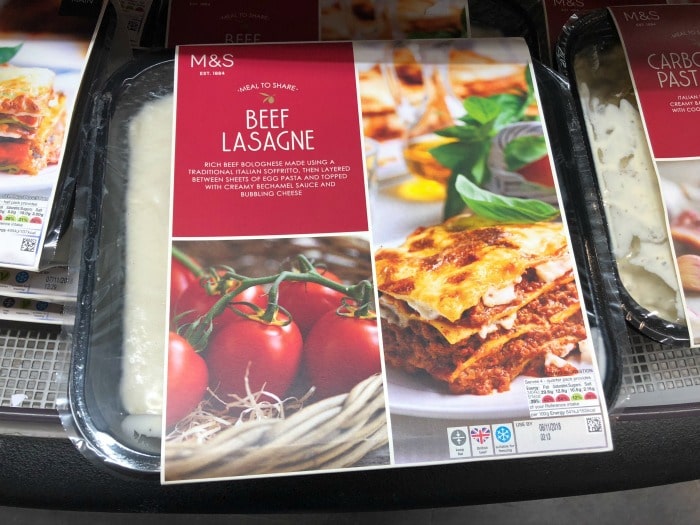 As an example, the M&S family size lasagne weighs in at 1.5kg and costs £7 on its own.
Considering you can add on 2 sides/desserts for just £1 on top is not a bad deal, especially as the puddings are £4 in their own right! The sides work out at around £2 individually.
However, if you're just after the main it is more expensive than Tesco who sell a similar one the same size for £5.
Asda sells one for £6 and Sainsbury's sell their own version for £6.50.

But, if you brand down at Tesco, you can pick up their Tesco Hearty Food Co. Beef Lasagne for the same size for a bargain £3.99.
Now, while it's a ready meal and they add all sorts of extras in than when you make it yourself, it will work out around the same price if you make a lasagne from scratch!
But with a lot less washing up!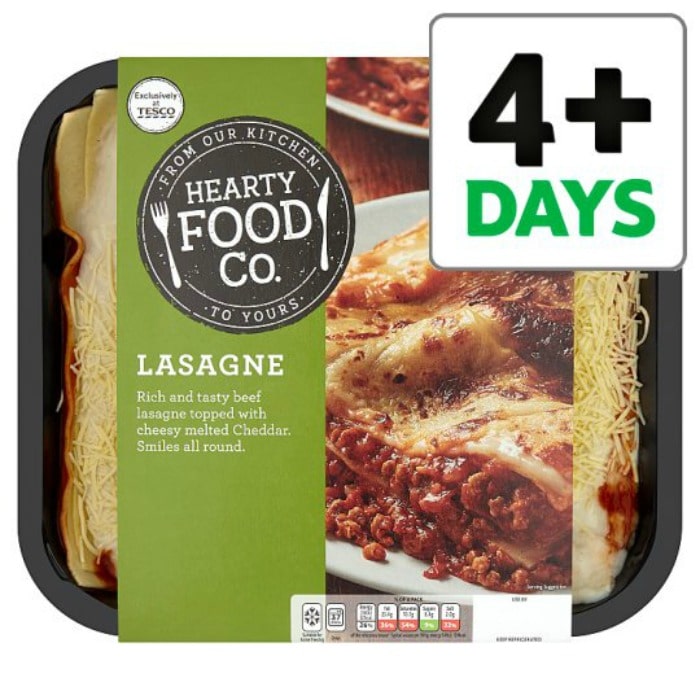 You could also pick up an 850g bag of frozen green beans from Tesco for £1, plus a strawberry cheesecake for £1.50.
That could give you the same type "meal deal" from Tesco for £6.49 (plus you'd have a load of green beans leftover for another day).
So, yes, there will always be other supermarkets who work out cheaper.
But, M&S aren't skimping and the size of the meal is decent enough. Plus, you are making a saving on the deal than if you bought the dishes individually.
To be fair, I don't think our family would manage to eat a whole lasagne or carbonara from their range, so would likely have some spare for leftovers the next day!
It's the same with a pack of 20 sausages!
We don't get through that many with one dinner, so we'd either freeze what we don't eat or have a sausage sandwich for lunch another day.
While you pay a bit more up front, the food is *meant* to be a decent quality, plus (in our house anyway) they'll be some spare for the extra hungry/leftovers.
Plus, while you're having a look at the Family Meal Deal, it's always worth hunting out any of those M&S yellow sticker bargains! You can get some of the best discounts versus other supermarkets!
What do you think?
Is it worth the price?
Would it feed you?
If you're after M&S bargains, their Beauty Advent Calendar is out now – with a massive price drop! The RRP is £280, but you can pick one up for just £35!!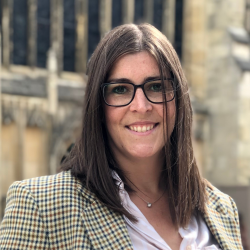 Latest posts by Naomi Willis
(see all)