Your postcode is your ticket. Check Pick My Postcode every day for your chance to win free cash in their prize draws – no catch!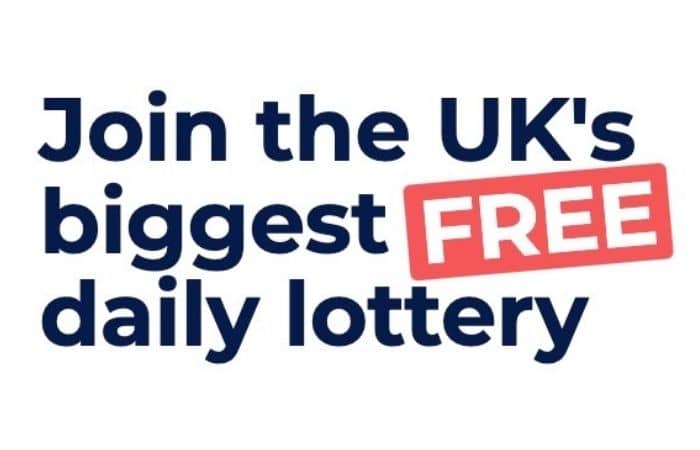 £10 BONUS OFFER: Earn easy cash by watching videos, playing games, and entering surveys.

Get a £10 sign up bonus when you join today.

Join Swagbucks here >>
There really is no catch with Pick My Postcode.
You sign up, tell them your postcode, then check every day to see if you've won in one of their draws.
Pick My Postcode is the UK's biggest free lottery game and has been giving away cash since 2011.
It's totally legit and isn't gambling as you don't part with any of your own money.
How much can you win?
The biggest prize so far was £2,526 in free money!
All winnings from the postcode free lottery are paid directly into your PayPal account.
Pick My Postcode lottery draws
There isn't just one draw a day – you've got multiple chances to win in this completely free draw.
You need to check online every day to see if you've won. Don't worry if you think you'll forget as they send out a daily reminder by email.
Main draw
Drawn at midday, the main draw is the big one, and you can win £200 a day.
The pot rolls over if no one claims it from the previous day.
Video draw
In the video draw, you need to watch a short video ad, then the postcode draw for the day is revealed.
Survey draw
Answer a one-question survey to see if your postcode has been drawn for the day.
Stackpot
You get a smaller prize of £10, and multiple winners can claim the prize.
Postcodes are randomly selected at 9 am and 9 pm each day.
Bonus draw
A quick chance to win extra money in the bonus draw – nice!
There are three bonus draws, but there are only open to people who've visited the site regularly.
You accumulate bonuses each day for visiting the site, which unlocks the bonus draw.
Also, if your postcode draws, you also get to cash out everything you've saved up too.
£5 Flash Draw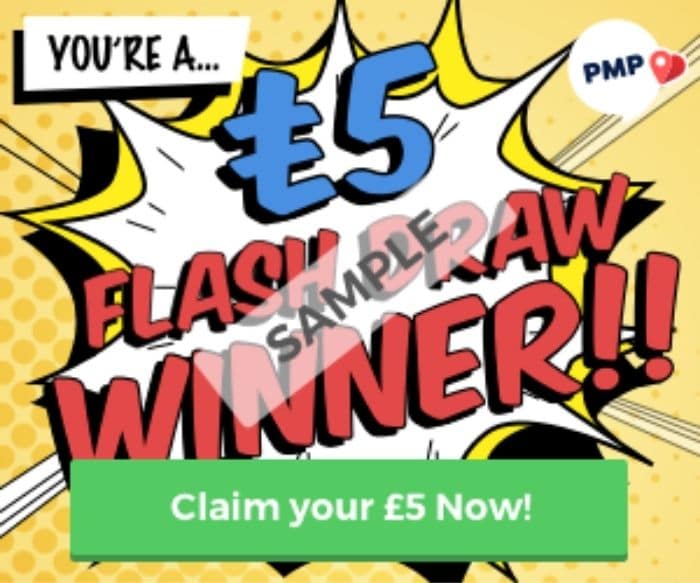 Randomly, you may see a £5 Flash Draw appear anywhere on the site, where an advert would usually be.
Click it to claim £5 into your PayPal account.
How is Pick My Postcode funded?
Pick My Postcode gives away cash every day as part of a share of their profits.
The website makes its money through display adverts, offers and surveys, in a very similar way to us here at Skint Dad.
When the site first launched, they were giving away £10 a day. As thousands upon thousands of people visit each day, they make more too, so they can be more generous.
Is Pick My Postcode a scam?
I have to admit, I have never won *sad face* even though I signed up back in 2014, but that doesn't mean it's not a genuine site.
The company has been going for nearly 10 years, and they have raving reviews on Facebook and MSE.
What if my neighbour enters with the same postcode?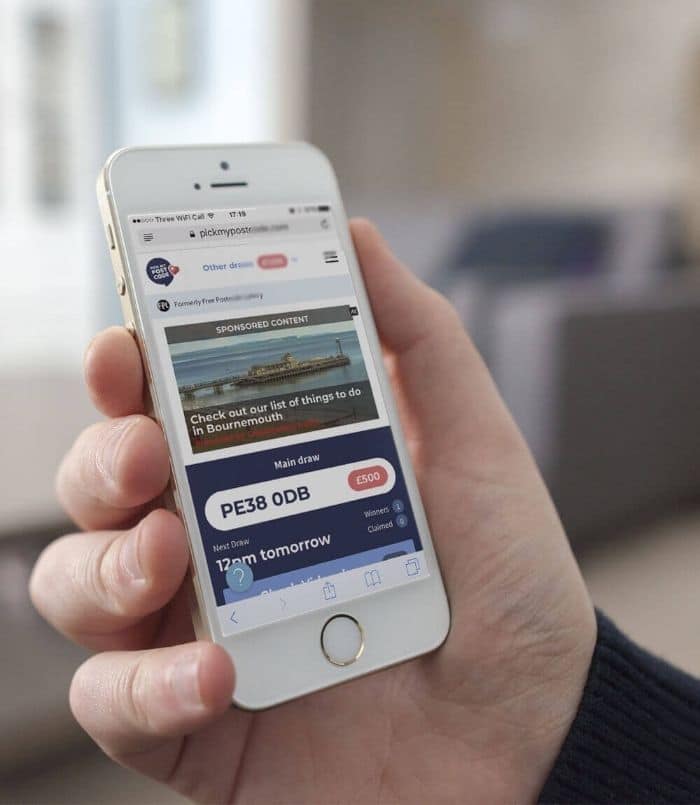 About 20 houses share the same postcode as us…and I don't know how many of them are also in the draw.
If our postcode is drawn (YES! Happy dance), we would need to split the winnings with other households.
But, you only split the prize if they log on too and claim the prize. Question is, do you tell them, so you both get free cash, or do you keep it all to yourself?
How much has been given away…so far?
As of the end of December 2020, Pick My Postcode had given away more than 26,000 prizes totalling £1,300,000 in prize money to winning postcode.
On top of us winning, Pick My Postcode, and its users have donated over £20,000 to charity.
Considering you don't pay to enter, and just check in with a website every day, it's an effortless way to try and boost your bank balance.
Free Postcode Lottery
Pick My Postcode used to be known as the Free Postcode Lottery.
The Free Postcode Lottery ran in exactly the same way and picked winning postcodes daily, but had different branding.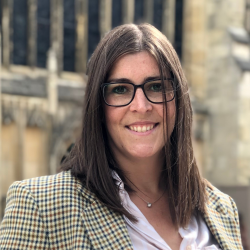 Latest posts by Naomi Willis
(see all)