You can make up to £200 for a day working in poll stations during the local and general elections.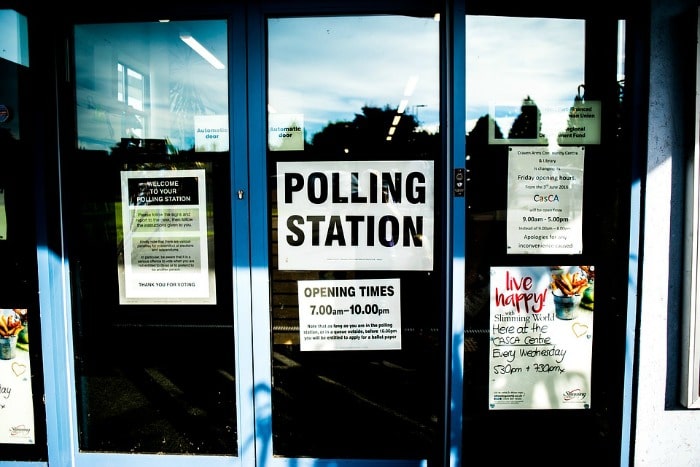 £10 BONUS OFFER: Earn easy cash by watching videos, playing games, and entering surveys.

Get a £10 sign up bonus when you join today.

Join Swagbucks here >>
The UK news is always packed with politics!
Instead of trying to digest it all, then heading to the voting station to cast your vote, you can make money when there's a general or local election by getting a poll clerk job.
You may think the people who sit there and hand out voting forms are council workers, having a day out of the office, or people volunteering, but they're not. They are earning decent money.
You can get paid up to £200 for a day's work as a Poll Clerk in a polling station (some roles pay more).
Jobs at polling stations are as a one-off during any elections, so this is casual work, rather than a full time job.
If you've got the time, perhaps you're a student or retired, or you could book the day off work as annual leave to boost your income, this may be perfect for you.
What do poll station staff do?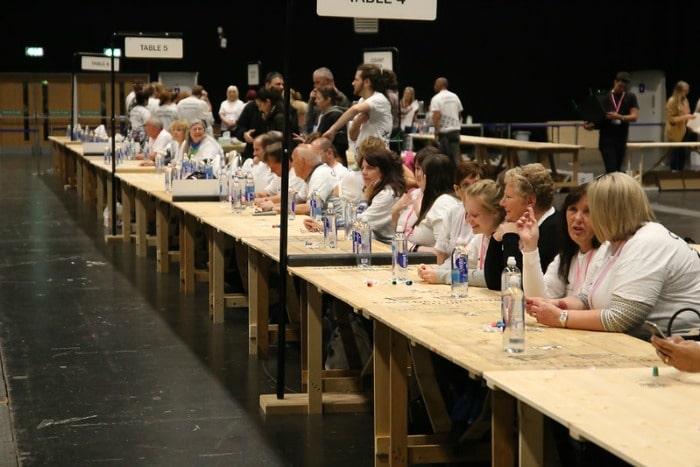 Polling station staff are there to make sure the voting day runs smoothly and calmly under a democratic process.
They allow people to vote in secret and be free from any influence, as well as making sure all procedures are followed when the polls close.
Staff will help set up equipment, issue ballot papers, mark the electoral register and help complete paperwork.
While polling stations are open for votes from 7 am until 10 pm, staff need to be at the poll station earlier than this to get everything set up before the voters arrive.
Then, afterwards, there's checking ballots and counting them.
What kind of Poll Station jobs can you do?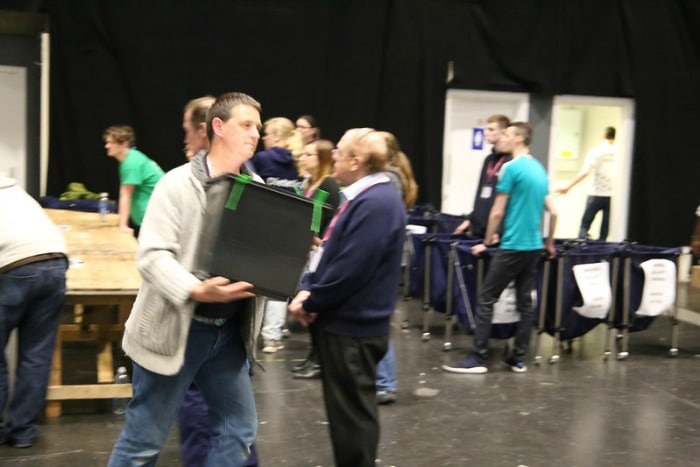 There are a few different roles at polling stations which are all carried out on a casual basis:
Poll Clerk
Presiding Officer
Counting Assistant
Postal Vote Opener
Canvasser/Poll Card delivery
Poll clerk
Poll Clerks help set up and keep the polling station ticking along during the voting day.
They'll keep things tidy, answer questions from voters and hand out ballot papers.
You'll need to have lots of patience as well as have good literacy and numeracy skills.
Presiding Officer
The Presiding Officer will have a good knowledge of elections and will have worked as a Poll Clerk or Officer before.
They will have responsibility for the ballot papers, checking and marking electoral numbers in the register.
When the polls close, they close down the Polling Station, and will also deliver the Ballot Box and any paperwork to where the count is taking place.
Counting assistants
Counting Assistants check and count the votes, but the job doesn't start until the voting is done.
As people can vote until 10 pm, the voting has to start after this time. Ballot papers are taken to a count venue, and they get checked, sorted and counted.
Some ballot papers are counted in the same evening, through the night, but others will be counted the next day.
You need to have a high level of accuracy (you don't want to get the count wrong), and you'll also need to have a strong level of concentration.
Postal Vote Opener
Very simply, but also important, this role deals with the votes of people who opted for the postal vote.
This will be done ahead of the main election day and could be a few days of work.
There will be no counting done (that's done by the counters after the polls close) but postal vote papers will be opened, checked and prepared for the main count.
People in this role need to maintain a high level of confidentiality due to the information they'll see.
Canvasser/Poll Card delivery
You may remember a letter coming through your door each year about voters who live at your home. This is for the electoral register.
You're able to return the information by post or on a website but, if you don't, you will get a knock at the door from a canvasser who can complete the details for you then and there.
Who can apply for Polling Station and Poll Clerk jobs?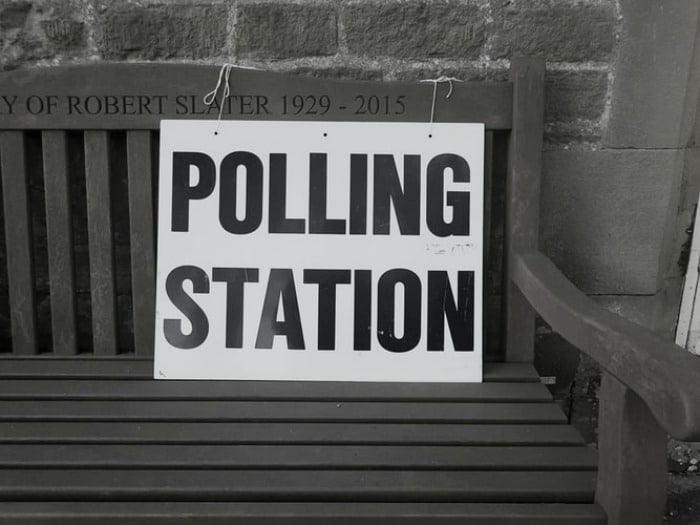 You don't need to have any qualifications or previous experience to work as a Poll Clerk.
However, you need to be at least 18 years old to work in a polling station. For a Counting Assistant job, some councils say you need to be 18, but some allow 16 year olds to do the role.
You'll also need to have a right to work in the UK, so need to provide a passport/birth certificate and proof of your National Insurance number.
While you don't need any qualifications to carry out any of the roles, you will need to have a particular skill set.
You will need to have good literacy and numeracy skills, be able to work under pressure, have high levels of accuracy, be politically neutral, impartial, confidential, and be respectful at all times.
If you've had previous customer service facing roles, it will be helpful.
For some of the roles, you may need to be able to drive and have access to a car, as public transport won't be able to get to and from the polling station at the opening /closing times.
You cannot have been convicted of an offence under Electoral Legislation to work in a Polling Station.
Also, you're not able to do any polling station work if you're a relative of a candidate who is running, or if you're doing any work on behalf of a candidate.
Looking for more ways to earn money? Check out these work from home jobs (UK)
How much will you get paid?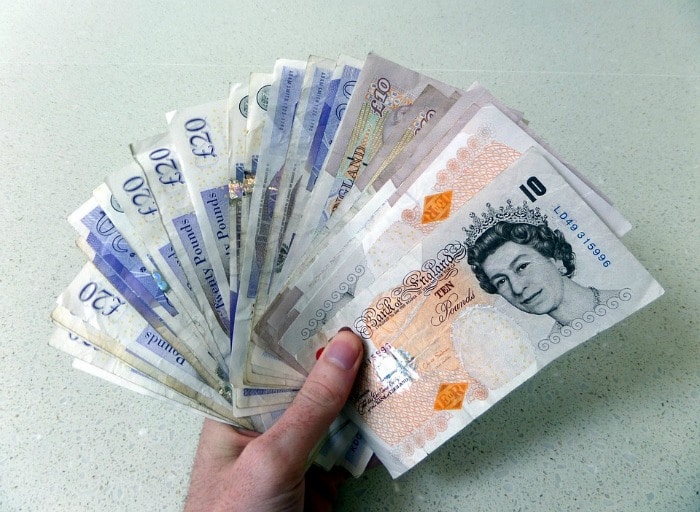 The rates of pay for poll clerk jobs and other roles depends on the council.
Each council sets its pay rates.
Here's an average of the day rates I've found:
| | |
| --- | --- |
| Role | Average day rate |
| Poll Clerk | £180 |
| Presiding Officer | £280 |
| Vote Counting Assistant | £90 |
| Postal Vote Opener | £8-£10 per hour |
Anything else worth knowing?
It's a long day!
Polling stations are open from 7 am until 10 pm, but you will be there longer to get set up in the morning and help close down.
You'll likely be working for around 16 hours, but will have breaks.
Because it's a long working day, you will need to waive the Working Time Directive.
Pack a big lunch box
You're not able to leave the premises where the voting takes place.
Make sure to pack a good breakfast, lunch, dinner, snacks and drinks to see you through and keep your energy up.
You'll get training
Training is provided, so you don't need to worry that you'll be thrown in at the deep end.
Apply early
If there is a snap election, then councils may be a bit panicky to get Poll Clerk staff in place. However, they usually have time to plan.
Don't apply in the weeks before thinking you'll get a bit of cash. You will likely need to apply a good few months in advance to give councils time to shortlist people and get training in place.
Money
Each council does things differently.
Most will likely deduct tax from your earnings before you're paid, but it's worth checking how it works.
If you're registered as unemployed, you should check with your local Jobcentre Plus office to see how it affects any benefits.
Where to apply?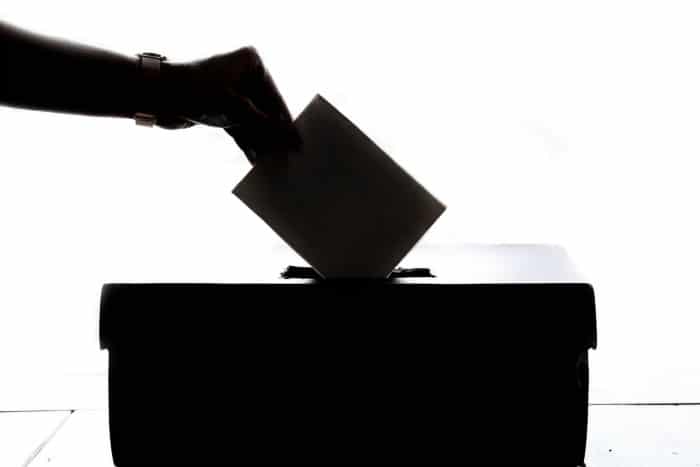 Check your local council elections website to see if they're advertising for any polling jobs.
You will probably need to complete an application form, or you'll be able to apply via their site.
If you cannot see anything advertised, contact your council directly and ask to speak to the elections team.
Register to vote
Let's not forget, get yourself registered to vote if you're not already.
Takes five minutes of your time and then you can vote if you want to – you've given yourself the choice.
True dat #generalelection2019 https://t.co/ZZDfpdXg70

— Skint Dad (@SkintDad) October 29, 2019
You only need to register one time; you don't need to register for every election.
It's also worthwhile to do to help your credit file.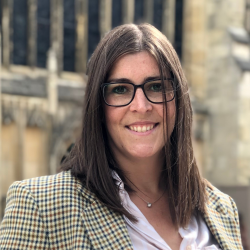 Latest posts by Naomi Willis
(see all)