Bankruptcy can be a difficult decision to make, but it may be the best option for people with debt problems. It is important to understand the pros and cons of bankruptcy before making a decision.
If you are declared bankrupt, it can give you a fresh start, it gets rid of most or all of your debts, and it can stop creditors from harassing you. Once you are declared bankrupt, and it has been approved, your bank accounts might be frozen. Let's take a look at this and other things that might happen in more detail.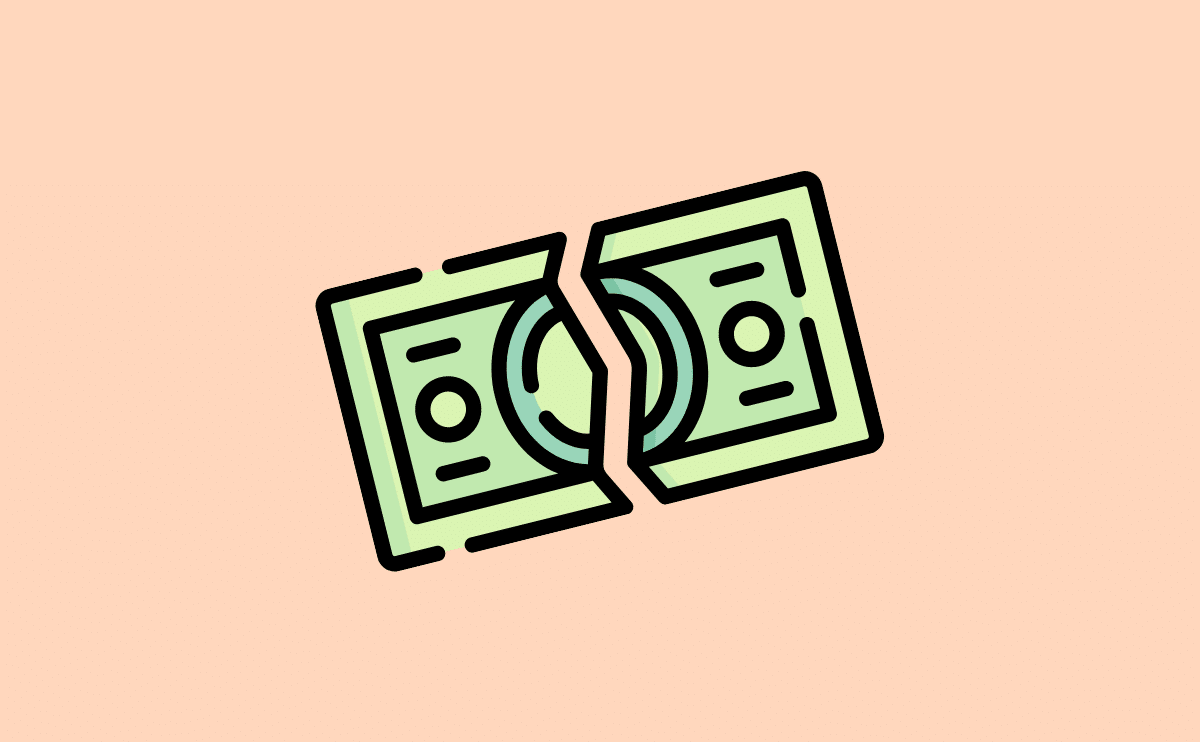 £10 BONUS OFFER: Earn easy cash by watching videos, playing games, and entering surveys.

Get a £10 sign up bonus when you join today.

Join Swagbucks here >>
Make sure to get impartial debt advice before proceeding with this process from charities such as National Debtline or Citizens Advice.
What is bankruptcy?
When a person or company is unable to repay their unaffordable debt, and therefore owe money, they may declare bankruptcy. This is a legal process that allows them to restructure or eliminate their debt.
If you are considering declaring bankruptcy, it is important to get professional advice from an experienced insolvency practitioner. They will be able to advise you on which type of bankruptcy is best for your individual circumstances and guide you through the process.
It costs £680 to become bankrupt. If you have debts of less than £30,000, a Debt Relief Order (which costs a lower £90) may be a better option. Get some advice before proceeding.
Bankruptcy pros
When you are considering bankruptcy, it is important to understand the pros and cons of this decision. While bankruptcy can be a difficult process, it can also offer some advantages. Fortunately, the effect that bankruptcy has on your credit will diminish over time. Here are some of the pros of bankruptcy:
A fresh start. Bankruptcy can give you a chance to start over financially. It can discharge your debts and give you a clean slate.
Protection from creditors. Once you have filed for bankruptcy, creditors cannot contact you or take any action against you. Therefore zero legal action can be taken against you.
Lower interest rates. After bankruptcy, you may be able to qualify for lower interest rates on future loans and credit cards.
More affordable monthly payments. In some cases, your monthly bills may be reduced after bankruptcy. This can make it easier to get back on track financially.
Flexibility in repayment plans. There may be more flexibility in repayment plans after bankruptcy, which can help if you are struggling to make ends meet. You don't have to pay a lump sum.
Peace of mind. Bankruptcy can provide peace of mind by giving you a way to resolve your debt and get back on track financially.
Bankruptcy cons
There are several disadvantages to declaring bankruptcy, which include the following:
A bankruptcy will stay on your credit report for up to 10 years, making it difficult to obtain new credit in the future.
Your assets may be seized and sold in order to repay your creditors. You may lose your house as your trustee/official receiver will use it to pay off your remaining debts. Other expensive items in your household can be taken too, such as laptops, washing machines and furniture. This is more likely if you are a business owner.
You may be required to attend mandatory credit counselling sessions.
Your ability to obtain employment may be affected as some employers may not hire individuals with bankruptcy on their record.
Once you have declared bankruptcy, it will go on a public record.
It can be a lengthy and stressful process.
Your bankruptcy may not discharge all of your debts, such as student loans or child support payments.
Debt repayments depend on your personal income.
Declaring bankruptcy
If you're considering declaring bankruptcy in the UK, there are a few things you need to know. First, you must be insolvent, which means you can't pay your debts as they're due. You also must have tried to work out a repayment plan with your creditors and been unsuccessful before you can declare bankruptcy.
Once you've determined that bankruptcy is right for you, there are two ways to declare it: by filing a petition yourself or through an insolvency practitioner (IP). If you file a petition, you'll need to attend a hearing at your local court. An IP can file on your behalf and represent you at the hearing.
Make sure to get impartial debt advice before proceeding with this process from charities such as National Debtline or Citizens Advice.

Other free to use organisations are available to help. While you need to pay a bankruptcy fee, you never need to pay for debt advice (see where to find free debt advice).
The process of declaring bankruptcy usually takes around six months, from start to finish. During this time, your assets will be sold off to repay your creditors. You'll also be subject to certain restrictions, such as not being able to obtain credit over a certain amount or owning certain kinds of property.
While declaring bankruptcy may seem like a daunting process, it can give you the new start you need to get your finances back on track. If you're considering this option, be sure to speak with an experienced insolvency practitioner who can help guide you through the process.
Alternatives to bankruptcy
There are several alternatives to bankruptcy that you may want to consider if you are struggling with debt.
Negotiate: One option is to negotiate with your creditors to try and agree on a repayment plan that you can afford.
Debt relief order: Another option is to apply for a debt relief order which could help to reduce your debts. You could also consider selling some of your possessions or taking out a loan from family or friends.
Debt consolidation loan: If you live from paycheck to paycheck, a debt consolidation loan might be a great way to become more financially stable.
"Government help" with debt/debt solutions
If you are struggling with your monthly repayments for your debt, there is some help available from the government. Speak to your creditors about the Breathing Space (Debt Respite Scheme) to get protection while you come up with a debt plan.
If you are on a low income or benefits, you may be able to get help with your mortgage interest payments or council tax. You could also apply for a debt relief order which could reduce your debts.
There are LOTS of schemes advertised where they promise to "write off 80% of your debts" through a "government scheme". They are simply advertising an IVA, and the company selling them makes a lot of money out of you. Around 30% of IVAs fail, so it's definitely worth taking advice (and never paying).
Not all debts are included in bankruptcy UK
If you want to have money written off through bankruptcy, you need to be aware that not all previous debts can be included.
Debts that cannot be included (so you will still need to make arrangements for repayments) are:
Student loans
Child maintenance
Criminal fines
Social fund loans
Court orders for injury compensation
Family proceeding payments ordered by the court
Fraudulent debts
Mortgage payments if you don't want to sell the house
TV licence
Any debts you accumulate after going bankrupt
FAQs
How long does the bankruptcy process last?
The bankruptcy process only lasts for around 12 months. After the 12 months are over, you are free again and can have a fresh financial start. The bankruptcy will stay on your credit report for up to 6 years. Some people may still have a bankruptcy restriction order which can restrict finances.
What percentage of bankruptcies are denied in the UK?
Less than 1% of all bankruptcies filed in the UK are rejected, so the possibility of this happening to you is very slim.
However, if you are worried that there is a possibility of this occurring, you can ask your insolvency practitioner or a debt advice charity to make sure that your bankruptcy application won't be rejected.
How many kinds of bankruptcy are there?
There are essentially two types of bankruptcy in the UK; one for individuals and the other for businesses, known as Creditors' Voluntary Liquidation (CVL).
A CVL is when the company's directors decide that it can no longer pay its debts, and they petition for it to be wound up voluntarily. This type of bankruptcy is also sometimes known as a 'wet ink' insolvency because it requires all creditors to agree to the terms set out by the directors.
Once a CVL has been granted, an official receiver is appointed to oversee the process and make sure that the company's assets are sold off in an orderly way. The proceeds from the sale of assets are used to pay off creditors, and any surplus money is distributed among the shareholders.
Conclusion
Bankruptcy is a legal process that can help individuals or businesses get out of debt. However, there are also some drawbacks to filing for bankruptcy. In the UK, some of the pros of bankruptcy include getting rid of most of your debts, stopping creditors from harassing you, and making it easier to get a fresh start financially.
On the other hand, some of the cons of bankruptcy include damaging your credit score, losing certain assets, and having to go through a lengthy and complex process. It might be a good idea to have a basic bank account for you to use for wages and bills.
Ultimately, whether or not bankruptcy is right for you will depend on your personal circumstances. If you have looked at all other debt solutions, but none seem to help, then bankruptcy status might be the best and only viable option for your financial situation.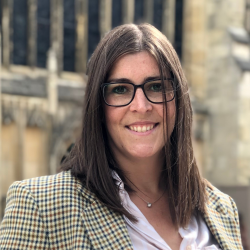 Latest posts by Naomi Willis
(see all)