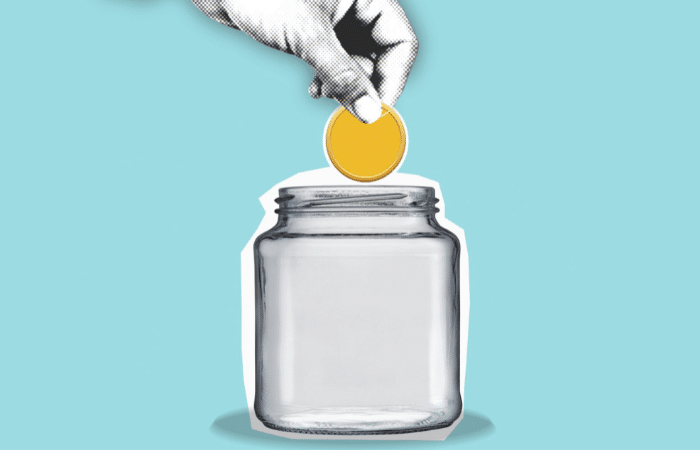 £10 BONUS OFFER: Earn easy cash by watching videos, playing games, and entering surveys.

Get a £10 sign up bonus when you join today.

Join Swagbucks here >>
Ad feature written in collaboration with Chase UK – (Account holders must be 18+ and a UK resident)
What is budgeting?
Budgeting is a way for you to see what happens with your money.
It doesn't have to be a boring job, it won't take forever, and it certainly doesn't need to let you feel constricted with how you live.
In fact, it can be hugely rewarding!
Here's how you can take control of your budget rather than letting your budget control you.
Why is a budget important?
Having a budget gives you a plan of action and can help you to be clear with your priorities for the month.
Plus, it will help you manage your spending so you'll know exactly how much money you can spend on the things that matter, as well as how much you can save for special occasions like holidays.
A carefully planned budget can give you the freedom to live and spend your hard-earned money with some buffer room for unexpected things or funds for a rainy day.
Budgeting tips to help you from quitting
Don't get me wrong, creating a budget can feel like hard work in the first place, but it's taking the next step where some people can fall down.
Trying to live by it can be tough and feel boring – I get it, I've been there.
Instead of getting to the end of writing up your budget and then doing nothing with it, here are some tried and tested real-life tips from members of the Skint Dad Community.
Remember that no two situations are the same, what works for one may not work for you.
Firstly, ahead of all other tips, it's important to remember that everyone is different.
I have a favourite way of managing our budget and love a spreadsheet. Others may prefer to use a pen, paper and calculator, whereas others love an app.
Whatever you do, pick up tips and tricks, but use what works for you.
When writing your budget, round everything up to the nearest pound or more so you always have a little leftover.
Rounding up your budgeted amounts is a great way to give you a buffer.
While the amount you spend on direct debits may not change from month to month, your cash spending and food costs can change all the time.
You have a little extra built in with a buffer, which can help your money go a bit further each month.
Always have a written zero-based budget where you decide at the beginning of the month where your money is going to go.
Zero-based budgeting is a method where you plan for every single penny of the money you have coming in.
This means you have money set aside for your main bills, supermarket shopping, savings, and even have fixed costs for things like clothes shopping.
If you end up spending less in a certain spending category, you roll it over to the next month, or you can add it to your emergency fund.
It will mean you know exactly what happens to your money, and it can prevent you from spending more than you allocated.
One easy way to manage this is by setting up individual accounts for each category.
With Chase, you can set up multiple free accounts and give them unique icons, colours, and names to help take the hassle out of organising your money.
You can leave money in one account for your main direct debits when you get paid.
You can then, move money into spending accounts for your other bills like any variable expenditure such as car costs and fuel, food shopping, pets, birthdays, dentists, opticians, clothes shopping and whatever else you shop for.
What's also great is that you are rewarded with 1% cashback on your eligible everyday debit card spending when you spend from your Chase account.
Ensure cashback is activated in the app and you'll get automatic cashback on your everyday debit card purchases [1] for a whole year (which is a great way to build up a free savings pot).
Get started here with a free Chase account.
Write everything down! I budget the same every month, but each day I write my spends down for that day then tot up what I've spent over the month at the end. It makes you more aware of what you're wasting money on so then I bump up my savings for that month instead.
While you can track card transactions on your banking app, keeping a spending diary can be helpful to see where your cash has been going. With Chase, you can even add notes to individual transactions in the app – very handy if you want to jot down specific details about what you bought for some further insight.
I always find it useful to look back at what I've spent over the last month and be more conscious about how I can avoid overspending.
Every time you go shopping, round the change & put it in a money box or savings account e.g. say you spend £52.50 think of it as £53 & put the 50p away or you could round it to £55 & put £2.50 away.
This has always been one of my favourite ways to put a bit of money aside without realising you're saving.
In a similar way to rounding up your whole budget, as above, this rounds up your spending.
Instead of remembering to go into your account and manually skim your bank account, if you bank with Chase you can simply open a round-up account.
Every time you spend money, your transactions are rounded up to the nearest £1 and deposited into a round-up balance.
This is a really fast way to save money without feeling the pinch.
And to help your round-ups go that bit further, Chase adds 5% AER (4.89% gross) variable interest, paid monthly to help reward you for your good saving habits (T&Cs apply).
Any excess money left the night before payday, I transfer to our savings account – some months, it has been a very good amount and others virtually nothing.
If you've spent less than you realised over the month, moving whatever is leftover aside is a great way to make extra savings.
You can use it towards your emergency fund or another longer-term saving goal.
Chase recently launched a new savings option for their customers which offers 1.5% AER (1.49% gross) variable interest rate paid monthly. The new account allows you to deposit up to £250,000 at any time and you can access your savings as often as you like with no fees or charges, which is great for those unpredictable spends you may need to make.
Don't have a payday treat, instead have an end of month treat.
Times are hard at the moment but if you can, try to factor in a treat. I find it makes life too boring if you don't do anything you enjoy – it doesn't even need to cost a lot of money.
However, instead of giving yourself a treat as soon as you're paid, save it up until the end of the month.
Perhaps you have a big occasion coming up? Create an account specifically for it and personalise it with a unique account name and image to keep you motivated.
This will give you something to look forward to and will help you stop overspending on other things, or the money you've put aside for your treat would have been used up on something else.
Save when you get paid, not after.
However, saving at the end of the month (if you have anything left) is just one thing to try.
It's always good to make savings as part of a regular budgeting amount.
As soon as you are paid, try to put a little money aside straight in to your savings.
Budgeting tip I have used for the last 20 years. Put £1 a week away (you don't miss it). When it comes to Christmas, you have £50ish. That is Christmas dinner sorted and in our case some chocolates and bits.
For me, I always used to struggle to save larger amounts. I wasn't great at sticking to it, and I'd dip into my savings and spend a chunk of it by the end of the month.
Instead of saving larger amounts, going small and steady works wonders too.
Even £1 a week gives you a tidy sum at the end of the year.
Why not try our Skint Dad 1p Saving Challenge to save over £650 in a year.
---
[1] Exceptions apply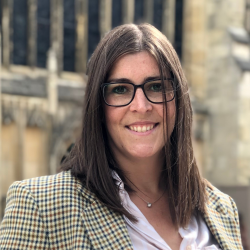 Latest posts by Naomi Willis
(see all)