Whether you're looking for lyrics about managing your money, there are loads of songs about money that talk about cold hard cash.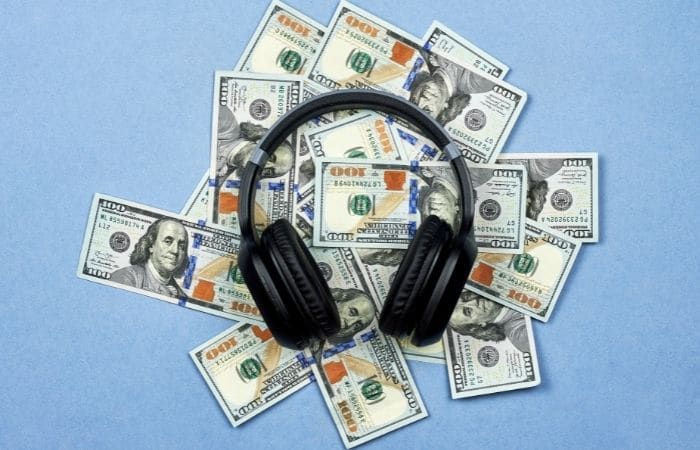 £10 BONUS OFFER: Earn easy cash by watching videos, playing games, and entering surveys.

Get a £10 sign up bonus when you join today.

Join Swagbucks here >>
Score, Benjamins, a ton, a quid, tuppence, notes, green; money comes in all shapes and sizes – and the same comes for music.
From pop to rap and rock to punk, musicians and bands love to sing about what makes the world go around.
These songs will likely inspire you to spend less, strike a chord about how you overspend and resonate about how much month there is at the end of your money.
So get ready to stamp your feet and feel the beat, as here are some of the best songs about money.
Songs about money
In no particular order, here are some of the best songs about money.
Is there a favourite of yours that we've missed?
1. Just Got Paid by Sigala with Ella Eyre, Meghan Trainor ft. French Montana
Know that feeling when money disappears from your bank account far too quickly?
This song, it's more about having fun and spending more money instead of taking care of the bills.
It sounds like a fun song, but deep down, they're skint, and if anyone continues down this path will likely be in deep debt with no savings.
Best lyrics:
I should grow up some day

'Cause I got bills to pay
2. Bills by LunchMoney Lewis
This song feels like a true reflection of working hard but still not having enough money to get by.
Just about managing (or even not at all) truly sucks!
We've been there before, and it's a feeling that I still can't shake sometimes. The lyrics of this song bring back the sense I still have when I'm in the supermarket queue.
Although it's upbeat, it tells of hungry kids, shoes with holes, broken down cars and not having enough cash to shop at the supermarket.
Memorable lyrics:
Behind an old lady in the grocery line

Praying that my card won't get declined

Ah damn, ah damn, ah damn, ah damn
3. Cheap Thrills by Sia
This song proves you don't need to have money to have fun.
Getting ready to go out at the weekend and heading to a club doesn't need to cost anything.
You can have a great time with friends, without touching your bank account.
Best lyrics:
Baby, I don't need dollar bills to have fun tonight
4. Money, Money, Money by ABBA
What a classic song and music video.
This song is about a dream of getting rich (because of getting with a "wealthy man") and then living with a lifestyle of being incredibly rich.
Although they realise finding a man like that might not be possible, it's down to them to make their own fortune.
Best lyrics:
All the things I could do

If I had a little money

It's a rich man's world
5. Bills, Bills, Bills by Destiny's Child
Have you ever known someone who forgets their money on a meetup or just doesn't pay their way? This is an ode to them!
The song is about a woman who makes her own way plus pays for her boyfriend's overspending, and she's had enough of it.
Relationships should be a two-way thing and not one person expecting the other to pay for it all.
Best lyrics:
Now you've been maxing out my card

Gave me bad credit, buyin' me gifts with my own ends
6. Money Can't Buy Happiness by Freddie Mercury
Let's have a little bit of Freddie.
Money Can't Buy Happiness was part of the Solo Collection, released away from Queen.
Whether it is a genuine quote from Freddie or just used in the film starring Rami Malek, I love this quote from the Bohemian Rhapsody film: "They say money can't buy happiness, darlings! But it does allow you to give it away!"
Relevant lyrics:
Money don't give no happiness
7. Money by Pink Floyd
There is a big daydream about wanting a lot of money and spending it big style.
However, there is a realisation in the song that not everyone gets it, and it makes the worst of people out of people (particularly those who should share it).
Best lyrics:
Money, so they say

Is the root of all evil today
8. Money (That's What I Want) by Barrett Strong
It seems Barrett Strong are desperate for a bit of cash in this song.
While it's a very catchy song, I feel it's sad that there is a feeling relationship and anything free in life is second to cash.
Not heard this version before? A lot of people recognise The Beatles cover more than this original.
Best lyrics:
Your lovin' gives me a thrill

But your lovin' don't pay my bills
Want to get rich too? Learn how to make a million pounds.
9. No Money by Galantis
It feels like the songwriter has lent a mate a fair bit of cash in the past and is sick of it.
In this dance track, they've got no money to hand out (although I think they likely do). They are now standing up for themselves and are putting their foot down.
Best lyrics:
Sorry I ain't got no money I'm not trying to be funny

But I left it all at home today
10. Independent Women, Pt. 1 by Destiny's Child
This is the second song about money from Destiny's Child, which I think is potentially a lot down to the shift in how women were dominating from the turn of the century.
The song is about being a strong person who looks after themselves financially. They deal with it themselves if they want anything, and relationships should be a fair split.
It feels like an anthem to all women to celebrate their own freedom and power.
The song was also used on the Charlie's Angels soundtrack.
Best lyrics:
The shoes on my feet, I bought 'em

The clothes I'm wearing, I bought 'em

The rock I'm rocking, I bought it

'Cause I depend on me if I want it
11. Make the Money by Macklemore & Ryan Lewis
I'm guessing Macklemore started to make cash from his chart releases from this point on.
The song is about making money and having stuff, but not really letting any of it go to your head.
Even if you earn a lot more cash, you should stay true to yourself and those around you.
Best lyrics:
Make the money, don't let the money make you
12. Money's Too Tight (To Mention) by Simply Red
Not quite sure how, but this was released some 40 years ago! How has so much time gone?!
Money's Too Tight was Simply Red's first single, thrusting them to international success. However, it's not an original, with the Valentine Brothers first releasing the single in 82.
Although released by an English group the second time around, the song is about economic problems and politics from the 1980s.
Best lyrics:
I went to the bank

To see what they could do

They said son – looks like bad luck

Got-a hold on you
13. She Works Hard For The Money by Donnaa Summer
I get nostalgic listening to this one.
I think this is a song about a waitress (see photo on the video), although many disagree and think it's about a prostitute or stripper.
Maybe leaving it ambiguous was done on purpose to get people talking about the song more?
At any rate, the woman is working hard, in an undervalued job, and needs respect.
Best lyrics:
It's a sacrifice working day to day

For little money, just tips for pay
14. Opportunities (Let's Make Lots of Money) by Pet Shop Boys
This song is about teaming up with someone else to make lots of money.
Using the skills of different people, you can work together to better yourself (and financially with this Pet Shop Boys song).
Best lyrics:
Ask yourself this question

Do you want to be rich?
Maybe this will help > How to make money online – 15 genuine ideas
15. Money by Michael Jackson
The King of Pop was a musical genius, although he suffered from a lot of press attacks and over-attention.
He used many of his albums to draw attention to social, political and personal issues.
This song feels like an attack on those who push to get money above the well being of other people.
Best lyrics:
Are you infected with the same disease of lust, gluttony and greed?

Then watch the ones with the biggest smiles

The idle jabbers

'Cause they're the backstabbers
But this is just a small selection of songs about money that feature cash, the feeling of being skint, and well as wishing to be rich.
Did we miss any of your favourites?
Let us know in the comments below.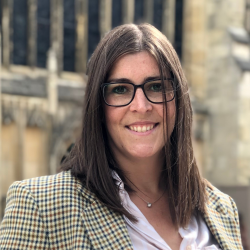 Latest posts by Naomi Willis
(see all)