Here at Skint Dad we're all about saving money in the best way possible, so when I found out that Aviva had launched a campaign to get Britain saving smarter, I had to know more.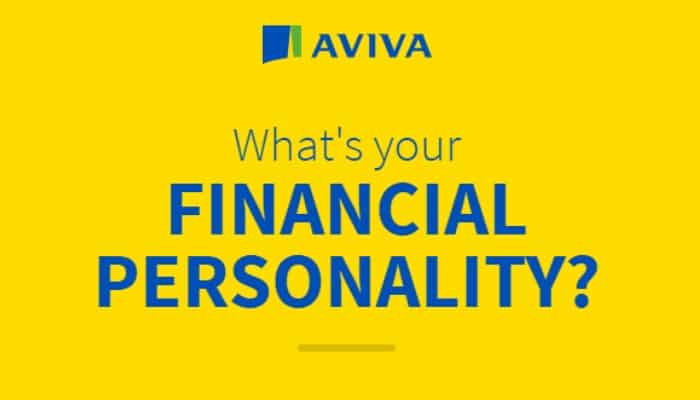 £10 BONUS OFFER: Earn easy cash by watching videos, playing games, and entering surveys.

Get a £10 sign up bonus when you join today.

Join Swagbucks here >>
The thing is (and this kinda goes for me as well on occasions) as a nation we're more prone to spending money than sticking it the bank.
But can you blame us? With the introduction of new tech such as Apple pay and contactless cards, it's never been easier to swipe and shop your way to an empty bank account.
With this in mind, Aviva have launched their campaign along with a clever financial personality tool which will, through a series of questions, help you to really dig deep and find out what type of saver (or spender) you are. It also assigns you a superhero based on the results which for me was enough motivation in itself to play around with it.
So I've used the tool, answered all the questions and got my results. Carry on reading to find out how I got on and how you can find out your financial personality.
What's your financial personality?
When you first launch the tool it asks some basic things such as your age, gender and location.
After this it then proceeds to ask you a range of questions which will start to build up a picture of your financial personality. For instance, it asks if you find it difficult or easy to save; or perhaps it's both depending on the situation.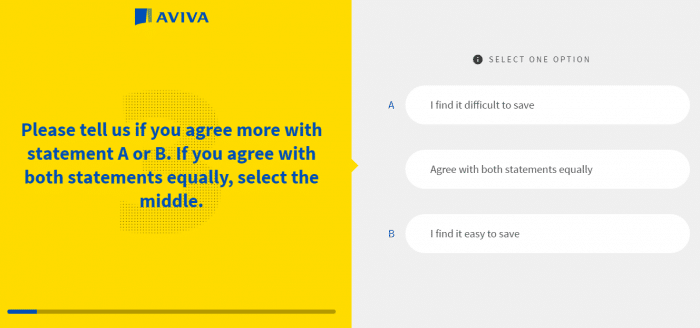 Some questions are easier to answer than others (well they were for me) such as are you a carefree or thrifty spender? And does technology help you organise your everyday life.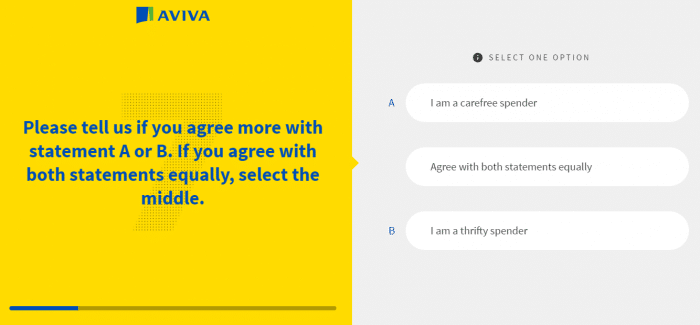 And then there are some questions which perhaps need a little more thought like asking if you are better or worse at saving than your friends, or would you describe yourself as an introvert or extrovert. This was a little tough as if you ask my wife she would say I'm an extrovert but I would disagree…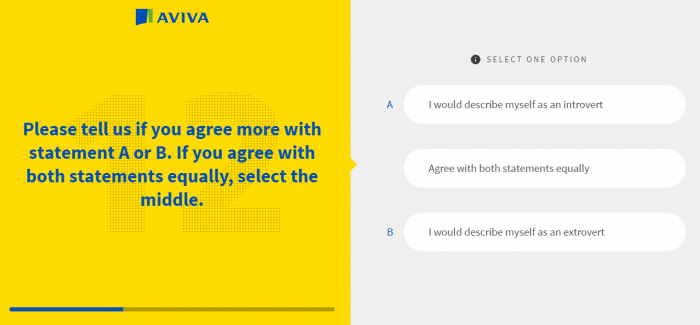 All in all the questions where reasonably straightforward and it took me just over five minutes to complete.
The results!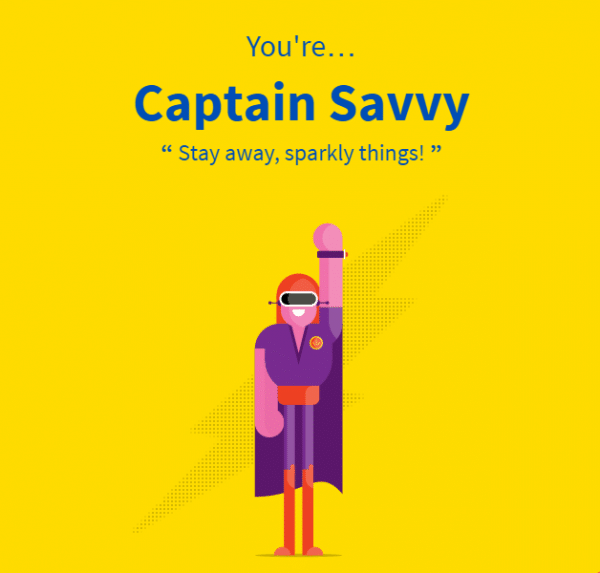 As you can probably guess, I was more than happy with my superhero. As someone who looks for value in everything I do; being labelled as Captain Savvy reaffirms how I go about in my day to day life.
The results suggested that I possessed a talent for financial foresight and I was good at planning but it did mention that I had a slight weakness for self-indulgence.
When I first read this I dismissed it but if I'm really honest with you guys, I can be a bit self-indulgent on occasions. I do occasionally have one too many biscuits, and I will lay in bed on a Saturday (if I can get away with it) for an extra 30 minutes, even though I should be up doing other things.
I suppose what I'm trying to say is that if you answer all the questions to the best of your ability, the results are pretty spot on.
Lastly (as I'm now a financial superhero) it gave me a mission not to make any frivolous purchases until I have put away my savings for the month. I reckon as I'm now Captain Savvy this is definitely a mission for me.

Over to you
If you are wondering whether you're a Captain Savvy, the Oracle, or even the Enlightened one; head over and take the quiz yourself.
Once you get your results come back and let me know how you got on and what your superpower is in the comments below.
Take the Aviva financial personality quiz here.
Written in collaboration with Aviva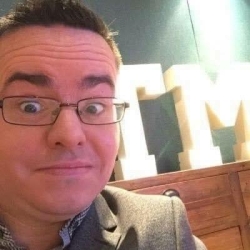 Latest posts by Ricky Willis
(see all)