Petrol costs are really expensive but, even if we can't lower the price of a barrel, there are loads of things we can do to cut down on fuel consumption to save money.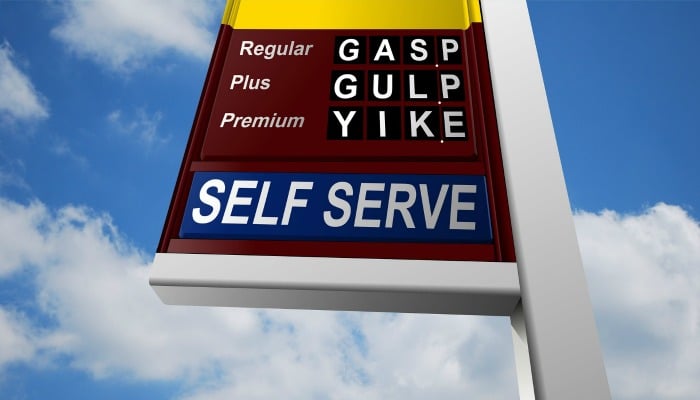 £10 BONUS OFFER: Earn easy cash by watching videos, playing games, and entering surveys.

Get a £10 sign up bonus when you join today.

Join Swagbucks here >>
Fuel costs in the UK have always been a contentious issue, especially around budget time when the rise in fuel duty is normally announced.
And it's because of fuel costs that in 2013 we took the decision to get rid of our car because it frankly just became a cost we could live with.
My wife doesn't drive and with me travelling to London on the train each day for work back then, the car was only really used at the weekends and the odd weekday evening.
We would use it to head to the supermarket for the weekly shop, take the children to and from any afterschool activities, and then at the weekend we would use it for family days out. I'm not going to deny that having a car for these things was useful, but for us having more money for bills and debt was a priority.
That was then and although we have easily coped without the car for over three years (and saved a load of money in the process), the situation has changed as our daughters start new schools in September meaning a car is going to be a necessity in the coming months.
The rise in petrol costs
With petrol being a big expense (and getting more and more expensive year after year) I'm going to do everything in my power to keep costs to a minimum when we get a car. I've already done some research and come up with a few money saving tips which I will share with you.
First though I want to take you back in time to 1945….
If you think we've got it tough then spare a thought for our grandparents. The cost of petrol in 1945 would have been 140% more expensive than today's petrol prices when taking inflation into account.
To show that in real terms, Co-op Insurance have created a nifty interactive tool which allows you to calculate how long and much money a car journey would have been in 1945. I've had a play around with it and I think it's pretty neat.
I live in Tunbridge Wells and we regularly travel down to Southampton. Using the time travel tool I can see that my journey is actually 7 miles longer today than it was in 1945, but costs £16.94 less in fuel!
Check out some of your regular journeys on the time travel tool here and let me know how much your trip would cost in 1945 compared to today.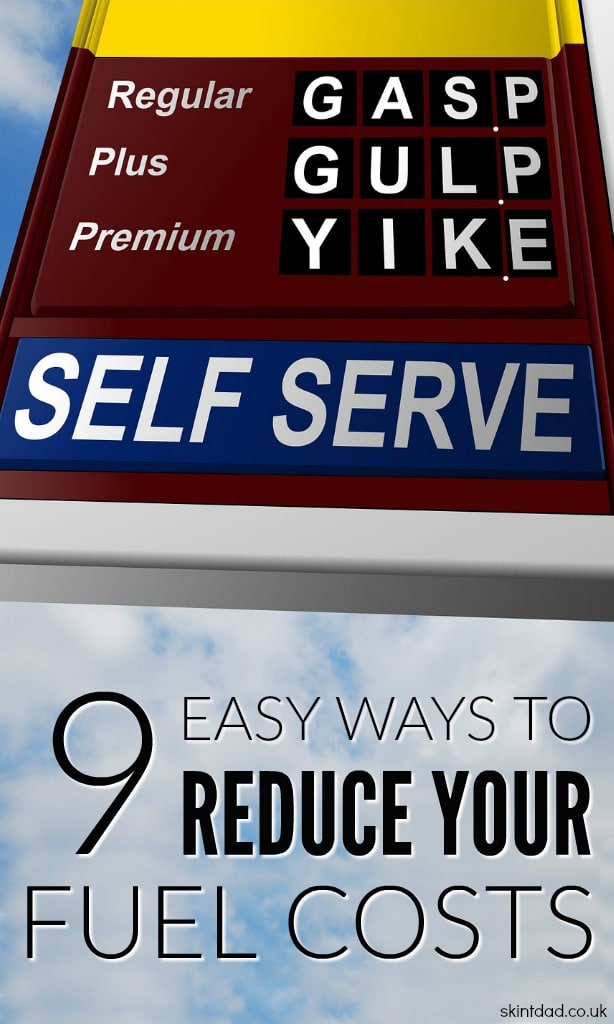 Save on fuel with these tips
Want to cut down on how much you spend? Of course, you do!
Check your tyres

You need to check your tyres regularly to make sure that they are at the right pressure. If you look inside the driver's door, the details for the pressure are usually printed there so you don't need to remember. You can cut your fuel consumption by 2% with the right pressure.

Slow down

Driving at 80mph uses 10% more fuel than if you dropped to 70mph. So not only will you be saving fuel, you'll be putting less fumes into the environment.

Turn off the air con

If you're planning a trip around town, turn your air con off as it adds up to 7% more to your food costs. If you're hot, open the sun roof or wind the windows down for air.

Look for lower prices

Don't just go to the first petrol station you find. Use a tool like Petrol Prices to find the cheapest fuel in your local area and then plan around it.

Ditch the car

Some trips may work out cheaper if you use public transport. Booking a train far enough in advance can slash costs, or you can find offers for cheap coach tickets for £1!

Service

You want to get your car serviced regularly. It's probably worth having a full service annually but there are a number of things you can do to make sure everything is in order in between. Coolant, oil changes, bulbs and windscreen wipers are things that can be managed by yourself quite easily and you could always follow a YouTube video if you're unsure.

Roof racks

Lose some weight on your car by removing a roof rack if you have one.

Declutter

In the same way as getting rid of your roof rack, have a clear out inside the car as well. Remove unnecessary items from the glove box and boot and store them elsewhere.

Car share

Have you ever wondered where your neighbours travel every day? Maybe they are going in the same direction as you so why bother taking two cars? Instead, split the costs and share the journey. Use a car share site like BlaBlaCar to find others with a similar journey.
So while you can't control the price you pay for petrol, with some small adjustments you will be well on your way to making some good savings on your fuel costs.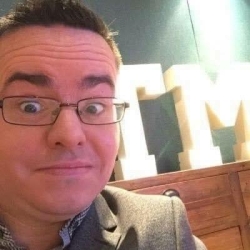 Latest posts by Ricky Willis
(see all)