Wilko Pick and Mix is on sale at half price in their latest offer meaning you (or your kid) can get a cup full of sweets for just £1.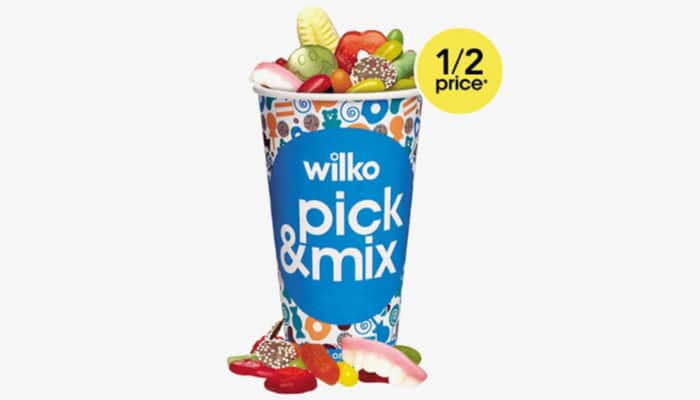 Pick and Mix always makes me think back to the days of Woolies.
But I never got the treat very often as you had to fill a bag and you'd never know how much it was until you got to the checkout, and it was always ex-pen-sive.
It's different with Wilko though, as you can choose a cup and stuff it with as many sweets as you can – as long as the lid still fits on top.
On top of being able to budget easily by paying by the cup, it's even better when Wilko run an offer to get pick and mix for half price.
> See all offers and deals at Wilko
Wilko half price pick and mix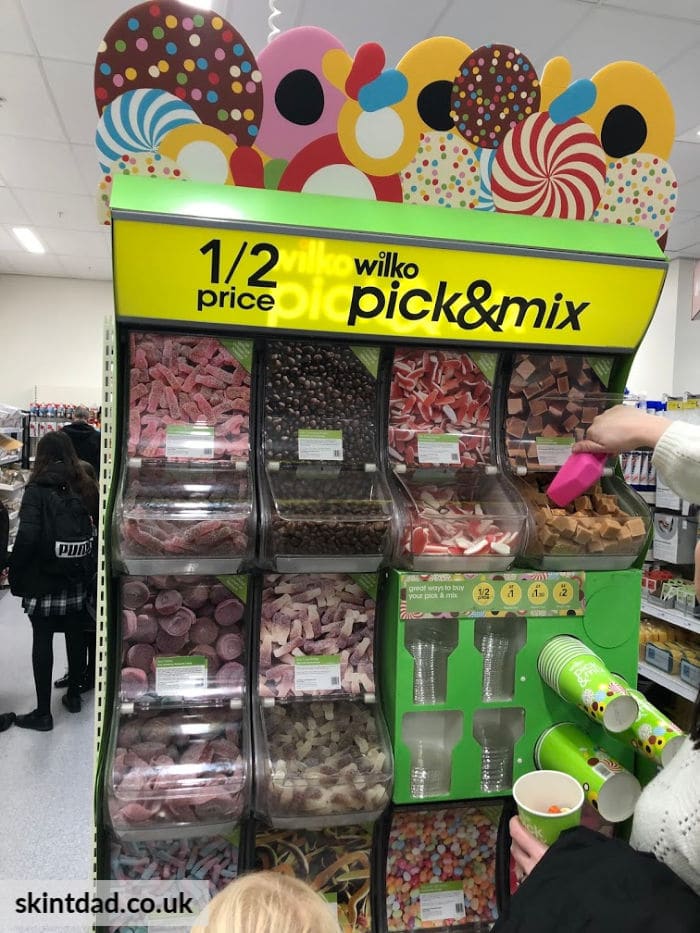 Right now, you're able to get reduced price pick and mix at Wilko.
Simply pick a cup in the size you want, fill it up with various sweets using the scoop, pop a lid on it and pay.
With the half price sale, Wilko Pick N Mix prices are now:
Regular cup £1 (was £2)
Medium cup £1.50 (was £3)
Large cup £2 (was £4)
We understand that the half price deal is running from 13 February 2020 until 23 February 2020.
The offer runs usually run over half term breaks and school holidays.
This means the prices in stores across England, Wales and Scotland may be different.
Find your closest Wilko store here.
:: Come and join thousands of other savvy shoppers in the Reduce Your Supermarket Spend Facebook community to find out tips and tricks to save money on your food shop.