It might appear to be the perfect job to do around the school run and in front of the TV, but are leaflet packing jobs from home as good as they sound?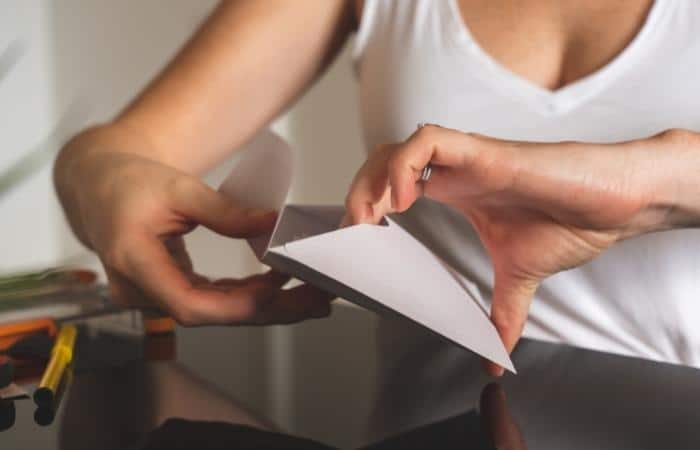 £10 BONUS OFFER: Earn easy cash by watching videos, playing games, and entering surveys.

Get a £10 sign up bonus when you join today.

Join Swagbucks here >>
Have you spotted a job online that lets you make extra money packing envelopes at home?
Is the pay higher than you expect?
Does it seem too good to be true?
That's because it is!
Packing work from home jobs are quickly becoming one of the biggest scamming ventures online as a way to make money from unwitting people.
Dive in below to see how a leaflet packing scam works and how you can avoid losing cash when applying for home employment!
Are leaflet packing jobs a scam?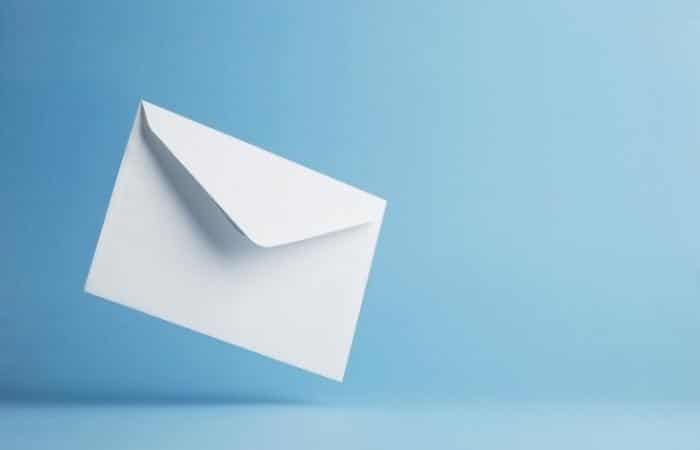 One of the biggest questions asked when it comes to stuffing envelopes at home for cash is whether or not these types of jobs are a scam.
Sadly, it does seem that almost any leaflet packing job found on the internet is a scam of some sort.
Some of the worst leaflet packing scams will take your money leaving you lost and out of pocket.
But thankfully, in recent years, it's become far easier to determine whether or not a job advertised online is a scam or not.
When you next see a home packing job that seems too good to be true, that's probably because it is.
How envelope stuffing jobs take your money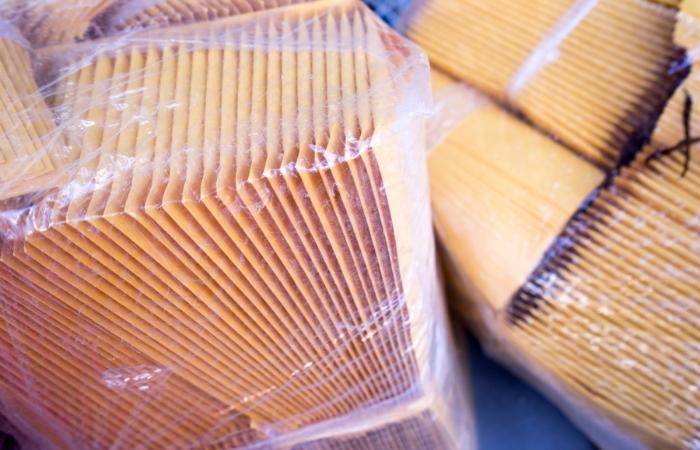 You pay a signing up fee
Easily one of the most common attempts made by online scammers to take your money is to ask for an initial signing up fee.
They will usually make promises that you can double your initial fee, or that you will have access to premium jobs by paying a fee – but this is always a scam!
No genuine home job will expect you to pay a signing up fee.
If a job site asks for any form of payment, then it's best to close the window and ignore the site in the future.
This is especially true if they ask for your payment details via email.
Your first shift is deemed "unacceptable"
Another common trick that online scam sites will use to take your money is by claiming your first shift is "unacceptable" or "invalid".
They will go on to say that they can't pay you for the work you've done as everything you have done is incorrect.
This is seldom true and is just another way that scammers will try to take advantage of people seeking home packing jobs.
You never hear back from the company
A classic method used by scammers is to ask you to complete a task for them, packing leaflets in this case, and then never speaking to you again.
This way they get the advantage of a free worker without any consequences.
If you are asked by someone online to finish a job for cash and then they suddenly stop replying or go cold, this is usually a sign that it's a scam.
Sadly, this is incredibly hard to spot until you've started to do work for them.
You will ideally want to avoid this happening to you any time in the future, so keep an eye out for unsecured websites and job descriptions that offer far more pay than you would expect.
What about card packing jobs?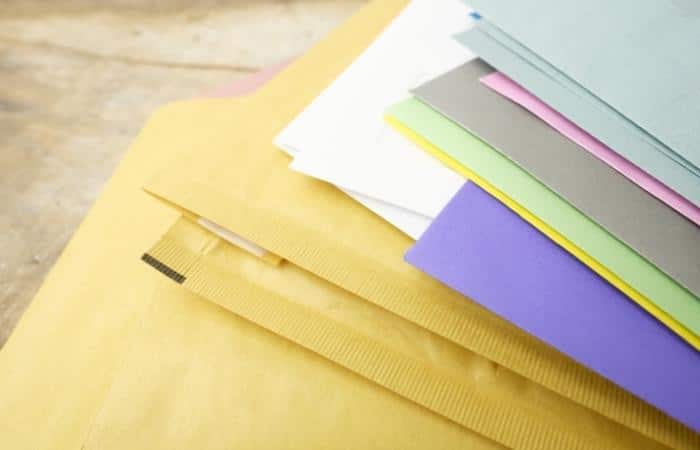 The same warnings regarding envelope stuffing jobs will also apply to most card packing jobs you find online too.
Both stuffing envelopes and card packing jobs offered will almost surely be a scam to either steal your private information or even credit card details if they ask for a signing up fee. 
You can generally tell whether or not a work-at-home job is legit from their website design.
If it gives you a bad vibe or is unsecured then you should close the tab as soon as possible.
Are "free leaflet packing start-up kits" legit?
In almost all cases, any starter set that dubs itself a 'Free Leaflet Packing Start-up Kit' will be a scam.
Most of the time a 'Free Start-up Kit' will just be an attempt for malicious users to collect your data and potentially sell it on to hackers!
You should also never pay any money to apply for any work-from-home jobs, especially if it's on a website you don't trust and have never used.
It isn't rare to find a wide range of false work from home jobs asking for an initial start-up fee!
Are home packing jobs ever worth pursuing?
In general, we would say it is never worth looking for a home packing job.
What might seem like easy money and a way to make some extra cash on the side can quickly leave you out of pocket and a victim of online fraud.
There are thousands of genuine work from home jobs out there that are legitimate, but they may take some time to get into.
If you are looking to work from home in the future, then take your time to research what is available and find something that works for you!
Signs that a job role is a scam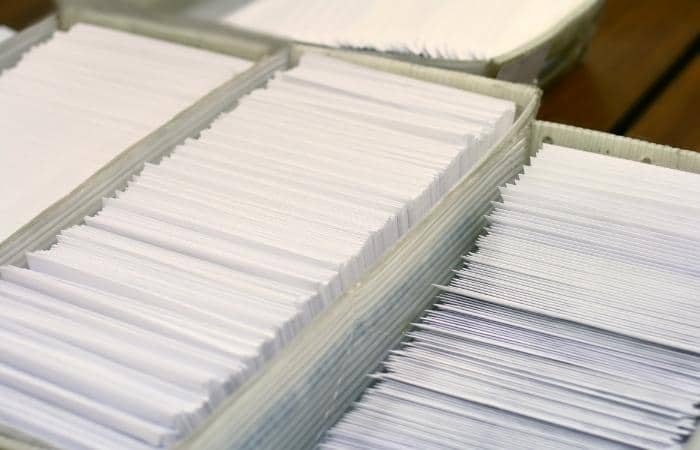 Spotting a scam can be hard, especially if you aren't familiar with what to look out for.
But don't worry, we've got you covered.
Here are a few of the telltale signs that a job description for packing work from home jobs you've spotted online is looking to take your cash! 
Unsecured website
One of the biggest signs that a job role is a scam is if it's posted on an unsecured website.
Most legitimate websites will be secured so if you get a bad vibe from the site you find the job on, then it's probably best to follow your gut.
An easy way to check if a site is secured is to check its web address.
If it's unsecured it will use HTTP instead of HTTPS.
Be on the lookout for unsecured sites as they are more often than not a scam!
Harmful site warning
Depending on your antivirus you may be hit with a harmful site warning when visiting dangerous sites.
If you are greeted by one of these warnings, then any leaflet stuffing jobs you find on there are extremely likely to be a scam.
On top of this, harmful sites are also best avoided at all times anyway.
You don't want to get a nasty virus on your computer just from clicking on a dodgy website!
Unrealistic pay
Unrealistic pay is often associated with false jobs or online scams.
If a leaflet packing job offers you a competitive salary, we highly recommend you begin to question whether or not it is a legitimate offer. Especially when you weigh up the sheer volume must these companies expect you to work each week.
Most easy-to-do online jobs, such as survey completion, will offer fairly low pay and can take a long time before it's worth it.
Always be wary if someone promises you more pay than you would typically expect from such a job!
Too good to be true
As the saying goes, if it's too good to be true, then it's usually a scam.
Much the same way as any packing work from home jobs stuffing envelopes.
If the job description mentions incredible pay and sounds extremely easy, then it is extremely likely to be fake.
How to report a packing home jobs scam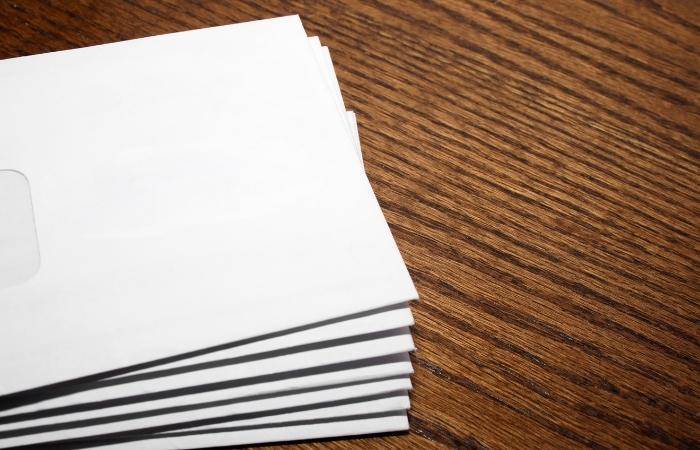 So what do you do if you do spot a home packing scam online?
We would highly recommend you report it to the Citizens Advice Consumer service, or even better, get in touch with the Action Fraud.
Reports made to the Action Fraud will be passed directly on to the National Fraud Intelligence Bureau.
These services are designed to help protect consumers' rights and shut down any fraud found via online services.
By reporting any packing from home jobs online that appear to be scams, you are helping someone avoid a nasty surprise!
FAQs
Is there any real leaflet packing jobs?
Finding a real leaflet packing job that pays is extremely unlikely. In fact, I would go as far as to say that there aren't any real leaflet packing jobs out there. Always take any envelope-filling job with a pinch of salt and never pay a signing up fee! 
How can I actually make money from home?
There is a range of ways to make money online and from home by setting up your own freelance copywriting business to completing surveys online. If you aren't sure about a specific job, then do some research and check its validity. 

As long as you only use trusted sites and you take your time to research a role, you should be able to find a work-at-home job that suits your needs! 
Can I make a full-time wage at home?
You can make a full-time wage in the comfort of your own home, but not from leaflet packing jobs. There is a range of full-time at-home jobs such as freelance programming or graphic design, but these will generally require experience in the industry. 

Most at-home jobs that offer a full-time wage will either be through an official company or will require you to set up your own freelancing business!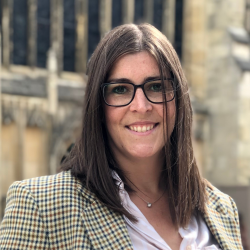 Latest posts by Naomi Willis
(see all)