From food shopping to getting something a bit bigger for the family or home, spending money is an unfortunate side effect of shopping. Retailers make their money out of us, and they make it well.
We all need to be smart about why and the way in which we shop.
Next time you need to do some shopping, either in a store or online, think about these 17 tips to make you a smart shopper.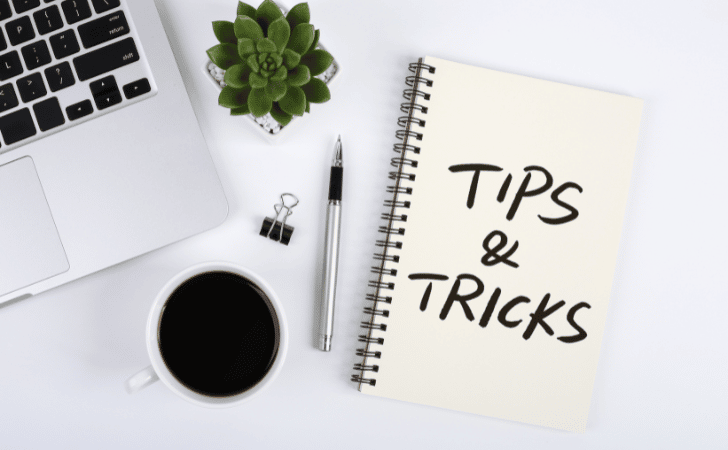 £10 BONUS OFFER: Earn easy cash by watching videos, playing games, and entering surveys.

Get a £10 sign up bonus when you join today.

Join Swagbucks here >>
1. Think about it
Plan ahead. Draw up some pro and cons of buying the item – think about the 4Ws. Why do you need it? Where will you put it? What will you use it for? Who will use it? If you can't give strong answers to these questions you may not actually need the item, you may just want it.
Once you have decided, wait a week and plan the day to go shopping. Don't just go on a whim as this can lead to impulse purchases.
2. Cash not card
When you are in a shop and you see that item you have wanted for ages it is easy to pull out the credit card and enter push four little buttons. On the other hand, if you are using cold hard cash to purchase the item it can be a much more unpleasant experience handing over that folded paper, and seeing your wallet getting thinner.
3. Best price?
For regular bought items like food, keep an eye on what the price is from store to store as this can fluctuate quite a bit with promotions etc. Write down the prices in a notepad so you can compare.
For less frequently bought items make sure you use a price comparison site. Remember though, the cheapest item may have extra charges, such as delivery, so take this into consideration as well. Even better, once you know what you want, give the local stores a call, you never know what promotions they may have running.
4. Avoid the end
Shops put BOGOFs and special offer items on the ends of isles to draw your attention and make you buy on impulse. It looks like a good offer but, you can normally find a better offer if you hunt down the isle instead.
5. Smaller basket = smaller spend
Don't use a trolley in the supermarket. Yes, it's easier but it's easy to fill it. Use a basket and when you struggle to carry it, you are done. This will make sure that you are only buying things you need instead of slipping in that tub of Haagen Dazs ice cream that you know you don't really need.
6. Stick to a list
We have all done it. Entering the store you know exactly what you need but after 20 minutes you look into your basket and there are a lot of extra items you just had to have. If you write a list and stick to it you will save money on those impulse buys.
7. Eat first
Remember a time when you forgot your lunch at work? You go to the cafe and buy the nicest looking thing, which can be the most expensive. Don't shop on an empty stomach as you'll end up buying more.
8. Buy nothing
A lot of the time, especially when sales are on, it is easy to buy this and buy that just because the price is discounted. What I am suggesting is don't buy it at all.
If you didn't need it yesterday, and you don't really need it for tomorrow, then do you really need to buy it today?
9. Resist the salesperson
When you are thinking about a buying an item and you are in the store trying to weight up your options beware of the salesperson. These people are trained to extract money out of you, remember that. By all means ask them questions but don't let them bully you into buying it there and then. Go for a walk and think about it, allow a good 30 minutes before you make a decision.
10. Negotiate
So you have decided what item you want. You have found the best price and you are ready to pay for it. Well don't! Always ask for a discount wherever you are or whatever you are buying, what is the worst that can happen? Additionally, if you cannot get anymore money off then try to get something for free. Could be batteries if it's a electronic toy, or a case for a mobile phone?
11. Loyalty
Whether you are at the supermarket buying the weekly shop or on the high street buying toiletries, in a lot of stores you can pick a loyalty card which will accumulate points/cash with every purchase. What we do is save up all the points throughout the year and when Christmas comes will have a nice amount to ease the spending.
12. Be social
Most well known brands have a presence on social media. Follow them and look out for special promotions they may mention. Even better, send them a message telling them how much you love their products and you may get a discount code in return.
13. Timing
For food shopping try and leave this until later in the day or near the end of the week. By doing this you are more than likely to come across items that have been reduced. Don't disregard items that are near their sell-by-date because you can either freeze these items straight away or batch cook meals and freeze them instead.
14. Vouchers
Using money off vouchers can mean big savings if done correctly. You can normally find them online, printed inside an in-store magazine, newspapers or they are sent to you through the post if you are signed up. Make sure you read the fine print as vouchers vary for different products.
15. Don't dawdle
As you have planned so well, and made a list, you can set yourself a deadline to get the shopping done. Once the time is up, stop shopping and go home. It is so easy to head to the shops and meander for the day, which could inevitably lead to looking in other shops and buying things you didn't anticipate.
16. Don't touch
There have been so many studies into the habits and natures of shoppers. Research has actually shown that if you touch the item you are more likely to actually buy it, as you feel that you own it already. Don't touch!
17. Don't go
As a last ditch attempt to be a savvy shopper, my advice is to not be a shopper at all. If you don't go to the shops you don't know what there is to buy. You will have no idea of the latest trends in the fashion shops, or know how thin the latest model TV is. It depends how extreme you want to be….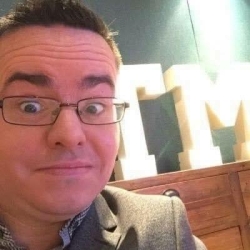 Latest posts by Ricky Willis
(see all)