The 1918 Representation of the People Act 50p marks a change to equality in voting. Here's how rare the coin is and how much it's worth.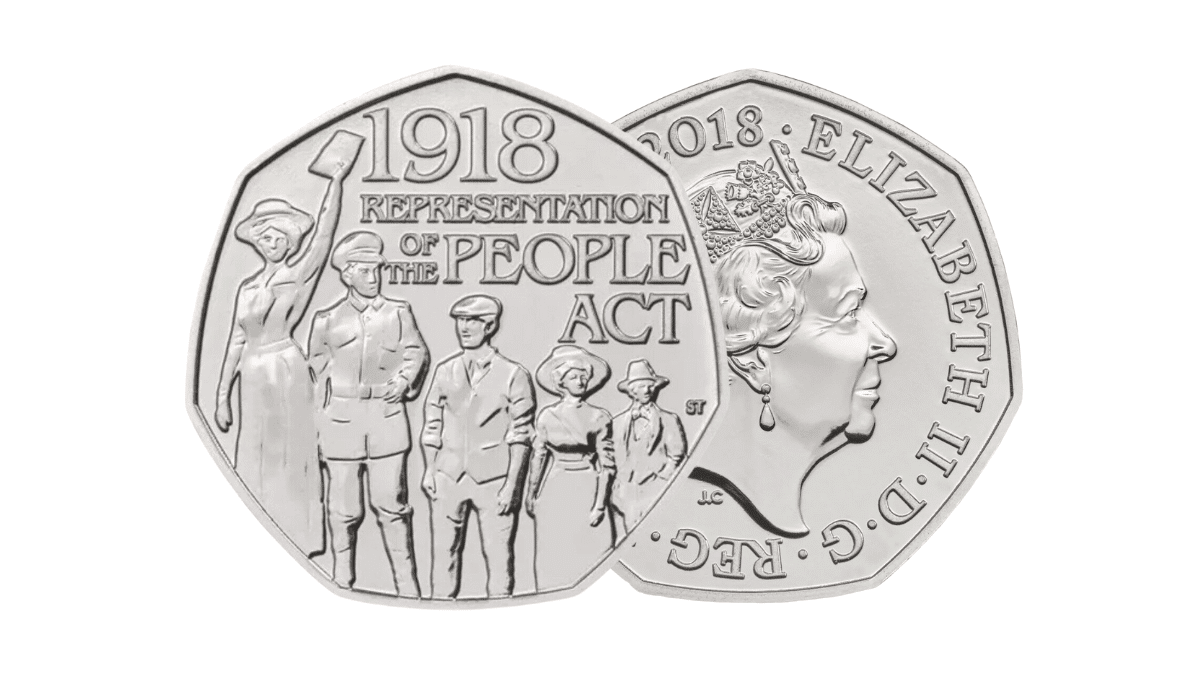 £10 BONUS OFFER: Earn easy cash by watching videos, playing games, and entering surveys.

Get a £10 sign up bonus when you join today.

Join Swagbucks here >>
If you have a change jar at home, you might want to start looking for rare 50p coins. Why? Because the Royal Mint regularly issues commemorative coins that range in rarity – and value.
If you are lucky enough to find a rare coin, you might be able to sell it for considerably more than its specified denomination.
To help you understand the value of your coins, we have a wealth of information about the rarest and most valuable 50ps in existence.
This article will tell you everything you need to know about the 1918 50p and its worth.
1918 50p overview
The 1918 50p is a commemorative coin marking the centenary of the Representation of the People Act of 1918.
This act extended voting rights and allowed women over the age of 30 the right to vote, provided they met minimum property qualifications, as well as men over 21 and servicemen over 19.
While it may seem surprising to think of a time when such limits were imposed upon society, the Representation of the People Act marked a landmark step that paved the way for equal representation.
The 50p coin was designed by Stephen Taylor and depicts a woman triumphantly raising her voting card in the air. Other men and women stand behind her and the words, "1918 Representation of the People Act," are inscribed on the coin.
The reverse features a portrait of Queen Elizabeth II, created by Jody Clark.
Because 9,000,000 1918 coins were struck by the Royal Mint for circulation, this is neither a rare nor valuable coin.
However, it does reference a momentous change in Britain due to First World War soldiers returning home and not being able to vote before the passing of the Act, and holds sentimental value for many coin collectors
Some online auction sites report sales of up to £50, while some newspapers have claimed that a 1918 Representation of the People Act 50p sold for £10,999 on eBay.
The circulation of this coin makes this highly unlikely. It is lower than many 50p designs, but nowhere near low enough to command such a high price. It is still worth keeping, though, both for sentimental reasons and the fact that its value may increase over time.
Circulation
The Representation of the People Act 1918 50p coin had a high mintage circulation of 9,000,000, meaning it is not rare.
However, there are some benefits to this, as it is more likely you may come across one of the coins in circulation, which is great if you are missing it from your collection.
Estimated worth
The estimated worth of the Representation of the People Act 1918 50p coin is around £1.23. The low value is due to a high mintage circulation.
The value of an individual 1918 50p coin may vary depending on its condition. The coin price market will also fluctuate over time.
Coin specifications
Year of release
2018
Designer
Stephen Taylor
Size
27.5mm in diameter
Weight
8g
Material
Cupro-nickel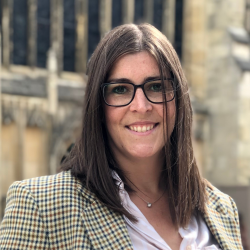 Latest posts by Naomi Willis
(see all)