To cut down on single-use plastic waste, Aldi is trialling reusable bags for loose fruit and vegetables in selected stores.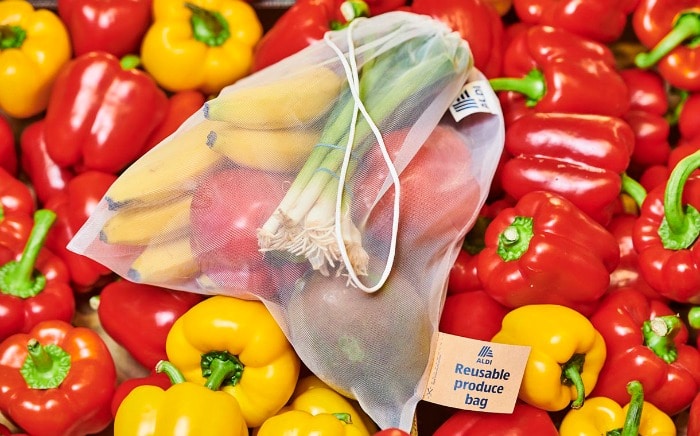 £10 BONUS OFFER: Earn easy cash by watching videos, playing games, and entering surveys.

Get a £10 sign up bonus when you join today.

Join Swagbucks here >>
Unless you've been hiding under a rock, you'll be aware how much of an issue plastic waste is having to the environment.
Supermarkets are doing their bit to cut down on plastic, as a huge amount ends up in our houses are brought home from there.
Each of the supermarkets are making pledges to cut down on plastic and packaging on their products, and Aldi is the latest supermarket to make a visible sign that things are changing.
Aldi reusable bags for loose fruit and veg
From the end of November 2019, all 250 stores in Scotland, the North of England and the Midlands will have reusable drawstring bags on offer.
The reusable bag will replace the free single-use plastic bags.
But the new reusable bags for the veg are no longer free. Aldi will be charging 25p for each one sold.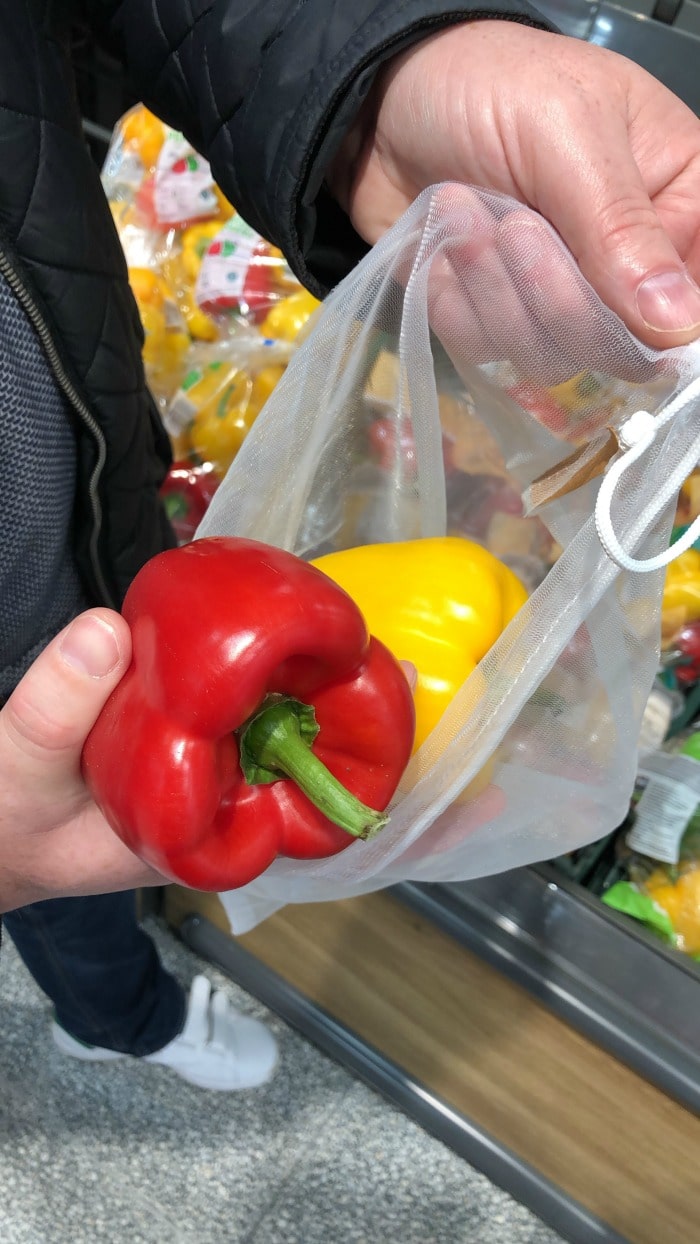 The bags are made of recycled plastic, can be washed, and used again and again, so you're going to get value out of it.
However, the bags work out more expensive than the other ones they sell.
Instead of getting a reusable drawstring bag for 25p, their compostable carrier bags are just 5p or get a bag for life for 9p – and they store your fruit and veg too.
While this is just a trial at the moment, Aldi believes that 113 tonnes of single-use plastic will stop being used if this is rolled out nationally.
Fritz Walleczek, managing director of corporate responsibility of Aldi, said: "We are committed to cutting the amount of plastic that Aldi and our customers use, particularly excess or single-use plastic like produce bags.
"We are hopeful that our customers in Scotland will embrace these new reusable produce bags whenever they're buying loose fruit and veg and, together, we will be able to take more than 100 tonnes of plastic a year out of circulation."
Reduce plastic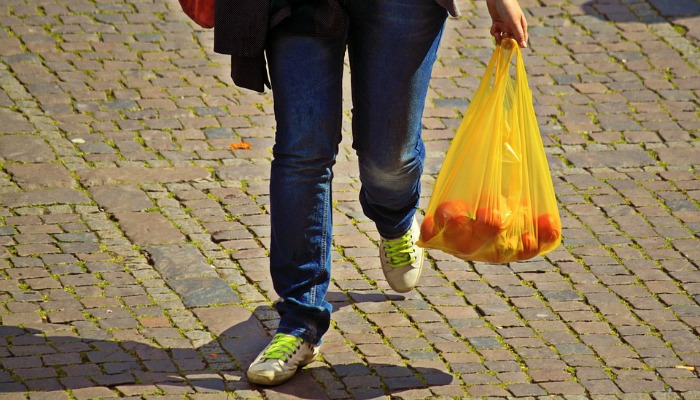 We have to pay for plastic bags at the supermarket, and Morrisons is even charging for paper bags.
So, will paying for another bit of plastic when we get loose fruit and veg make a difference?
Well, over a year, the extra costs may well make a dent in your budget.
The odd 25p here and there isn't much, but if you forget to take your bags, then you'll have to pay extra.
Of course, you could just not use any bags at all. We don't, and it makes no difference to the loose fruit and veg we buy.
If we're getting bananas they're bunched together, so why put them in a bag. When we're getting a few florets of broccoli, we put them next to each other at the checkout so they can be weighed at the same time. It's not really a hassle.
Alternatively, you could look to pick reusable bags up from online retailers, although it doesn't work out that much cheaper overall.
Aldi isn't the first supermarket to introduce reusable bags for loose fruit and veg.
Sainsbury's were the first supermarket to introduce a reusable bag in September 2019 in a bid to cut down on their plastic use, but theirs cost 30p each.
Plastic pledge
Aldi has made 10 Plastic and Packaging Pledges to reduce the amount of packaging they use.
By 2025 they want to have 100% recyclable, reusable or compostable packaging across all products, reduce packaging by 50%, and aims for 50% of its packaging to be made from recycled material.
Their 10th pledge is that they support, in principle, look into setting up a Deposit Return Scheme for plastic bottles.
This is something already being offered in Sainsbury's, Tesco, Iceland and Boots.
:: Come and join thousands of other savvy shoppers in the Reduce Your Supermarket Spend Facebook community to find out tips and tricks to save money on your food shop.
Enjoy this post? Why not also sign up to receive our newsletter.
We send out all the best money saving news and tips from the site and as an added
bonus you'll get an exclusive £16 cashback from Quidco (new members only)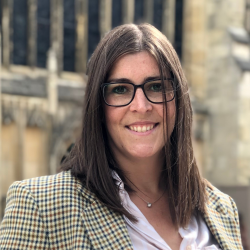 Latest posts by Naomi Willis
(see all)