Although the idea of retirement feels like such a long way off, it'll unfortunately be here much quicker than I am ready to let on.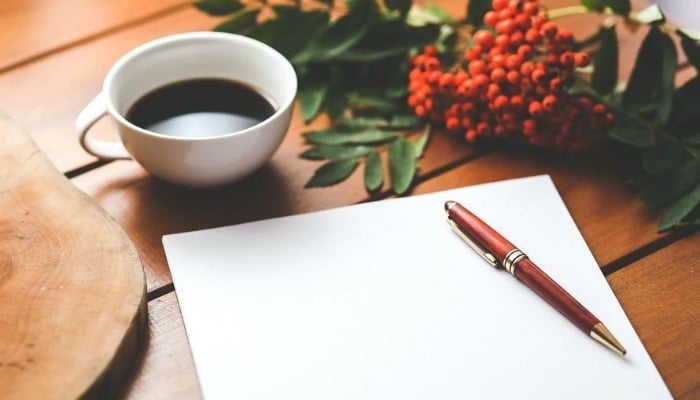 £10 BONUS OFFER: Earn easy cash by watching videos, playing games, and entering surveys.

Get a £10 sign up bonus when you join today.

Join Swagbucks here >>
When I got my first job, my employer asked if I wanted to join the pension scheme.
Ha! An 18-year-old getting a pension? Why on earth would I do that?!
As a kid, which I really was at 18, the thought of retirement didn't even cross my mind. I was all for earning some quick cash to have fun with. I was invincible, young and would never get old.
While I wouldn't say that I'm old today (although my kids would), I am a lot more conscious that time creeps up faster than ever and I need to prepare for the fact that I don't really want to work forever.
Shape my Future
Aviva have launched the Shape my Future tool to get Britain thinking about the kind of futures that we want.
For instance, if I want to continue living the life I have now, will I be able to afford it when it comes to retiring?
Will you be able to?
As private renters, we don't have the luxury of being able to live mortgage free when we get into our 70s which does worry me somewhat. We will need to make sure we have enough continuing income to be able to afford to have a roof over our heads, unless the kids promise to take us in.
The thing is, there's no point daydreaming about the potentials; we really need to make an effort for retirement today so that we can be ready for the future.
How much money will we actually need to retire?
Things won't stay as they are today; prices are going to go up. It's inevitable as they do, year in, year out.
Milk, bread, cheese – everything we buy from a supermarket will be more expensive. As will our household bills and transport.
So, rather than just playing guess work, I've had a go using the Shape my Future tool to see what our life may look like in a few years from now.
To use the tool, you need to enter some information about yourself.
You need to tell it some things about you, like your age, gender, salary, pension contributions and current pension pot.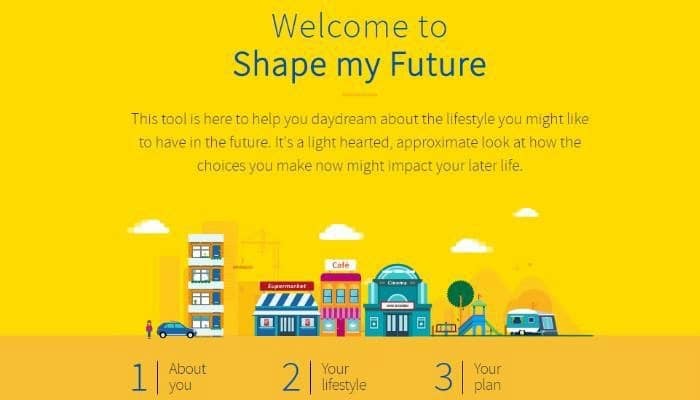 It then tells you your expected income when it comes to retiring.
The Aviva Shape my Future tool uses simple inputs to give a basic idea of retirement income. Details of assumptions are available at Aviva.co.uk
However, it doesn't stop there.
Rather than just suggesting how much you'll have a week to live on, it goes on to estimate how much your lifestyle will cost when you're planning to retire. Perhaps you want to eat out every night, travel the world or start a new hobby. Or maybe you just want to kick back, spend quiet time with family and do a spot of home improvements.
Now is the time to add the kind of lifestyle you want.
What my future looks like
For me, the future doesn't look too rosy.
Although I started a pension some time back, there isn't a lot in it. I don't actively add to a pension at the moment so, right now, I will be getting a state pension of £156 per week. That really isn't a lot.
Housing
For housing, I would have to change from private rental and the council must this time give us a place to live. We would run basic broadband and have no-frills TV. I would also be able to have a PAYG mobile, according to the tool. All in all, my housing costs and bills would set me back £79 per week.
Food
When it comes to eating, I am already able to keep costs back and I'm glad I learnt that now. The lowest budget I can go with is £28 per week. This would give me enough to cook using value items, and the treat to eat out twice a month at a local pub or cafe.
Travel
For travelling, my cheapest option is to add £16 to my budget. This would allow me to take some local trips, with a UK holiday. I obviously will keep my bus pass in my pocket at all times!
Family
My babies may go onto have their own children and I already want to spend time with them. Without a lot of spare cash each week, I wouldn't be able to take them shopping or on trips, but spend a lot of time in the park. My Christmas budget is less than £200 and I can't afford to save anything for a rainy day. To spread the cost, I will put aside or spend £14 on my family.
Hobbies
Other than my grandchildren and my trip to the pub twice a month, my hobbies will include TV and walking. I will keep my mind active watching documentaries or doing puzzles, costing me £3 per week.
My future budget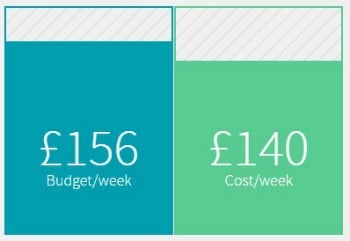 Knowing I would have little in the way of income when I get older, I purposely looked to create a lifestyle that was cheaper.
I know that we won't live where we are forever, but I do like the home I'm raising my children in. It just won't be affordable living off such a low budget. Social housing is an issue where we live at the moment and I can only see it becoming more of an issue as the years go by.
I really hope the council, or another service will be able to help us if this is really what our future will look like.
While I would have loved to add an exotic holiday, spoiling my grand kids like crazy and living in a mansion, these things are truly not possible and would leave me feeling downhearted.
Instead, I opted to create a simple life where I can enjoy time leisurely and still have a bit of cash left over once a week to maybe treat Skint Mum to a box of chocolates (if inflation hasn't made the price skyrocket too much!).
Is it possible to live on my retirement budget?
This calculator shows what I will have. It doesn't include anything from Skint Mum so I am quietly hopeful that we'll have a bit more each week.
Right now, we are not living an extravagant lifestyle. We cook relatively cheap, but still try to have a treat and don't own a car.
We live like this now and I hope things will improve in the future. As the kids grow as leave home, I hope to be able to do more things, explore the world more, but have lower water and food bills!
I seem to forget that when I retire, I won't have anything to keep me busy in the day. Having evenings and weekends to keep me entertained on a low budget isn't so bad, but I think it will feel like quite a struggle to keep me entertained on quite so low amount.
It also seems relatively possible to live on £28 per week for food based on today's prices. I forget to take into account inflation!
Retirement living today
For the next week, I am going to use my budget to see if how possible it is to live with a retirement income. While we won't be able to cut our housing costs, we can look to adjust our food shop and cost of activities to see how possible it could be.
Have a go at the Shape my Future tool yourself. How does your retirement budget and future lifestyle look?
The Aviva Shape my Future tool uses simple inputs to give a basic idea of retirement income. Details of assumptions are available at Aviva.co.uk.
Written in collaboration with Aviva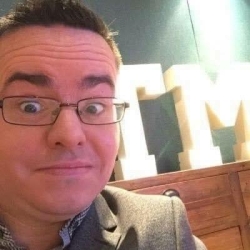 Latest posts by Ricky Willis
(see all)