As the weather turns colder, don't turn on your radiators just yet. There are loads of ideas to keep warm to save your cash.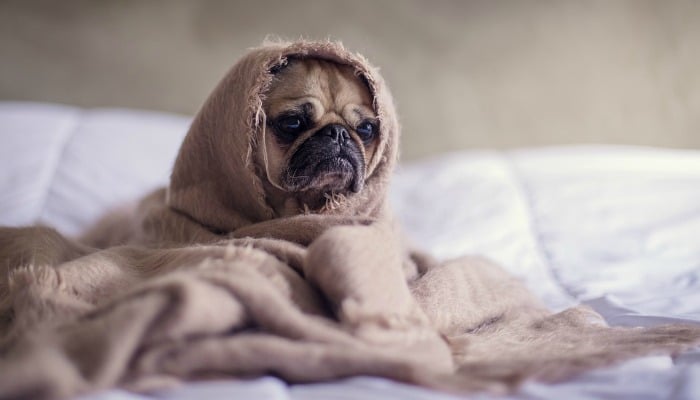 £10 BONUS OFFER: Earn easy cash by watching videos, playing games, and entering surveys.

Get a £10 sign up bonus when you join today.

Join Swagbucks here >>
I hate it when it gets colder. Not only do those massive house spiders start making an appearance (yuk!), but it gets darker sooner, damper and the house is always chilly.
The other day, I started to look at long haul beach holidays! There was no chance I'd be booking one, I was simply looking to psych myself into a warm state.
I thought that looking at yellow sand, clearer than clear water, a parasol with a sun lounger and half a coconut full of straws and those silly little umbrellas, would make me feel a tad warmer.
It didn't, so I went to my room and put on a third pair of socks!
For us, trying to keep the heating off for as long as possible is purely a way for us save on our gas bill. However, there are many (too many!) people who need to keep their heating off as they just cannot afford it at all.
Whether they are on emergency credit on their meter or have little left in their budget to increase costs to heat their home, trying to keep warm is not always about popping the thermostat up a few degrees.
Keeping warm without your radiator
I started to think of other ways we used to keep warm when our money was so tight. We used to do whatever was in our power not to put the heating on.
Some of them worked, others were just for giggles. But even having fun seemed to make us warmed – either it really worked or we just forgot we were cold in the first place!
1. Keep them shut
As the afternoon turns into the evening, it gets colder outside, and that's where the cold needs to stay!
Shut the curtains as soon as the sun goes down, and the curtains block out cold air that could come through the glass.
Do the reverse in the morning (open the curtains) to let the sunlight in to naturally warm the house.
2. Find the draft
I've found that we're colder when there's a draft. They could be coming from:
under a door
window
a hole drilled from your TV cable
the attic
the letterbox
Try to hunt down where the coldness is coming from. When you know the reason for your draft, you can look to seal up the hole or add a draft excluder.
3. Go out
If we're not in the house, then we don't need to put the heating on. Simple.
We've either tried to find an excuse to get an invite for dinner or take a stroll after dinner. Wrapping up in a coat and gloves and having a brisk walk actually gets us warm enough that scarves make us too hot.
By the time we're back home, we're warm enough to cosy up under a blanket, none the wiser.
4. Don't waste your warm oven
Once you've finished cooking, don't just waste all that warmth.
Instead of just turning it off and forgetting about it, leave the oven door open so it can help heat the room.
Otherwise, you've got all that heat going to waste.
5. Use other ways to heat up
Whether you grab a hot water bottle or an electric blanket, they will warm you up (or even just your bed before you hop in).
A hot water bottle is obviously cheap to run, but electric blankets are actually more cost effective than running your heating (although, see what is the cheapest electric heater to run).
Research shows that an electric blanket uses less than half that of a heater.
Other thermostat-saving ideas
I started to run out of ideas, so turned to the advice and support from members of the Skint Dad Community Group.
Of course, they had ideas – and lots of them!
Amanda Wild told us: "A few years ago on a September/October evening, we used to wrap up warm sit in the garden having a BBQ and a few glasses of Southern Comfort (coco for the kids) telling spooky stories."
Kimberley Noble planned for this winter: "I had my loft insulated last year and boy what a difference."
Donna Bates might not be saving money intentionally, but it's just kinda happened: "I've just moved home and I have no idea how my heating even works!! That's saving me money "
Donna Peacock spreads the cost: "I overpay during summer so I'm in credit for the winter months."
Ruth Bolger keeps fit and warm: "Exercise during the adverts. March/run on the spot, jumping jacks, run up and down stairs"
Make savings over a year
Eventually, it may well get to the point where the heating needs to go on, and you need to pay the money to keep yourself warm.
However, saving on your household bills or looking for a way to cut back on your gas and electricity on an ongoing basis will make sure your bills are cheaper all year round.
Do you have any other ideas to share? Please do leave a comment telling us what you do to avoid turning your radiators on.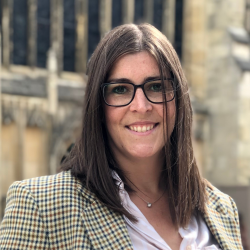 Latest posts by Naomi Willis
(see all)