The Battle Of Hastings 50p is a tribute to the 1066 battle. Found one in your change? Here's how rare the coin is and how much it's worth.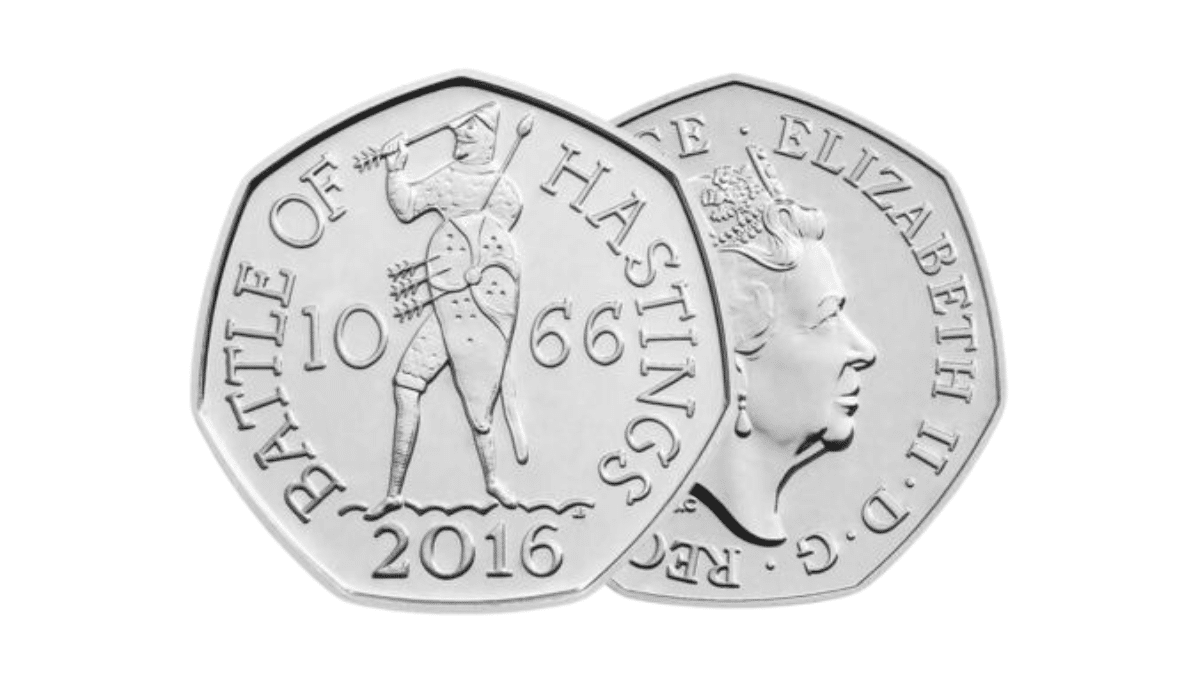 £10 BONUS OFFER: Earn easy cash by watching videos, playing games, and entering surveys.

Get a £10 sign up bonus when you join today.

Join Swagbucks here >>
When anniversaries of historic events approach, coin collectors brace themselves for news about new releases.
The Royal Mint regularly commemorates such events with a new coin design. How rare a coin is will be determined by the circulation amount – how many were made and distributed. This will also dictate the price a coin collector might expect to pay at auction.
This article will look at the Battle of Hastings 50p and its potential value.
Battle of Hastings 50p overview
The 2016 Battle of Hastings coin commemorates the 950th anniversary of the famous combat.
The coin features a design by John Bergdahl, a sculptor with previous experience in the rare coin industry. Bergdahl designed the Britannia coin in 2008, and the Queen's Jubilee coin in 2023.
The Hastings 2016 50p depicts a famous war scene of the death of King Harold II, showing the monarch being hit in the eye with an arrow. The reverse image was designed by Jody Clark and features a portrait of Queen Elizabeth II.
Historical anniversaries tend to be commemorated by the Royal Mint. Other battle commemorative coins include the Battle of Britain 50p and the D-Day Landings.
Rare battle coins are few and far between, as they typically have a large circulation number. Coin experts will typically have them near to face value. It is unlikely you would receive a huge sum for a Battle of Hastings 50p. This particular 50p coin isn't that scarce, so anyone hoping to sell it for millions can take a rain check.
Reports that a coin sold for more than £60,000 on eBay should be taken with a pinch of salt. Many news outlets will report high asking prices and sales, but these are exceptions to the rule.
It is highly unlikely that coins sold for this amount will be legitimate because there were more than 6.5 million Battle of Hastings coins released.
Keeping famous battle coins such as this in good condition could see the value increase over time. This is because circulating coins will likely be damaged by constant use.
A mint coin will grow in value over time, as the number of high-quality coins of that design diminishes.
Circulation
The circulation amount for the commemorative Battle of Hastings 50p coin was 6,700,000.
The coin went into general circulation, so you may be lucky enough to find one in your change at the grocery shop. It's always worth it to keep a lookout – it's improbable but not impossible to come across a rare gem among the random coins.
Estimated worth
The estimated worth of the 2016 Battle of Hastings 50p is around £1.40.
This may vary depending on the condition of the coin.
While it's a great coin to add to your collection, there are many more rare 50p coins that can sell for more.
Coin specifications
Year of release
2016
Designer
John Bergdahl
Size
27.5 mm in diameter
Weight
8g
Material
Cupro-nickel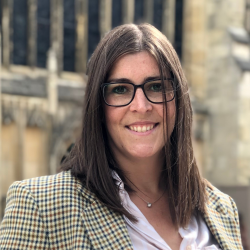 Latest posts by Naomi Willis
(see all)