Want to save money? Here are tried and tested top tips to save money easily over the next 12 months.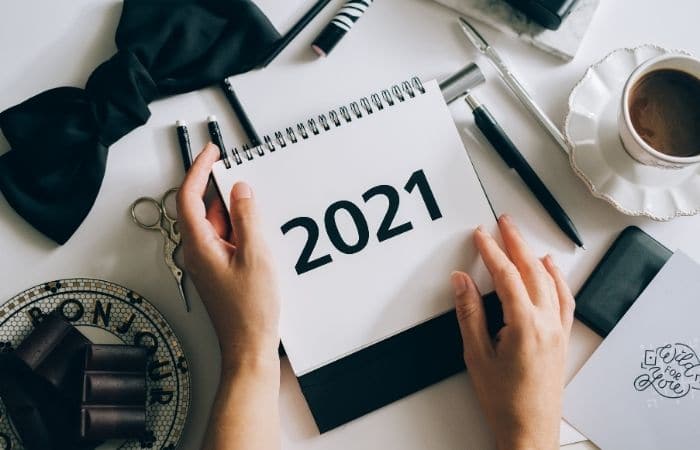 £10 BONUS OFFER: Earn easy cash by watching videos, playing games, and entering surveys.

Get a £10 sign up bonus when you join today.

Join Swagbucks here >>
Written in collaboration with Plusnet
Why bother spending hours of your life, researching how to save 20p off the price of something?
It barely feels like money saving and just wastes your time.
You can easily save hundreds of pounds every year by simply shopping smart and avoiding overly complex deals.
A recent study by value broadband and mobile provider Plusnet found that the average shopper has thrown away more than £1,500 a year on confusing products and services they either didn't want or need.
The Yorkshire-based brand also matches simple messaging with their straight-talking approach, which is why we have decided to partner with them to bring you some super-simple tips you can live by to save now and spend later.
Not only will you save money with these actionable tips, but you'll also get your finances in check too.
1. Price match for the best price
You obviously want to make sure you don't spend more than you need to. To save you time, loads of retailers, including John Lewis and Curry's, offer a price match guarantee.
Very simply, after making a purchase, if you see another store offering the same product for a lower price, they will refund you the difference.
However, don't rule out research altogether before you shop. Try using comparison tools such as idealo or camelcamelcamel to check for seasonal pricing.
For instance, BBQs and fans cost more during the summer, and Christmas trees cost more in winter. Depending on the time of year, it may be worth waiting a few months to make a bigger purchase.
2. Choose the right broadband and save
There are a lot of broadband providers out there that add unnecessary extras that ultimately you don't ever use. Make sure to really think about what you need from a broadband provider and only pay for a deal that offers that – don't get all the fancy add ons that end up costing you more.
Plusnet offers a simple product range without all the bells and whistles from £22.99 a month.
3. Get your money back
You could easily have money sitting there, somewhere, that you don't know about. You may well have pennies down the back of the sofa (check there later), but you could have old forgotten savings accounts with hundreds in it.
There are a few places to check.
Take a look at My Lost Account which allows you to track down any old bank accounts.
The Pension Tracing Service lets you find pensions from past jobs (you may not need it now, but your future self will thank you).
While you're on the Gov site, check you're on the right tax code using your Gateway Personal Tax Account and see if you can reclaim overpaid tax too.
Also, contact any your previous energy suppliers to see if you were in credit when you switched. Money doesn't always get passed back when you leave and can sit there waiting for you.
4. Stop paying for expensive TV
If you're paying for subscription TV, how many of the channels do you actually watch? Take a few minutes to look at your family's favourite programmes. My guess is that you have near 100 channels, but watch less than 10 of them.
Instead of spending money on expensive cable or satellite TV, replace it with cheaper streaming services. The likes of NOW TV (essentially on-demand Sky), Netflix, Amazon Prime and TV Player, can do the same as your current provider, but cheaper.
As you'll be streaming over the internet, make sure you have quality broadband. Starting at £22.99 for a 12 month contract, Plusnet offers a simple broadband product range so you know you're not paying for things you don't want or need.
One you've saved as much as you can, start looking for ways to make money with these awesome side hustle ideas.
5. Make money back on everyday shopping
You can make money back on pretty much all your everyday shopping online.
Whether you're doing a food shop, the kids had another growth spurt and need more clothes, or you are getting a quote for cheaper insurance, you can earn cashback.
Using sites like Quidco and TopCashback, you find the retailer or service provider you want to use, click through and shop like normal. It won't cost you any more, but you will get a percentage back of what you spend.
All cashback is tax-free, meaning all the savings go straight back into your pocket. It's like free money.
6. Borrow don't buy
Planning some DIY around the house? Need a bit of kit for your child's one-off school project? It's a waste to buy something if you're only going to use it a handful of times, and it'll end up in the back of the shed gathering dust – so don't.
Save money by borrowing, instead of buying. Ask family or friends if they could lend you what you're after for a few days.
If you don't have a mate you can borrow from, try Fat Llama. The site allows you to rent almost anything.
(On the flip side, if you've got a bike you rarely use, or a camera sitting gathering dust, why not rent them out yourself to make a few quid?)
7. Spend more
What?! I'm suggesting spending more money? How does that save you? It's simple.
The easiest way I find to explain it is with my daughter's school shoes. I spent £20 on a pair from a bargain shop. They did the job and looked ok. Trouble is, they didn't last. Not even halfway into the term and they started to fall apart, and no amount of shoe polish could make them look new.
To be fair, this tip took me a bit of time to master, and I bought another cheap pair. The same thing happened. By the end of the academic year, I'd spent £60 on shoes.
The next year, I went to a more expensive shoe shop. I shuddered as I spent more than double the cost of one pair of cheap shoes, but they lasted. They were the only shoes I needed to buy. Although it meant spending more upfront, I saved money over the year.
What other things are worth spending more on to save more?
Read next: how to stop spending money
8. Look after your things
You may get your car serviced each year as you know it will keep it running smoothly and essentially save you money. The same applies to lots of things around your home.
If you have a bike, look to service that too. Check the brakes, tighten bolts, air the tyres and check the wheel are aligned properly. It won't take long (find a YouTube video to help guide you) and mean you're riding more safely.
Don't ignore your fridge freezer either. It's using electricity 24 hours a day, so you want it working well. Make sure to defrost it regularly and vacuum any dust that gathers at the back. You will help your appliance live longer, and make it run more efficiently.
Charging your phone for a few hours is better for the battery than charging it overnight, and can save you £30 a year in energy bills too, according to the Energy Saving Trust. I know I've been guilty of this one, but it's a good way to save.
Keeping your things running more efficiently will mean you don't need to replace them as often, and you will save on bills over time.
9. Take advantage of birthday freebies
Are you going for a meal out to celebrate your birthday? Why not get a free birthday treat while you're there?
Sign up to newsletters with some of your favourite shops and restaurants, and you may find a lovely birthday treat arrives in your inbox.
From meals out, to free drinks and sweet treats, and cash vouchers to spend – there are loads of birthday freebies out there.
10. Improve your credit score
Keeping track of your credit history is an excellent way to save money. You may just think it's a vanity thing aiming for a high score, but keeping everything in order will pay off.
If you need to get credit, maybe you're remortgaging or you want to borrow some money for any reason, having a higher score will usually mean you get offered a lower interest rate.
In turn, this will mean that you pay back will be less over time. You can even check your credit score for free with Credit Karma and Clearscore.
11. Choose the right mobile phone provider
It's easy to get trapped in an expensive deal with a mobile phone provider with the number of options out there. You will genuinely get better value for money when you buy a separate handset and SIM only deal, avoiding a lot of unnecessary costs.
Plusnet offers a SIM only contract with unlimited minutes and texts for just £7 a month and you can even keep the same number as before.
Saving money in 2021 doesn't need to be complicated. There are easy ways to avoid unnecessary spending, and complex deals, so you can keep your finances in check and save now ready to spend later.
Do you have any other easy ways to save money? Share them with us in the comments below.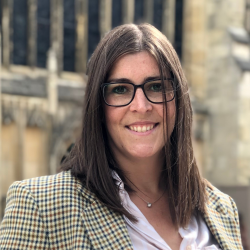 Latest posts by Naomi Willis
(see all)