If you want a bargain, one of the best times of year to grab one (especially on tech) is to wait until Black Friday, or even Cyber Monday.
Each year, Black Friday takes the US by storm and slowly but surely, the UK has succumbed to the discount potential.
When is Black Friday 2018?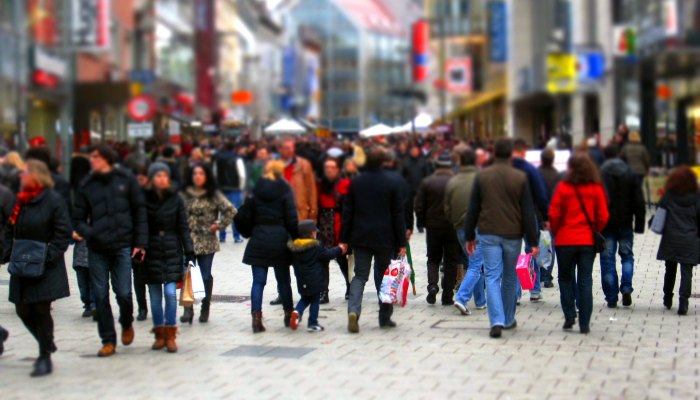 £10 BONUS OFFER: Earn easy cash by watching videos, playing games, and entering surveys.

Get a £10 sign up bonus when you join today.

Join Swagbucks here >>
Black Friday takes place on the Friday after Thanksgiving.
To us Brits, that means the biggest sale and discount shopping day will take place on Friday 23 November 2018.
The sales don't start at 9am though! A lot of retailers will open early and most online sales will start just past midnight.
You don't necessarily need to go booking the day off work though as the deals start early and are likely to go through till at least Cyber Monday on 26 November 2018.
Who to watch for the 2018 Black Friday sale
There are lots of places to keep an eye on!
There are loads of shops who are getting involved in Black Friday.
You can either visit them all separately or save time and money by using the Skint Dad Black Friday Deals Finder.
The deals finder gives you ALL the items on sale across ALL the big retailers, meaning you save time searching and can save money as you can compare prices, all from one page.
If you want to search each page at a time, the following retailers will have Black Friday deals. Either they've hinted already or have had great sales in previous years:
Who else to look out for
So it's clear there are going to be some great savings during Black Friday!
There are going to be a lot of shops adding loads of different items into their sales. Other retailers to keep an eye on are:
Black Friday 2018 shopping tips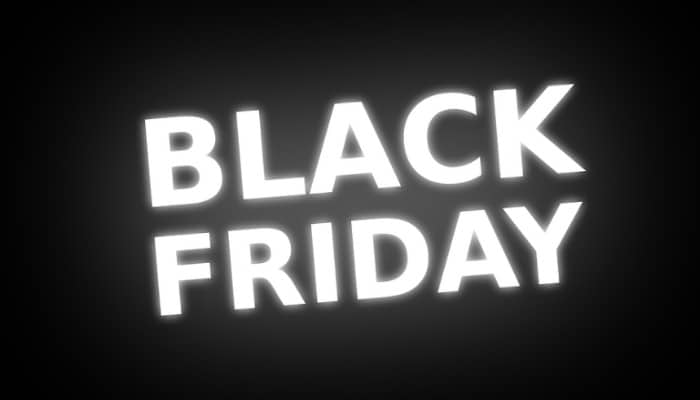 With all the hype around Black Friday, it can be very easy to get caught up and overspend.
Making a saving is one thing, but if you blow your budget on a sale then you won't save anything in the long run.
1. Make a list
You actually need to make two lists!
Before Black Friday even starts, make a list of all the things you might want to buy (think ahead to Christmas presents, birthdays, stuff you need for the house and maybe stuff for a treat).
Once you've got a list, work out if there is a particular brand and how much you want to spend – max!
2. Research, research, research
Once you've made your list it's all about window shopping.
Do a little research to see what the price is before the Black Friday sale.
Some sales have been known to put their prices up before a sale so you think you're getting a killer deal.
Having prices in mind will be key to make sure you get the bargain you're after.
Also, take your time to read up on reviews of the products you're after to make sure others think they work well.
3. Get your timings right
Black Friday starts as soon as the clock hits midnight!
There will be deals with limited stock and you certainly don't want to lose out on a deal.
Amazon is usually quite good and releases new deals throughout the day, so it won't all sell out before you get up.
In 2016, the quietest time online for Argos was 3am-4am (I think I was probably asleep!), so this may help give an idea of when there will be fewer people shopping in the sale.
5. Reserve early
If there is a particular item you've got your eye on (but you're worried it will sell out) it may be worth reserving the item the day before.
This will mean reserving online and then heading to store to pay when Black Friday starts.
Trouble is, you may not know if that product will be on sale, but at least you'll know you've got one secured. Plus, when you reserve online, you don't always have to pay in advance.
Argos, Currys and PC World all offer you to reserve items and pay for them when you collect.
6. Don't miss a deal
Join our deals community on Facebook where you will get access to all the best deals as soon as they are released.
We also find loads of glitches to bring your costs down even further.
During Amazon Prime Day, we've been able to make huge savings on PS4 games (getting one for free!), massive discounts on Amazon Echos and silly priced fitness trackers (to name a few!)
7. Use a price promise
The John Lewis commitment to be Never Knowingly Undersold, also applies to Black Friday!
All retailers will be checking their prices and comparing to each other, trying to battle to offer the most competitive pricing.
However, sometimes they won't be able to be cheapest every time, so they offer a price promise instead.
Obviously, John Lewis has promised that they will match online pricing.
Currys (who even say that their price promise is valid on voucher offers) say they will match Black Friday 2018 prices of Amazon, Argos, Asda, John Lewis, Tesco or AO.
8. Keep your receipt
When you shop online you get 14 days (as a legal minimum) if you change your mind about what you buy to get a refund.
Buying in store your return rights vary from each shop. Some may offer a full refund but others may only offer store credit.
Be sure to check when shopping what your return rights are, just in case you get buyer's remorse or whatever you've bought just isn't suitable.
9. Recheck your list
After Black Friday is over (you may need to wait for Cyber Monday too), cross-check the list of everything you've actually bought.
Have you finished half of your Christmas shop?
Make sure to keep a note so you don't buy Uncle Bob or Grandma a second present!
10. Don't forget Cyber Monday
While you know you'll get a bargain on the high street on Friday 24 November, there are more deals to come!
Cyber Monday 2018 is on 26 November 2018. 
This is more of an online-only sale (but again shops will no doubt have some more sales in store).
For anything you cannot find on Black Friday, Cyber Monday may be the sale you need to get some offers in time for Christmas.
What happened last year?
Well last year was pandemonium in some shops – but not all. Where stores had not organised properly, there was a bit of commotion!
There was a lot of money spent.
In 2016, £1.23bn was spent online on Black Friday!
Last year, the figure was closer to a whopping £1.4bn!
That's a whole lot of shopping!
Am I going to get a good deal on Black Friday?
In short, yes – but also maybe no!
No one knows what kind of discount or what items will be on sale until the day.
Research from Which? has shown that 9 in 10 of last year's Black Friday "deals" were cheaper or the same price at other times of the year.
Rather than just jumping on the sale bandwagon, make sure you do enough research to know what you want before the day and only buy what you need and what you can afford.
Skint Dad Black Friday Deals Finder
ALL the best Black Friday deals in one place, saving you time and money.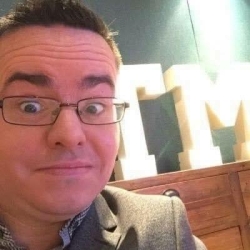 Latest posts by Ricky Willis
(see all)