Black Friday and Cyber Monday in the UK are considered to be the biggest shopping days of the year so, before you go shopping, read my shopping tips and swot up on the deals to look out for.
£10 BONUS OFFER: Earn easy cash by watching videos, playing games, and entering surveys.

Get a £10 sign up bonus when you join today.

Join Swagbucks here >>
Although it's an American shopping tradition, Black Friday and Cyber Monday are quickly becoming popular here in the UK.
"I've never heard of them", I hear you say! Well, it's only been the last few years that the retailers on our shores have been trying to take advantage of eager and deal-hungry shoppers.
With some tips and the heads up on the shops where you'll be likely to get the best deals, you'll easily get the upper hand on the bargains to be had.
Black Friday
Black Friday falls on Friday 28 November, the day after Thanksgiving. It is considered to be the start of the Christmas shopping season and many retailers have pulled out all the special offers and sales to tempt in customers.
It looks like the term has been used since around the 60s but has only really got referred to as a shopping day until around 2003.
Last year in the UK, there was a 63% rise in Amazon sales on Black Friday compared to the same time in 2012, and an 84% rise in eBay sales.
Cyber Monday
Cyber Monday which falls on 1 December 2014, the Monday after Thanksgiving, and is a much newer term. The term started in 2005 and was, in fact, a marketing ploy to get more people shopping online! Since the term has been used, stats have shown that more money is spent online on this day than any other (well in the US anyway!).
Last year Cyber Monday saw lots of retailers announce big hikes in sales, including eBay sales rising by 16% on the previous year and Amazon sales were up by 13%.
Black Friday and Cyber Monday Shopping Tips
Do your research
Make sure you know what you are looking for. With some pre-planning, you'll be quicker in and out of the shops and will know where the true bargains are.
If you're shopping online, you won't have to spend as much time comparing prices before anything sells out.
Set a budget
Decide how much you can spend and stick to it.
If you have a maximum amount you can spend then don't stray from the price otherwise you may leave yourself short. If you left it a few months, you may find that the prices come down even more in the Boxing Day sales.
Don't get in debt
An easy and simple thing to remember – if you don't have the money then don't buy the goods, no matter how good the deal is!
Although it is an obvious thing to say, people still get in debt at this time of year. Don't make simple mistakes as it can take years to recover from.
Get cashback shopping in-store
No really, you can get cashback while shopping offline too! If you register your debit card with Quidco or TopCashback they can reward you with cashback on your purchases while in store.
Cashback and vouchers online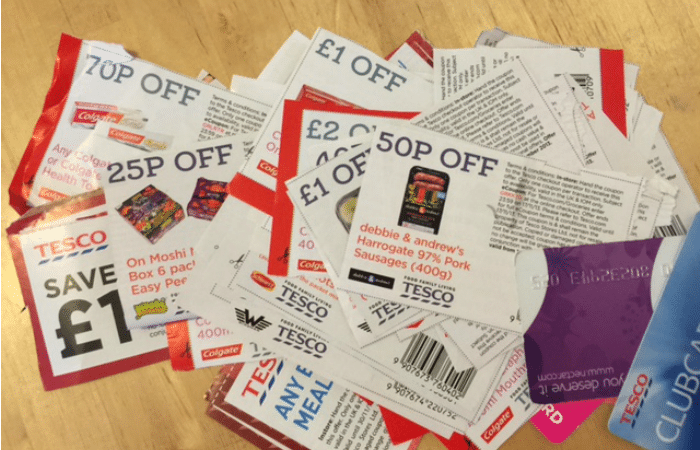 Before making a purchase online, please check that you can get cash back with the retailer from Quidco or TopCashback.
Also, check for those all-important voucher codes which can shave pounds off your purchase. Savoo has just launched their Black Friday deals site with all the latest offers.
Find a babysitter
If you're heading into the shops on Black Friday is may get quite busy. If you have children, it may be worth seeing if you can get a friend or family member to look after them for a few hours so they don't slow you down.
Be safe online
Make sure you have the most up to date virus software on your computer as you don't want nasty malware or spyware ruining your shopping experience!
Where to find the deals
Amazon
Amazon are holding Black Friday Deals Week from 24 November and are offering discounts on digital cameras, MP3, DVDs, video games and much more.
They also have a deals page solely for Cyber Monday which launches on 1 December.
Apple
There is nothing showing on their site but, they have been involved in Black Friday deals in the past so I can't see why they won't this year….
Argos
The countdown clock is on! Argos are promising a huge sale on technology, toys, TVs and more.
Asda
Asda did some massive in-store deals last year for Black Friday and this year isn't any different. Head over to my Asda Black Friday Prices revealed post for all the info.
Asda are also running promotions in-store on Saturday 28th November. Some cracking deals to be had and I have all the information on the Asda Saturday product and price promotion here.
Check out the Asda Black Friday prices that have been released and details of the George at Asda sale.
Banana Republic
Gap have a sale suggested (see below) and Banana Republic have the same message. Check back on their site soon!
Burton
Burton are doing a 24 hour sale for Black Friday on clothes and gifts. They will also be doing another sale for Cyber Monday.
Currys
Currys Black Friday promises to bring you online and in-store sales on cookers, TVs, tablets, washing machines, fridge freezers and speakers.
GAME
It looks like GAME are getting in on the act as well this year. They have a Black Friday page but are just showing you their current deals. I guess we'll find out in a few days if they will be doing a proper Black Friday sale, or just promoting their current offers.
GAP
GAP are also suggesting that they'll share some great savings this year too! They tell us to click back later to find out their offers – I'm guessing to check back well before 27 November.
John Lewis
Well the John Lewis Black Friday sale page tells you that: "If our competitors have a sale we have a sale". Strong words!
They are sticking by their plea of being never knowingly undersold and will be price matching sale prices.
It looks like the John Lewis sale will be all about electricals.
Littlewoods
Littlewoods also look like they'll be offering deals but there is no specific landing page yet. It looks like they'll have tech deals.
Sainsbury's
They're not been involved before but Sainsbury's are keeping their deals "up their sleeves". They'll be running offers for Black Friday and the following weekend, mainly on electricals and apparently 30% will be new stock.
Tesco
The Tesco sale starts shortly after midnight on Black Friday. No secrets released about what they'll be selling yet though…
Very.co.uk
Very.co.uk are getting excited! They will be doing deals on the most wanted gifts and fashion.
Worldstores.co.uk
WorldStores.co.uk are offering up to 86% off plus free delivery on 100's of items in the Black Friday Sale until midnight Sunday 30th November.
So, that's some of the deals I've found so far. All you have left to do is share this post with your friends on social media and let me know what deals you hope to grab in the comments below.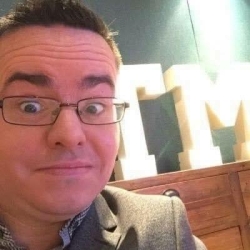 Latest posts by Ricky Willis
(see all)