This article was first published in December 2013.

Thankfully things have improved for us and we no longer rob Peter to pay Paul.

Unfortunately, though, there are plenty of families who still live like this.

Hopefully, reading our story will help you break the cycle.
---
This time last year I was working in London and Naomi was working locally, the children were either at school or nursery and we were all looking forward to Christmas.
From early October through to the beginning of January it is especially difficult for us financially, all in all, we have at least six birthdays to contend with plus Christmas.
Last year, as I said, we were both working and doing OK (so I thought) and I was determined to have a good Christmas.
I knew we were both due to be paid just before Christmas and I knew we couldn't leave it until then to do the Christmas shopping.
After checking the bank I could see we were already well into our overdraft and what was left would be needed for food and travel.
I wasn't worried though.
I knew exactly what to do.
Like I had done for the last few months before.
I would take out a payday loan.
It was easy peasy. I just pulled out my phone, opened the payday loan app and within a few minutes I had the option to borrow some money.
I had paid off last months loan so I was able to withdraw my entire limit which was £400.
Fantastic.
We now had a good wad of cash for all those presents the children had put on their letters to Santa and we could buy gifts for the extended family as well.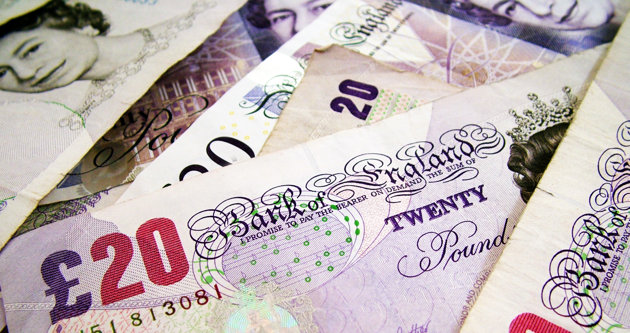 £10 BONUS OFFER: Earn easy cash by watching videos, playing games, and entering surveys.

Get a £10 sign up bonus when you join today.

Join Swagbucks here >>
That weekend we went shopping and blew the entire £400, plus another £75 from the overdraft.
Worse still we hadn't been able to buy everything we wanted.
There were at least another 5 or 6 presents we still wanted to purchase.
The children deserved the best toys and the best Christmas, they wanted the latest gadgets like their friends would be getting.
The following weekend we took out another payday loan for £500 from another provider – thank you very much.
This was fantastic! We bought the remaining presents, had a lovely lunch in town and did the Christmas food shop that evening online.
In total, we had borrowed £900 in payday loans and had blown the lot on presents and Christmas food.
Christmas came, we were paid and the payday loans collected almost £1,100 from our accounts.
We had a fantastic Christmas.
The look on the children's faces when they saw the number of gifts under the tree.
From the latest doll that cries to a PlayStation 3 with the top games. Wow!
They had never been happier.
The children were so excited about ripping off the luxury wrapping paper that allowed them to get their hands on those wonderful gifts. What a sight!
We sat down for Christmas dinner and it was brilliant.
The amount of food we served up could have fed 10 let alone the four of us.
Pulling on those £20 crackers, wearing the silly hats and playing with the little dice games that came with them was so much fun.
That afternoon the whilst girls played with their presents we tidied up.
Three black bin bags of empty boxes, wrapping paper and leftover food; so much that we couldn't fit it all in the bin.
Boxing Day came and it started again.
Playing with their presents from the day before and then another big family meal with again enough food to feed a small army.
This was the best Christmas ever and, as Naomi and I smiled at each other, I was so glad we could do this for our children.
I was so glad that we were able to afford to have these amazing couple of days, even if it was with borrowed money.
After Boxing Day we tried to get back to normality.
The toys from the previous days disappeared into bedrooms and the chaos had calmed.
That week we were still on a high and before we knew it, New Year came and went and we were back at work and school.
Checking the bank the day or so before I realised we had terribly overspent.
So much so that we didn't even have enough money to cover household bills.
How could we have been so stupid not to think about this?
Never mind though, I just took more payday loans out to cover the rent and bills.
This carried on through February, March and April until we got to a stage where I couldn't afford to pay the loans back. I had to pay a fee and more interest to carry it over to the following month.
More interest was added, more pressure was on us to try and clear it.
What could we do?
We knew we had to break this cycle but didn't know what to do.
We stopped paying other bills to pay the loans.
We started selling gifts that were given to each other that wonderful Christmas a few months before.
We sold the PlayStation 3 and only got enough to pay the interest.
A fraction of what we paid for it in the first place.
Nowhere to turn and too embarrassed to tell anyone of our predicament we struggled through.
Keeping the wolves from the door we managed to keep on top of it.
That's if you can call not paying other bills keeping on top of it.
Now the other companies that we hadn't paid were chasing us.
We had sold everything we could to get back on top of things and we then started borrowing from other payday lenders who were more than willing to loan us money without that many checks.
We were in a vicious circle of borrowing money to pay the people we borrowed money off in the first place.
It was an awful mess.
We may have had a fantastic Christmas but at what price?
Under pressure from a 'want it now society, where everyone needs the latest gadget, toy or phone, we felt that we had to keep up with the Joneses otherwise we were missing out and doing our children an injustice.
How wrong we were.
We finally managed to sort it but at a high price.
As of today we still owe a substantial amount and the interest is now frozen.
From admitting we had gotten ourselves into this situation we were able to break free of this cycle of borrowing to pay borrowing.
We had let ourselves fall into a complete financial mess for a few days of happiness and months of misery.
Yes, we had a great time but that's all it was, a great time which quickly passed.
We live in an age where everyone needs everything now.
Apparently, "everyone" at school has the latest phone and it's embarrassing if our children don't have them.
There is a new gadget out and "everyone" in pictures in the papers are standing in queues to get the gadget first.
In the adverts on TV "everyone" has a table so full of food that plates don't even fit.
It's a sad situation to be in when you feel pressured that the norm is buying presents that don't need to be bought.
When you spend a fortune on food for a few days when the money could be spent buying a weeks food shopping and more.
I love Christmas and I want to make my children happy but no more am I prepared to sacrifice months of misery, guilt and debt just for a few indulgent days.
This year, instead of expensive and likely unwanted gifts, we are buying things they actually need.
Yes, there will be a couple of toys but nothing compared to last year. Instead of expensive wrapping paper, we will use newspaper and string, or paper bought cheaply in the sales last year.
Instead of buying a massive food shop we will be sensible and buy to eat, not buy to waste.
Over the last few months, I have realised that money isn't everything and the love of family beats this hands down.
From a carrot and a glass of milk left for Santa and his reindeer to a game of Cluedo on Christmas afternoon.
These are the things that are going to make Christmas for us.
This year instead of expensive advent calendars and Christmas crackers we are making our own and having fun in the process.
Instead of buying expensive Christmas decorations we have collected pine cones and hung them from the tree instead.
As I sit here now with the telly on in the background, I can hear the adverts letting us know hundreds of pounds are available within 20 minutes of applying. It just takes 20 minutes for the spiral to start again if I want it to.
I am going to use those 20 minutes to put the finishing touches on a scrapbook we are making for the children.
We can record happy family memories from a time when we took back control of our lives and stopped this horrible spiral of debt that many many people are still in.
I know people will be reading this thinking I shouldn't have let us get in this situation in the first place and I will agree with them.
At the time I thought it was normal to borrow money like we were doing, I mean it's in your face all the time, isn't it?
They're in the papers, on billboards, on TV, they even sponsor football teams.
Of course, it's OK to borrow money like this and end up in these terrible situations.
If it wasn't then someone would of put a stop to it by now, wouldn't they?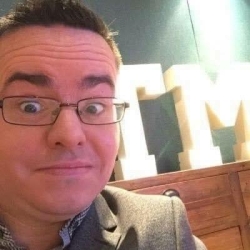 Latest posts by Ricky Willis
(see all)