With a Blue Peter badge, your child can get free entry to over 200 attractions and days out including zoos, theme parks, museums and sports attractions. You don't just have to be on TV to get a badge – here's how to get a free Blue Peter badge.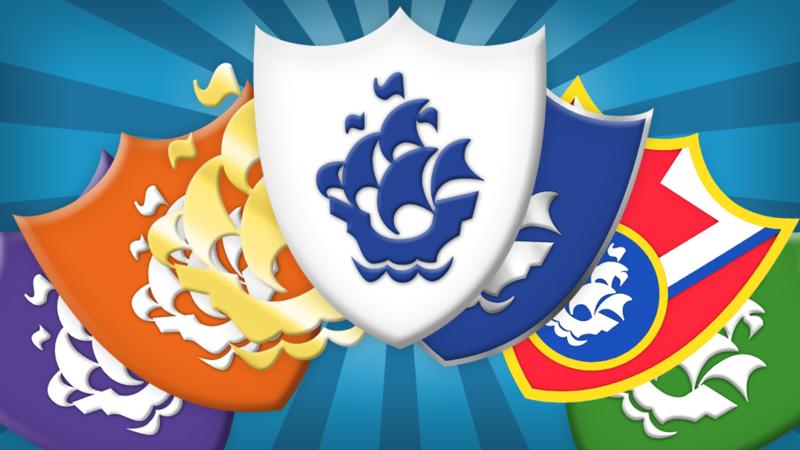 £10 BONUS OFFER: Earn easy cash by watching videos, playing games, and entering surveys.

Get a £10 sign up bonus when you join today.

Join Swagbucks here >>
Sticky back plastic, animals running around a TV set and people jumping out of planes! These are some of my memories of Blue Peter.
As a kid, I always remember wanting to be on Blue Peter just so I could get a badge. I thought they were pretty cool and not everyone in the world could have them. However, you don't just have to get on TV to get a Blue Peter badge.
Plus, there are loads of money saving benefits to owning your own badge.
Free entry to over 200 attractions
As the owner of a Blue Peter badge, you can get FREE entry to over 200 attractions and days out across the UK.
This includes things like zoos, theme parks, museums and sports attractions.
Some of the attractions include free entry to Blackpool Pleasure Beach, London Zoo, access to the Wimbledon museum, Diggerland and the Eden Project.
However, these are just a few examples. There are literally hundreds of free, awesome places you can get into. Check them all out here.
Your child will need to be wearing their Blue Peter badge and may need to show their Blue Peter Card (which they can get by completing this form).
To get the free entry, the wearer of the Blue Peter badge will need to be accompanied by an adult with a valid ticket.
How to get a Blue Peter badge?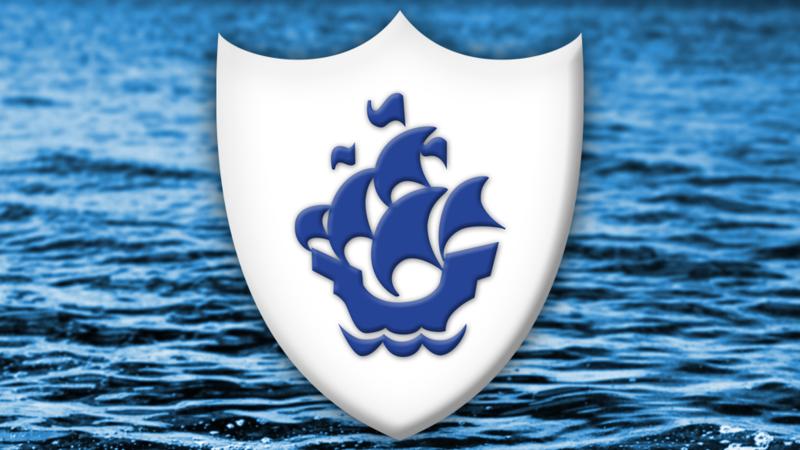 First of all, they don't really give Blue Peter badges out to adults (although the Duke and Duchess of Cambridge have been awarded one each..!)
To have a chance of getting one of these special awards, you need to be aged between 6 and 15 years old.
They are given out as a way to recognise achievement in young people or given to someone who appears on the show.
You (well, your child) needs to send in an application which could be a letter, poem, picture (of something they made) or a story. It needs to get sent in the post, but that doesn't stop them from including a link to a blog they're written or an upload of a video or picture online.
They receive thousands of applications, so it does need to stand out.
Apply for a Blue Peter badge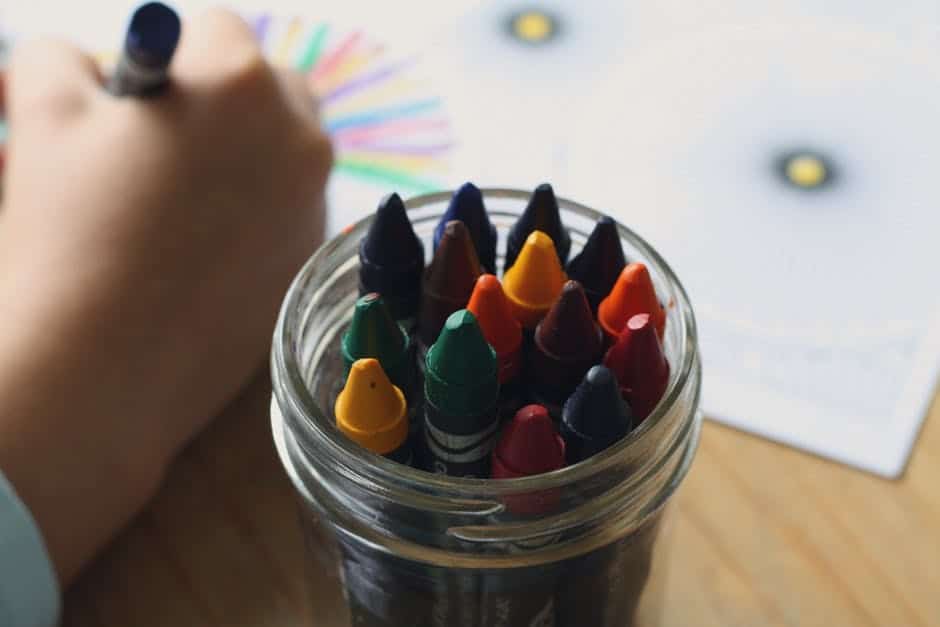 Before you even put in your application, you need to work out what kind of badge you want to get (see badges below).
Each badge has a different meaning, and the application will need to be geared towards the theme of the badge.
You need to put your child's application in the post, and it must include:
your application – a letter, poem, essay, picture etc (be imaginative)
an explanation (at least 50 words) saying why your child is applying and deserves to be awarded the badge
your child's full name, date of birth and full home address
Once you're all ready, send the full application to Blue Peter, MediaCityUK, Salford, M50 2BH.
How long will it take your Blue Peter badge to arrive?
They get a lot – thousands – of requests, so they can't put a badge straight in the post.
If you want your child to have one ready for the summer holidays, it's best to apply in the spring to give it enough time to be sent out.
All in all, it can take around 8 weeks for the Blue Peter badge to be sent out.
What kind of Blue Peter badges can you get?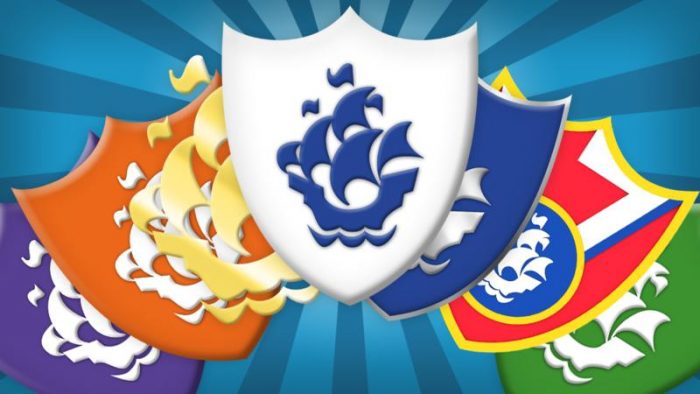 There isn't just one Blue Peter badge, and each one means something different.
Blue badge
The blue badge is the standard badge that gets awarded to children.
You get one for sending interesting letters, stories, makes, pictures, poems or good ideas for the programme, and for having appeared on Blue Peter.
Only once you have a blue badge can you start applying for a silver badge.
Silver badge
Silver badges are awarded to blue badge holders who go on to and make an extra effort.
Following on from the blue badge application, take it a step further. Produce another piece of interesting work in a different format. So, if your child first drew a picture, now write a letter, or a poem and send that in.
Green badge
Green badges are given to children who send in letters, pictures or makes something that is about the environment, conservation or nature.
Purple badge
Purple badges are awarded to children who send in a review of a Blue Peter episode.
To apply for this one, you need to print off a purple badge form, fill it in and send it to the address on the form.
Diamond badge
Diamond Blue Peter badges are limited edition and only available in 2018.
It's a special badge to celebrate Blue Peter's Big Birthday.
You need to submit a different form to apply. For a diamond badge, you need to write an explanation of why you deserve the badge as well as draw a picture. You also need to hold any other colour badge first.
Orange badge
Blue Peter award orange badges to winners and runners up of Blue Peter competitions.
Simply get your child to enter one of their competitions for their chance to win one.
Gold badge
It's only in very exceptional circumstances that a gold Blue Peter badge get awarded.
A few are given out each year and they go to children for outstanding achievements, like saving a life, showing bravery, courage or citizenship.
Are they worth anything?
Having gone to a lot of effort to get a badge, it's probably not the kind of thing you want to sell. On its own, the badge might not be worth much as you need to have the Blue Peter Card as well to get free access.
There are a few Blue Peter badges for sale on eBay and most people would likely buy them to make up a collection.
---
Read next:
9 Reasons Why a Staycation Will Save You Money
Check out these theme park deals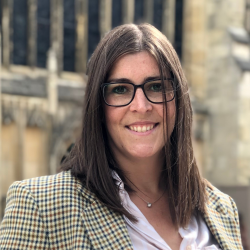 Latest posts by Naomi Willis
(see all)