Trying to find a decent budget recipe, which is still nutritious and delicious, can be hard sometimes but don't fret there are loads here!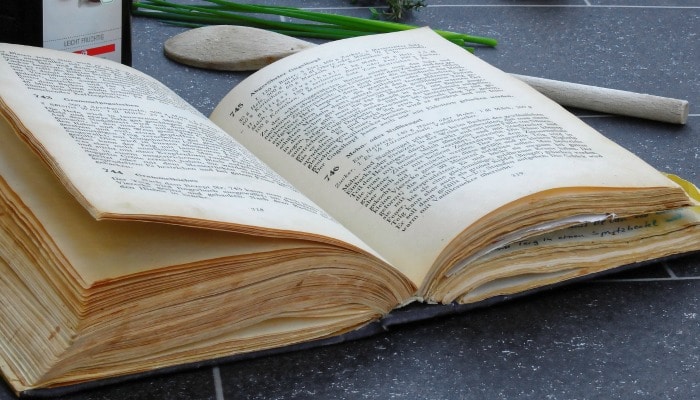 £10 BONUS OFFER: Earn easy cash by watching videos, playing games, and entering surveys.

Get a £10 sign up bonus when you join today.

Join Swagbucks here >>
Whether you like to cook or not, creating a meal from scratch works out so much cheaper than a ready meal or jar of something from the supermarket.
The problem for me though is knowing enough recipes to make. Don't get me wrong but there are only so many times I can make a spag bol or chilli con carne before my family start to moan. We have a few go to family favourites but every now and then I like to mix things up to get a bit more variety into what we eat.
Problem is, many recipe and cookbooks are tailored for the, well, more well off. Even Jamie Oliver and his money-saving meals TV programme and add on book are very nice – but £20 for a joint of meat?! That'd do us for a week, not one meal!
Luckily there are plenty of budget recipe books where I can find as many cheap meals as I want, so I can not worry about buying premium ingredients or cuts of meat and still have a decent dinner for my family.
Cheap budget recipe ideas
A Girl Called Jack
If you've not heard of Jack Monroe before then you have now! She can make a meal out of nothing, with basic ingredients and still make it nutritious and delicious.
One of our favourite from her recipes are the carrot, cumin kidney bean falafels which cost just 10p per portion and are great!
River Cottage Love Your Leftovers
Why cook all over again when you've already got something wasting from yesterday. Love your leftovers and make something new with your bendy carrot or leftover meat. It's also available as an eBook to download.

Economy Gastronomy: Eat Better and Spend Less
Recommended by a reader, Economy Gastronomy is a great way to learn to save money. You aren't going to get the cheapest of recipes like with A Girl Called Jack but you will learn to create more with less and change food habits.
Nosh for Students
Oh, the lovely student days! Baked beans, baked beans and more baked beans – but not anymore. Forget being fancy, if you are after some budget recipes why not go back to basics and cook like a student does.
We own this book and, I have to say, it's great to get a bit of inspiration when we don't to have the same old thing. It's available as an eBook as well.
Eat Well For Less
I've heard VERY good things about this book! based on the BBC TV series, this budget recipe book shows you create meals for your family, without overspending at the supermarket.
How to Feed Your Family for £5 a Day
This may not be the cheapest of the budget recipe books for family meals, but if you want to cook cheap but not totally frugal then this may be a good choice for you.
How to Boil an Egg
Many of us may know how to boil an egg (although I still struggle to get a good soft boil!) It does have some very simple meals that many may know but if you are desperate to get away from cooking with packets and jars and need a helping hand then this is for you.
Essential Student Cookbook
Another cookbook for students but older generations are picking it up too – and why not?! Packed with loads of recipes that are easy to make and don't hurt the bank, even on a student budget.
Grub on a Grant
Recommended by a reader, Grub on a Grant is a student cookbook which uses store cupboard basics to help you rustle up a meal. This book currently doesn't have any new copies so you'll need to but them second hand only (from just 1p! plus delivery)
Cooking on a Budget
The more this list of budget recipe books was coming together, this more I realised that we own a fair few cookbooks! I think we may have picked this one up at a Lidl sale but now you can find it online too.
A Banquet on a Budget
Sometimes you need to cater for more than you and your immediate household. What happens if there is a big gathering, a birthday party or you offer to help bring costs of a wedding down by helping with the catering? This book can help when you need to feed more than a few mouths.
Budget Cooking for One: Vegetarian Dishes
Although many of these cookbooks feature meat dishes and vegetarian dishes, this one is solely for those who don't eat meat.

Eat Well Spend Less
There is sometimes a worry that you can eat so cheap that it won't be healthy. Well, that is rubbish and this book proves it. With some portions costing just 20p, you can find all sorts of recipes to keep the whole family happy.

Classic 1,000 Beginners' Recipes
Sorry, there is one more book we own that I wanted to share. When I started to cook at home, this book was a life saver. It covers so much and even got me to learn a few kitchen basic techniques.
Budget Recipe eCookbooks
Some books don't come in a hardback any more and are only able to be downloaded to a Kindle or similar device. Remember that you don't need to own a fancy tablet to read these books – check this out!
If you are a member of Amazon Prime, you get free downloads of thousands of eBooks, as well as free next day delivery on loads of purchases, 20% off nappies with Amazon Family, unlimited streaming of Amazon video with thousands of movies and TV series, as well as access to millions of songs and unlimited photo storage – to name a few!!
If you haven't tried it before, sign up for a free 30 day trial to Amazon Prime now to see all the stuff you can get and take advantage of everything.
When the trial ends, there is a £79 fee payable which lasts for the whole year. That's just £6.58 per month which could be spent easily on one delivery, watching a film and downloading a couple of eBook recipe books.
Reduced Your Supermarket Spend
If you're looking for other ways to cut down on your spending in the kitchen be sure to join the Reduce Your Supermarket Spend Facebook Community.
The group is packed with non-judgmental people who want to save money. Everyone has a different budget but we all want to save money – no matter how much! They also helped in putting together some of their favourite budget cookbook titles in the ones above, so thank you :)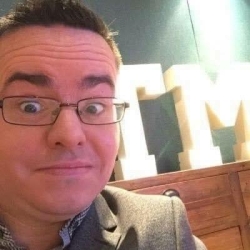 Latest posts by Ricky Willis
(see all)