When it comes to buying a new car, finding the perfect one that fits all your needs can be tricky.
It doesn't matter if it's a car for the family or just yourself – working out what are the best options for you, whilst considering the overall long-term cost if you're on a tight budget, can be a minefield.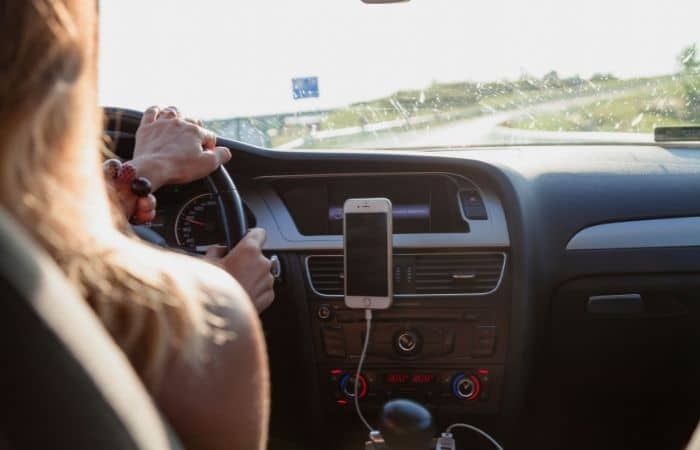 £10 BONUS OFFER: Earn easy cash by watching videos, playing games, and entering surveys.

Get a £10 sign up bonus when you join today.

Join Swagbucks here >>
There are many factors to take into account: up-front purchase costs, fuel prices, insurance, road tax and maintenance. Likewise, not everyone can afford to splash the cash and pay for their car straight out.
So, to minimise expense and maximise affordability, you'll want to keep running costs down and a car finance deal to help you buy that perfect vehicle.
However, navigating finance options alone can be a challenge in itself. So, let's take a look at the main factors you might want to consider when looking for your next vehicle, as well as the many finance options available.
Not sure where to start? Aim to keep the running costs down
Over the past few decades, car manufacturers have designed innovative technologies to help drivers save money and become more environmentally friendly.
There are many choices to look out for, but here are the top ways to keep those running costs down.
Look out for vehicles that offer Eco modes. Several manufacturers have added different driver modes, which are programmed to enhance the efficiency and performance of the vehicle – a great fuel-saving feature.
Volkswagen, meanwhile, offers its BlueMotion technology, which is designed to save energy whilst running your car. This includes optimised aerodynamics, engine stop/start tech, energy recuperation system boosts, and low rolling resistance tyres.
It's a resourceful energy package to increase efficiency and overall performance.
Make sure you also check out a car's emissions. Generally, the lower the figure, the less fuel that vehicle should use. For example, a car with 90g/km CO2 should likely have good fuel economy. However, a vehicle with 180g/km CO2 or more will typically use more fuel.
In the UK, a car's CO2 emissions also play a big part in how much road tax (or Vehicle Exercise Duty, to be official) is paid – this cost is also dependent on the production year of the car, and for newer cars, the cash price of the vehicle, too. As such, it's important to know this information in order to figure out what kind of cost is involved.
Your daily running costs are important too, so it's better to look for a car with good fuel consumption. MPG (miles per gallon) gives you good idea of the fuel economy of your car. So, if your vehicle performs at 40mpg it means that, on average, you will be able to drive 40 miles on every gallon of petrol that you put in the tank. Typically, a good MPG is around 50-60.
When buying a car, it's best to consider a reliable vehicle with low maintenance and repair costs. It would be worth looking at cars that haven't been discontinued, as parts may be sparse and hard to find, increasing the maintenance costs if they have been.
It's always best to do a bit of research and check out reviews before choosing your car, helping you know beforehand whether a particular model is troublesome to keep in good working order or not.
Car finance explained – which is the best car finance option for you?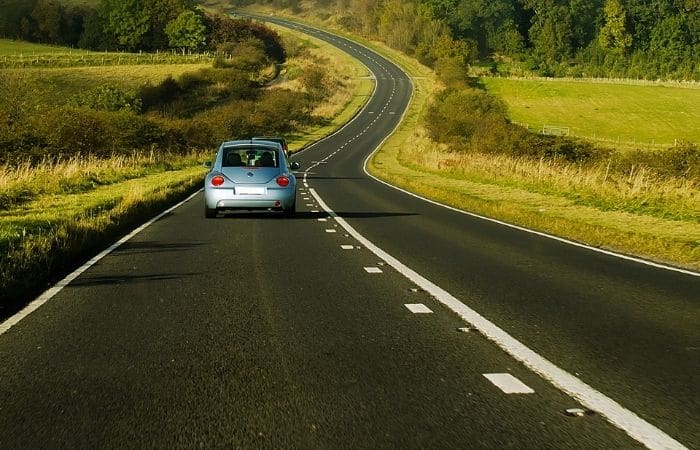 So, you've chosen your ideal car that fits everything you require; now you need to see if you can afford it.
There are a wide range of finance options available, but it will be up to you to work out which one you find most affordable, as well one that works to your needs the best.
Personal Contract Purchase (PCP) Finance and Hire Purchase (HP) Finance are generally the two most popular types, both offering options to spread the cost over time – but other choices are available that could be more suitable.
So let's explore all of the finance options available, and help you take home that dream car.
Personal Contract Purchase (PCP)
This is a finance type that's ideal if you like to switch your car frequently.
The PCP process starts by taking into account your initial deposit (or part exchange), the length you'd like the term to be, and also how many miles you plan to do annually – once these are all considered, the monthly payment can then be worked out.
A smaller deposit, shorter term and more miles per year will likely increase the monthly payment – while a bigger deposit, longer term and less annual miles will help bring it down.
A key aspect of this finance plan is that you don't initially own the vehicle, but you will be given the option at the end of the agreement. This optional payment – or Guaranteed Minimum Future Value (GMFV) – accounts for most of the car's value, meaning lower payments are typically achieved compared to the likes of Hire Purchase.
Come the end of the term, you'll be able to:
hand the car back and walk away
use any equity in the vehicle towards a new one
or pay the final payment and make the car yours
A couple things to consider with PCP finance when handing the car back are:
the condition of the car

any damage over and above general wear and tear could see you have to cover the cost of repairs

excess mileage

if you exceed the amount of mileage you said you'd do, then you may be charged a certain cost per exceed mile
Hire Purchase (HP)
A kind of finance package that's Ideal if you want full ownership of the vehicle.
HP is also a great option if you are looking to spread the cost with fixed monthly payments, and no mileage restrictions.
In terms of costs with HP, there are several ways that this can be kept down, such as the amount of deposit you can contribute or the value of a part exchange for your current car.
Additionally, the length of the term can either increase or decrease your payments.
However, at the end of the agreement, you will have full ownership of the car once you've made the final payment.
Personal Contract Hire (PCH)
A perfect finance type if you want a new car every few years.
Leasing a car could be the right choice for you if you wish to stay up-to-date with the latest car models, and aren't interested at all in ownership.
In essence, you are basically paying for what you use – so no vehicle depreciation to worry about.
Again, the term and mileage have to be agreed upon, but once an initial small deposit is paid, you can start your monthly payments.
As with PCP, PCH comes with the same stipulations in regards to excess wear and tear and annual mileage.
Conditional Sale (CS)
Another great option if outright ownership is for you.
With this type of finance, you will be the registered keeper. However, the finance company owns the car during the term, then the vehicle is yours once that last monthly payment has been made.
At the start, you usually pay around a 10% deposit (or can be contributed to with a part exchange vehicle), then decide on the agreement length with a fixed interest rate.
With these flexible terms, you can set a budget for your monthly payments.
Peer-to-Peer Loans (P2P)
A more recent development in finance is getting a loan from a financing platform.
Demand is growing for Peer-to-Peer loans, which are designed to help people access loans directly from other companies by matching a lender to the borrower.
This is a fairly straightforward way to finance a car, and can be a place to look if you might ordinarily struggle to get accepted for finance.
P2P loans are unsecured, so your vehicle cannot be repossessed if payments are not made on time.
Rate to Risk Finance
If your finance application carries a high risk, this might be the direction you take.
The lender assesses the risk based on many factors: the car, deposit, equity and the buyer's credit rating.
If the application is classed as high risk, then the interest rate will increase, as will the monthly payments. If they are happy to lend based on your financial outgoings, then the rate-to-risk is worth considering.
0% car finance deals
Offered by most dealerships but usually on selected vehicles, 0% finance is perfect for those not wanting to add to their costs over time.
A popular option, many dealerships represent manufacturers who can offer finance deals on selected vehicles with no interest to pay.
Just remember that to get 0% finance, you will likely need a solid credit rating, and possibly a higher than normal deposit.
No deposit deals
If you don't have a cash deposit or a vehicle to exchange, then this is the kind of package you'll need.
You may not have the money to put down a deposit or a car to trade in, but this doesn't restrict your chances of applying for a car finance plan.
A No Deposit finance deal could well be the right option for you, as it doesn't require any cash given upfront. However, this will impact the monthly payments, meaning they may be higher than your intended budget.
What you may want to look out for, if looking for a brand-new car, is a manufacturer deposit contribution. These can sometimes be in the £1,000s and help supplement the fact that you are unable to put down a deposit yourself.
–
With so many options available, it's easy to see why some may get overwhelmed, but taking time to address each finance type and understand the pros and cons for you personally will certainly help the decision-making process.
Once you have found your ideal car, any good car dealer with go through the finance opportunities with you, but it is recommended to do your homework first so you're not going in blind.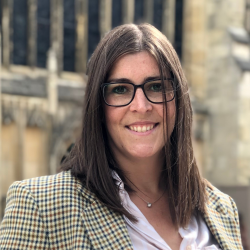 Latest posts by Naomi Willis
(see all)