Pick up an absolute bargain with the Tesco clothing sale where you can get 25% off F&F – find out the next sale dates to get the best deals.
£10 BONUS OFFER: Earn easy cash by watching videos, playing games, and entering surveys.

Get a £10 sign up bonus when you join today.

Join Swagbucks here >>
The Tesco clothing sale is a date you want to add to your calendar as you can get some fantastic bargains.
The F&F clothing range is budget-friendly, stylish and hard-wearing, so you get a lot for your money.
And, you get even more when you shop during the Tesco 25 off sale dates.
Take a look at when to shop the sale and shopping tips to save even more.
25% off Tesco Clothing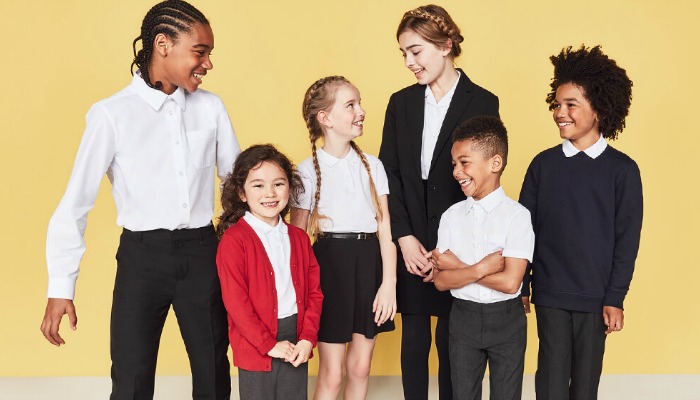 The Tesco clothing sale doesn't run for a long time, so it's best to be prepared.
You can usually shop the sale for 3 or 4 days.
It's one of their most popular events, with the best bargains on all clothing, footwear, accessories, underwear, school uniform and PJs.
You need to ensure you have your Tesco Clubcard or app when you get to the till so the discount is applied.
Tesco clothes sale dates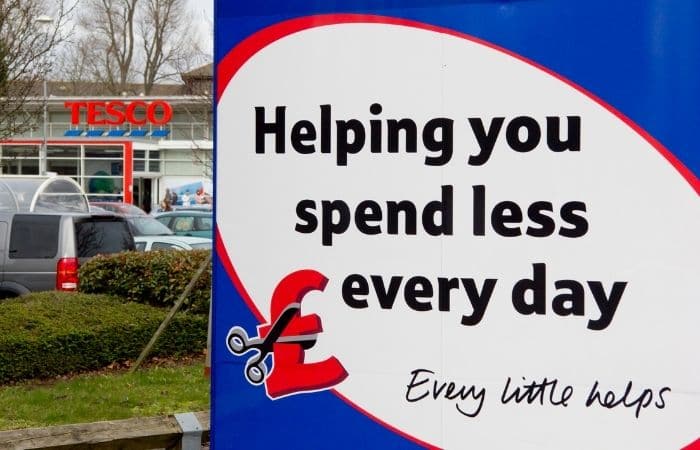 Is the Tesco sale currently running?
The Tesco clothing sale runs from Monday, 27 March 2023 – Sunday, 2 April 2023.
Next predicted Tesco sale date:
Based on previous dates, we predict the following sale dates to get deals will be in:
March 2023
September 2023
November 2023
Tesco clothing shopping tips
Before you run off to shop the clothing sale at Tesco, be sure to follow some tips:
Get 10% off clothing all the time
Even when it's not the sale, you can guarantee 10% off each time you shop for F&F clothing.
With Tesco Clubcard Plus, you subscribe and save.
You sign up and pay £7.99 a month. However, for that, you get 10% off your groceries in-store, twice a month, as well as 10% off F&F all the time.
Although you need to pay for a subscription, you'll make your money back if you shop for food at Tesco regularly, plus more in savings.
I cannot see anything in the terms and conditions that says you can't use the 10% off discount during sales, so it's a double discount saving! (I'm happy to amend this if I've read it wrong).
Plan ahead
Try to visit the store a day or so before the sale starts.
While you cannot shop from their website, you can relax from home in your PJs and browse key pieces in their range online.
This gives you a chance to look at the current ranges and work out what you like and don't like.
Arrive early
On the day of the sale, it's best to arrive earlier in the day (if possible) as it's less busy and you'll have more choice.
Bring a bag
Although it might sound obvious, you need to pay extra for a bag, so grab one from home or the boot of your car before you head into the store.
Remember your Clubcard
You can only get access to the lower prices in the Tesco Clothes sale if you are a member of their Clubcard loyalty scheme.
It's free to join and unlocks discounts on food in each Tesco store and online.
As well as getting lower Clubcard Prices, Tesco Clubcard users collect points as you shop, which you can use as money off vouchers for future food shops, or triple their value on days out.
Tesco clothing store
Not all stores sell clothing – you'll want Tesco Extra or Superstores, which are one of their larger supermarkets.
These stores usually have a second floor, with extra space for homewares.
If you are planning a trip to a store you don't visit that often, it's best to check their store locator page to make sure that they sell clothes. – You wouldn't want a wasted journey!
Hang onto your receipt
It's always a good idea to keep a copy of your receipt, but it's not just for returns.
After you've been shopping, you can scan receipts for money – which helps to pay back what you've spent.
In terms of taking things back to Tesco stores, due to the pandemic, they recognise that people aren't visiting as often, so they have extended their returns policy to 100 days.
FAQs
Does Tesco have a discount on clothes?
Tesco regularly runs 25% off sales on F&F clothing.
It can be worth waiting until a sale date to pick up clothes for the best prices. The 25% off sale is on women's, men's, children's clothing, as well as baby and school stuff.
You will need to have a Tesco Clubcard to activate the discount at the till.
What does FF stand for in Tesco clothing?
F&F stands for Florence and Fred.
It has become the Tesco brand for its clothing. And is a rival to Asda's George (where, coincidentally, you can also get 25% off George clothing) and Sainsbury's TU range (again, there is a Sainsbury's TU 25% off sale).
Tesco also offers the Fred & Flo range, which is a range for your baby.
Tesco created their own brands, which are generally cheaper than other known brands.
Take a look at the list of Tesco brand products so you can shop cheaper for the same stuff.
Do Tesco have 50 off clothing?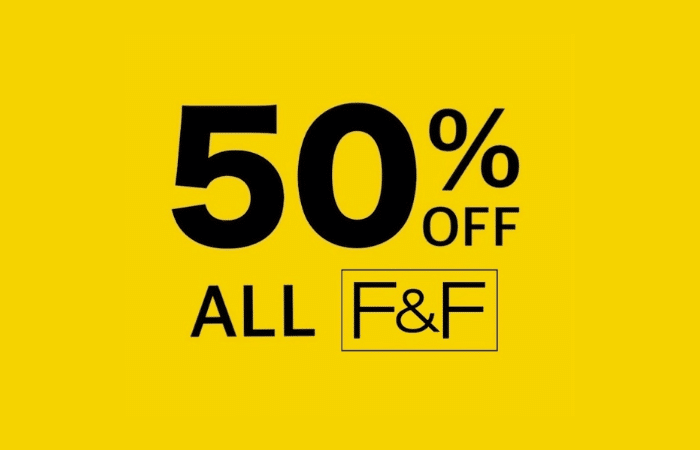 As well as an epic 25% off sale, Tesco also runs 50% off clothing sales.
This is a huge discount and a great time to stock up on bargain-priced clothing!
Is Tesco clothing online closing?
At one point, you could shop online with Tesco Direct and pick up clothing, toys, household goods and even electronics and tech.
Tesco Direct closed in July 2018, and you could no longer buy clothes online or any non-food merchandise.
Previous Tesco 25 sale dates
Here are previous Tesco 25 sale dates:
2023
Thursday 16 February – Sunday 19 February 2023
2022
Monday 26 December 2022 – Sunday 2 January 2023
Thursday 8 December – Sunday 11 December 2022
Monday 14th November – Sunday 20th November 2022
Thursday 27 October – 30 October 2022
Tuesday 22 September 2022 – Sunday 2 October 2022
Thursday 10 March 2022 – Sunday 13 March 2022.
2021
18 – 22 November 2021
24 – 26 September 2021
2020
9 – 15 December 2020
13 – 22 November 2020
24 -27 September 2020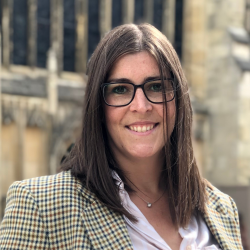 Latest posts by Naomi Willis
(see all)