I love the summer holidays, but I don't like the cost. Thing is, there are plenty of activities you can do to have a summer on the cheap.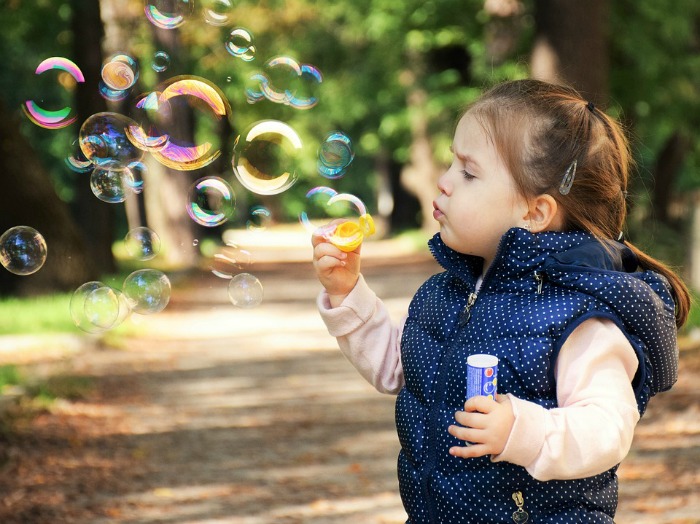 £10 BONUS OFFER: Earn easy cash by watching videos, playing games, and entering surveys.

Get a £10 sign up bonus when you join today.

Join Swagbucks here >>
School's out for summer!!
Yay!
I love having more time over the summer to spend with my kids but do worry about spending too much cash as well.
I shudder over the idea that they're going to tell me they want to head out to an expensive theme park or even a local attraction – which can cost just as much!
Even if you've budgeted for the summer, research from Post Office Money shows that you need to have around £594 saved up to cover the costs of the school holidays. However, only around half of parents have saved enough money to cover this.
While I love my kids, I don't want to lose our savings goals or make myself totally skint, so have been looking at some very cheap and even free things to do to keep the kid's boredom levels down to a minimum.
Have some good ideas yourself? When you've seen our ideas, take a look below for details about how to win one of five cheques for £50 by your own budget boredom buster ideas with the Post Office Money.
Rock painting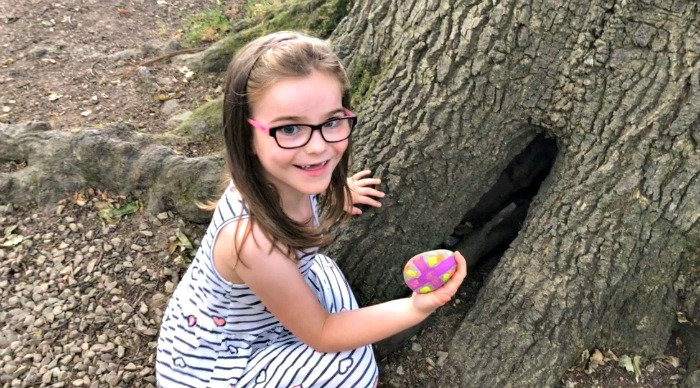 Yes, grab a rock and paint it!
But it's really not as boring as it sounds.
Rock painting is a relatively new up and coming craze to hit the UK.
I really like rock painting as it combines arts and crafts as well as getting outdoors for a bit of treasure hunting.
Once we've sourced some good, big rocks and given them a good clean, the kids (and adults too 😉) simply paint the rocks in a design of their choice.
Any paint works well for this and, in the summer sun, the paint dries really quickly. It's also a good idea to give the rocks a varnish to keep the paint from running.
Now you've got some gorgeous looking rocks, you need to move to your local parks and outdoor places to hide your own rocks and find other people's.
Head to Facebook and search for "rock painting" and your local area and you'll be sure to find a group or page dedicated to hunting out rocks. This will give you an idea of the best places to go so you don't end your search empty handed.
Cost: paint and brushes – around £5 if you don't already own some
Check out this video of us trying out rock painting so you can see how much fun it really is:
Geocaching
Taking treasure hunting to the next high tech level is geocaching.
Using GPS, you hunt for "caches" or treasures that have been hidden all over the world – as well as on your door step!
You can download the Geocaching app or find out the details of caches to find on their website.
Just search for the area you plan to cache in and away you go.
Geocaches can be as small as a matchbox, but we've found one as big as an ammo box! Some caches are also really cleverly hidden, and we've found weird ones like hidden in a pinecone, in a false drain pipe and even disguised as a stick!
Cost: free
Camp outside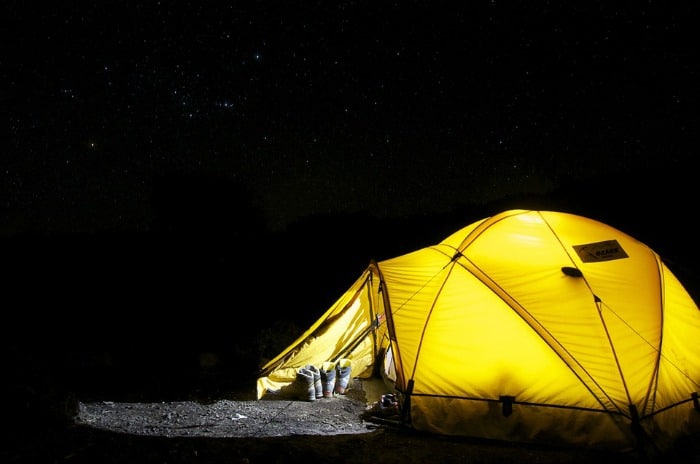 Maybe you can't afford to take a holiday this year so why not have a holiday at home.
Grab your tent (or borrow one from a friend) and pitch up in your own garden. The kids will have an amazing time and it's a lot more fun than sleeping in their own beds.
You'll save on the costs of pitching up at a site but will also have the luxury of your own running water, toilet facilities and an oven.
Why not also have a BBQ and make s'mores with digestive biscuits and marshmallows as it starts to get dark?
Cost: free
Have a snow day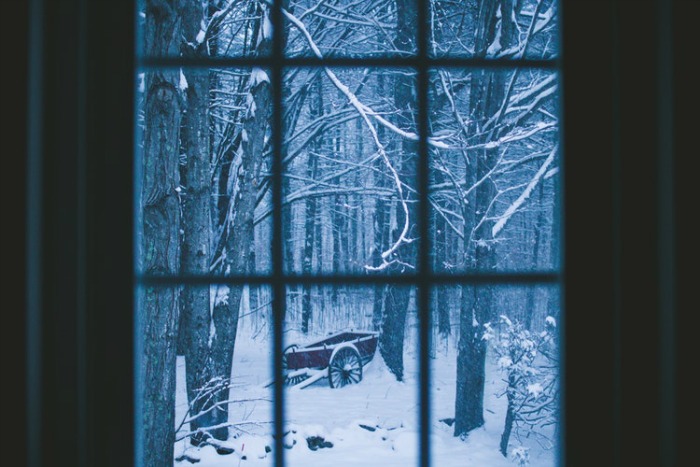 Whaaaat?
Snow?
In the middle of summer?
Ok, so we're not going to get snow, but why not pretend and have a day in.
With the summer being so hot, spending too much time outdoors isn't great, so just stay in.
Be prepared and make sure to be ready to have a film fest (with all the Christmas classics), get the board games ready and have a load of wintery activities ready.
Cost: free
Swap day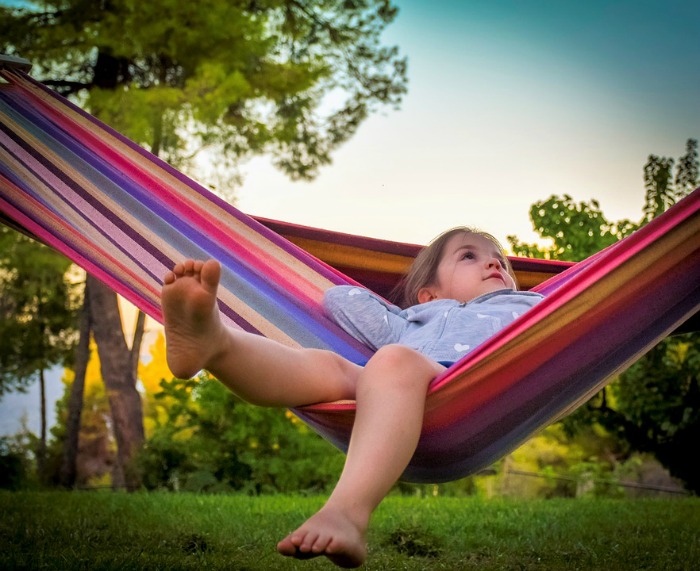 I think Tom Hanks was onto something with his film Big.
How awesome would it be to be 10 years old again? No worries in the world, you can play whenever you want and no more having to bother with washing up, pairing socks or making the bed – bliss!
Well, why not give the kids a mini power trip and let them be the grownups for a day (or maybe just a few hours!)
They get to be the ones to make the rules, make lunch and dinner, while you get to follow them round and hope they don't break anything.
Kids love playing make believe and this'll give them a sense of what being an adult is like while being able to boss you around a bit 😊
So, this activity won't be so much fun for the grown up, but the kids will love having a little independence.
If you're letting them cook dinner, then be prepared, and have an easy recipe and the ingredients ready for them.
Cost: free (but the mess may cost you!)
What's your idea?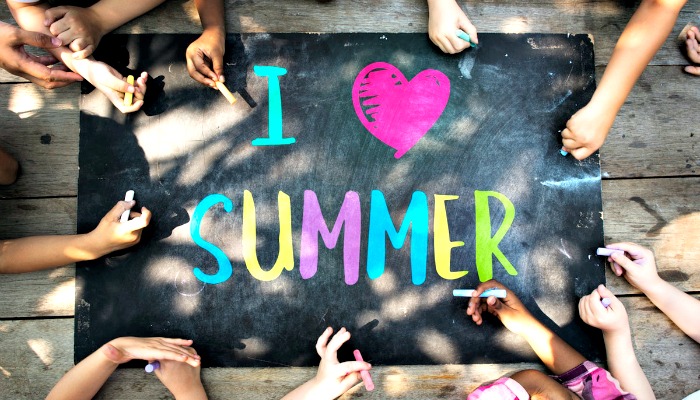 Do you do one of these budget boredom buster ideas?
Maybe you do something else with your family that doesn't break the bank?
Come and share your ideas with the Post Office Money for your chance to win 5 x £50 cheques!
Head over to Post Office Money's Facebook page for more details and to enter.
So, please don't put your usual saving habits on hold this summer (like 1 in 4 other parents are doing), and instead look at loads of alternative and fun things you can do that won't break your budget.
How ever you're planning to spend it, have an awesome summer (although let's hope for a bit of rain – I'm sweltering here!)
Make sure to go and check out the Post Office Money Facebook page, where they share loads of other ideas for summer fun on the cheap.
Written in collaboration with Post Office Money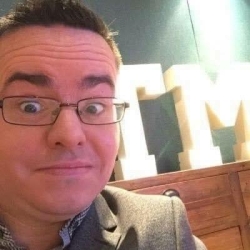 Latest posts by Ricky Willis
(see all)