The new tax year sees changes in how savings work for children. The Child Trust Fund can now be transferred to a Junior ISA with more choices and potentially more interest.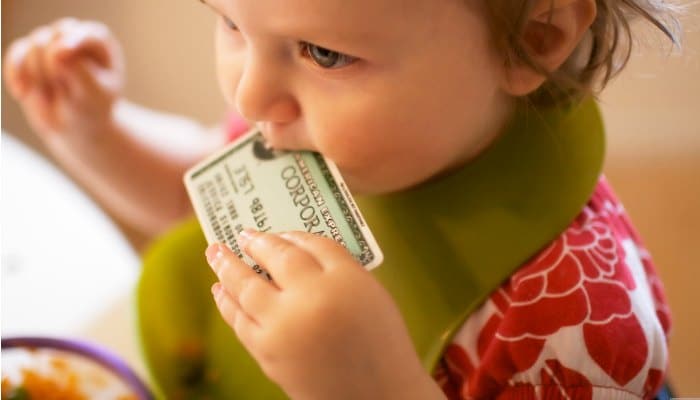 £10 BONUS OFFER: Earn easy cash by watching videos, playing games, and entering surveys.

Get a £10 sign up bonus when you join today.

Join Swagbucks here >>
Our daughter, Daniella, is of the age to have been given a Child Trust Fund from the government.
She was one of the millions of children born between 1 September 2002 and 2 January 2011 who were given £250 just for living in the UK. Good for her, hey?!
When the government started the Child Trust Funds they wanted to ensure that all children started their adult lives with some savings behind them.
They gave every child £250 and looked after children, certain disabled children or those in lower income households received additional payments.
Each year, you could credit the account with tax-free savings.
If you didn't save the full amount, anything you didn't save could not be rolled over to the following year.
The Child Trust Fund itself is a tax-advantaged saving scheme solely for children, which can only be withdrawn when the child reaches 18 years of age.
By 2011 (maybe they realised how much money it was costing them), the government cancelled the scheme.
However, that left something like 6.3 million Child Trust Funds out there, with £4.8 billion worth of funds in them!
I'm not sure if I'm surprised, but, according to Scottish Friendly, out of the 6.3 million accounts sitting there, 1.5 million of them are "zombie" accounts and have never received any contributions after the initial £250 was put in by the government!
Don't worry, though, if you've lost your child's account – here's how to find my Child Trust Fund.
Switch to a Junior ISA?
When the government stopped investing in the Child Trust Funds in 2011, they replaced it with a Junior ISA (Individual Savings Account – if you hate financial jargon then check this out) instead.
This means that children could continue to save in a tax-effective way (as long as they didn't have a Child Trust Fund already).
But, with a new tax year upon us, changes have come into effect for the old Child Trust Funds.
Up until now, if your child has a Child Trust Fund, the account could continue until your child's 18 birthday, and you can continue to save up to £4,080 per year. However, if you want, you now have the option to transfer the account to a Junior ISA instead.
Whether you switch the account is up to you. The accounts work in the same way but there is a lot more choice in the Junior ISAs on the market, and the potential to earn a higher interest.
There are two kinds of Junior ISAs: a cash ISA or a stocks and shares ISA. With the Junior Cash ISA, you are certain to get back your initial investment and probably a little more.
With stocks and share investment Junior ISA you have more risk attached and the value could go up or down, depending on what's happening in the stock market.
If you did want to switch the Child Trust Fund, it works in the same way as if you wanted to switch your adult ISA. You'll need to decide with Junior ISA you want to take out and ask the bank to arrange the transfer.
For a Cash Junior ISA it takes 15 days and up to 30 days for non-cash accounts. You will have to transfer all of the money in the account and you won't be able to have both a Child Trust Fund and a Junior ISA.
If you're unsure if you should be switching, it's always best to speak to a financial advisor.
There is also a fantastic guide on junior ISAs over on the MoneySavingExpert site worth checking out.
I've lost the Child Trust Fund details!
If you've forgotten all about your little one's Child Trust Fund then fear not!
You can find out where the account is held using a contact form on the government site. It'll take them a little time to come back to you, but they'll be able to point you in the right direction initially.
Penny for your thoughts: If you had a Child Trust Fund for your child, is it one of the "zombie" accounts? Are you considering starting to save into it, or transferring it to a Junior ISA? Or do you save in another way for your children?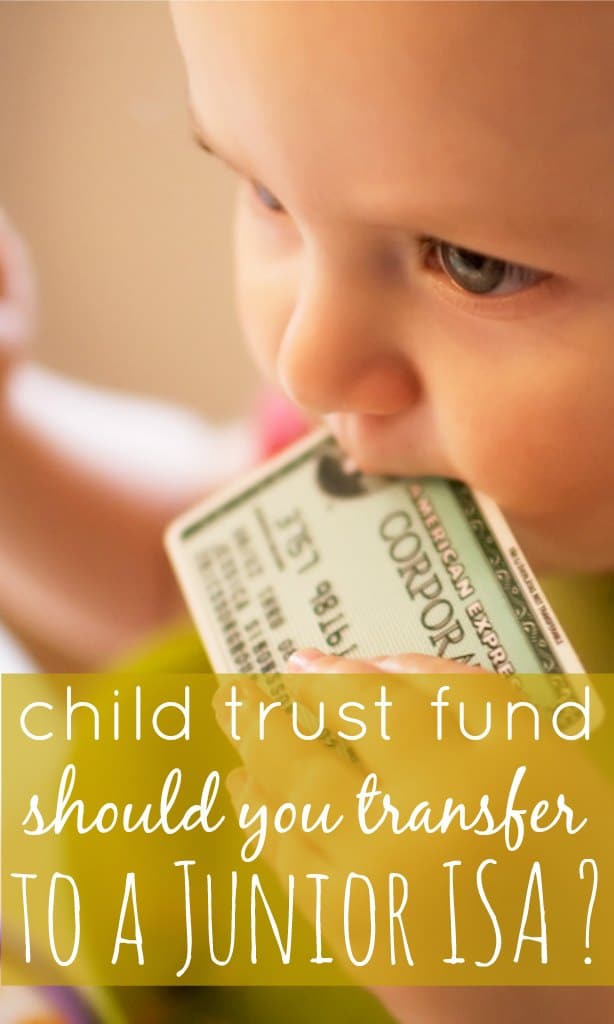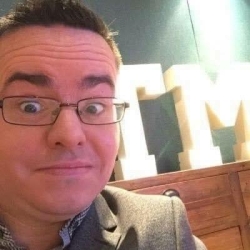 Latest posts by Ricky Willis
(see all)