There could be around £2,000 in savings waiting for your child to cash out – here's how to find my Child Trust Fund.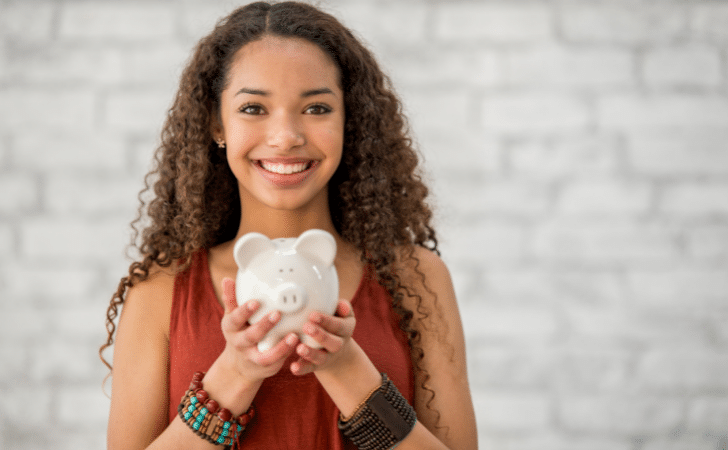 £10 BONUS OFFER: Earn easy cash by watching videos, playing games, and entering surveys.

Get a £10 sign up bonus when you join today.

Join Swagbucks here >>
Children born between 1 September 2002 and 2 January 2011 would have been given a Child Trust Fund from the Government.
These long-term savings accounts were credited with up to £500 free cash vouchers to encourage families to save money for their kids.
Trouble is (and it's easy to do), many families mislaid their child's Child Trust Fund details and will be missing out on savings.
Read on for tips to help you search for your lost child's trust fund account.
How many lost Child Trust Funds are there?
Around a million people have lost the details of their child's Child Trust Fund (CTF), according to the HM Revenue & Customs.
Set up years back, if you moved house between now and then, you might have easily forgotten to update your address with the Child Trust Fund provider.
Or, as happened with us, the provider sold their CFTs on, but I never knew about it, so we had to hunt it down.
And another or: you may not have even realised some 10 to 18 years back that you needed to do anything with it. Instead of being lost forever, HMRC would have set child trust fund accounts up on your behalf.
Around 25% of Child Trust Fund accounts were set up automatically by HMRC, so you and your child would have no clue where to start looking.
It's not too late, and your child will not miss out on lost accounts and this missing money.
We're urging those who have lost their accounts to track them down.
You can do this if you are the child's parent or have parental responsibility.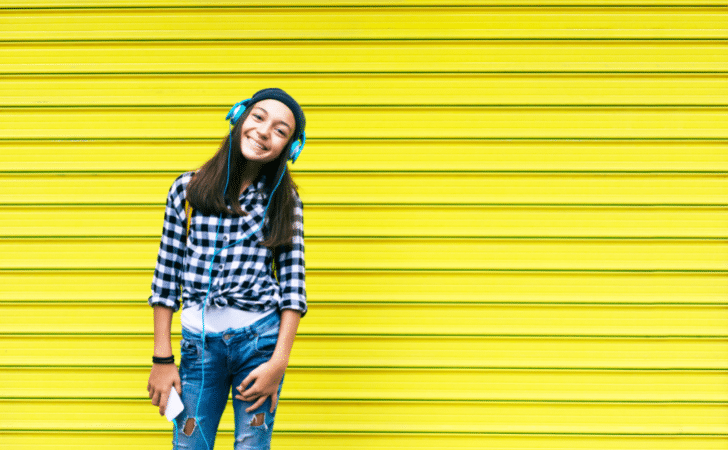 Where did Child Trust Funds come from?
Child Trust Funds were launched to kick-start good saving habits and help parents give their little ones a head start in their adult life.
The trust fund had to be set up before the child's first birthday.
If you didn't get around to setting this up – cause let's face it, it's a busy first year – HMRC would have automatically set this up for you.
How much cash was given?
Families were given cash vouchers to invest depending on their income at the time. The vouchers would have been worth either £250 or £500 if you were on a low income.
You could then make additional contributions and put up to £9,000 a year away tax-free. This money would not affect any child benefit you receive.
The scheme was automatically set up so family and friends could contribute to the child's savings.
The Child Trust Fund account can then be accessed once your child reaches the age of 18, and it could be a nice windfall to find.
Paying into a Child Trust Fund
Parents and family members can continue to add up to £9,000 a year to an existing account.
The money belongs to the child, who can only take it out when they're 18. They can take control of their Child Trust Fund account when they're 16 but can't withdraw any money until they reach the age of 18.
Once your teen turns 18, the Child Trust Fund will automatically roll over to an Adult Shares ISA, allowing them to save a higher amount tax-free – currently around £20,000 per year.
How much is my Child's Trust Fund worth?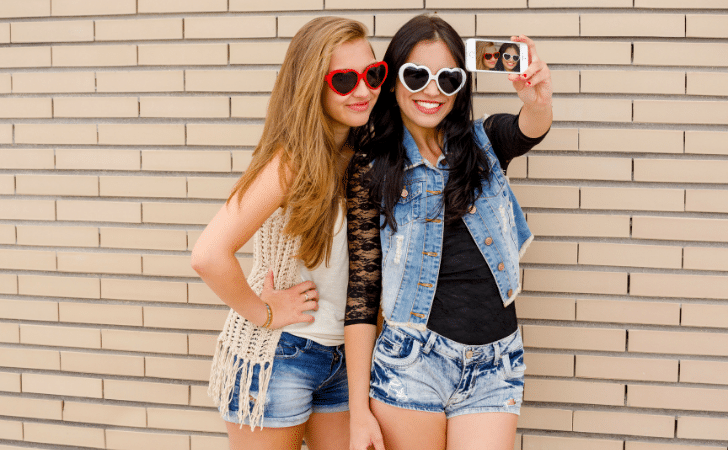 Depending on how much was invested, your teen could have around £500 – £1,000 or more!
However, the average pot of these savings accounts is around £2,000!
It all depends on what your child received from the government and how you and other family members continued to invest in the Child Trust Fund.
It can also depend on the type of account that was opened. You could have had the option of a Cash CTF, which would earn interest; Stakeholder Child Trust Funds, which was a mix of stocks investments although had a fund fee; or a Shared based Child Trust Fund, where most of the money was invested in shares.
If they aren't old enough to cash out yet, you have the option to switch a current Child Trust Fund to Junior ISAs, which may work out better for their savings in the long run.
When did the government stop Child Trust Funds?
The Child Trust Fund scheme closed in 2011.
Instead of a Child Trust Fund, the accounts were replaced with a Junior ISA instead.
What can my teen do with the money?
Once your child hits 18, they can do what they want with their dosh.
They can invest it with an Adult ISA, withdraw all or part of their cash or keep it in another bank account.
If they have limited proof, find out about banks that don't need ID to open an account.
Your teen may have a decent chunk of money to help with driving lessons, uni or a house deposit.
Help! I've lost my Child's Trust Fund details
How to find my Child Trust Fund
If you need to track down your child's account provider, it's very easy to do.
Child Trust Funds are held in various UK banks and financial institutions. Instead of checking with each of the Child Trust Fund providers individually, there is an easy online tool you can check.
You can find out where your Child Trust Fund is located through the post or using a form online.
Find a lost Child Trust Fund account
Government gateway
The easiest place to start is with a government gateway id with their online form.
To apply, head to this form on the government website.
Register and create a Government Gateway user ID and password if you don't already have one.
Then, fill in your full name and address and add your child's date of birth and age.
If your child is over 16, pop in their National Insurance number or for those under 16s, use their Unique Reference Number (find it on a letter from HMRC or DWP.
If you prefer, you can post these details to HMRC.
Share Foundation
With the Share Foundation, you can locate your Child Trust Fund savings account for free.
They can help locate it if the current provider has changed or if the child grew up in care.
You won't need to create a government gateway ID to do this search.
OneFamily
As the UK's largest Child Trust Fund provider, there is a good chance your child's CTF is held with One Family. They took over the running of funds from other providers.
You can contact them using the link on their website, which will do a quick search for you.
We tried this ourselves, and it literally takes minutes to find your details.
Can my teen look for their lost Child Trust Fund?
Yes, once your teenage turns 16, they can search for their money themselves.
If they know the name of the account provider, they can contact them directly.
They can also decide to take full control of their account, so a parent or guardian no longer has access.
Your youngster can search for HMRC to find out who provides your Child Trust Fund by creating a Government gateway ID. They will need their National Insurance number.
If asking by post, they'll need to include all of the following:
full name and address (and/or potential address/es of where you lived since it was lost)
date of birth
National Insurance number or Unique Reference Number
What happens next?
Once HMRC has received your request, they will send you details of the Child Trust Fund (CTF) provider by post within three weeks.
HMRC will contact you for more information if you've adopted the child or if a court has given you parental responsibility for them.
You can then choose to start adding savings to the account again. Maybe a set amount each month or a one-off saving?
Then it's just a matter of waiting for it to mature when your child is old enough.
What do I need to access my child's cash?
As a parent or guardian, you will not be able to access their cash – it's theirs, and when they reach adulthood, it's down to them to access their own trust fund.
Once your child hits 18, their Child Trust Fund matures, and they can access the money.
To do this, your child (or new young adult) will need:
A UK adult savings account (ISA) in their own name
ID to confirm their identity
How can the money be spent?
It's up to them what they decide to do with the money too…
They may decide to continue saving or continue investing in the ISA and add the money to a Stocks and Shares ISA or a Lifetime ISA.
Or, they might want to spend some of the money on driving lessons, a first car, put the cash towards university or perhaps a house deposit.
Or, maybe they just want to hold cash in their bank for a few days and feel rich.
Now they are adults; it's down to them. Although, there's nothing to stop you from leaving some details of a few current providers lying around who offer a good way to continue saving.
If you lost your CTF, could there be other money missing? Find out how to find my lost account from bank accounts, pensions, investments and more.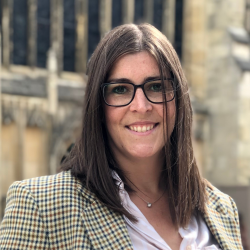 Latest posts by Naomi Willis
(see all)