CrossCountry have removed the admin fee if you want to change the date or time of your Advance ticket, giving you total flexibility and saving you money.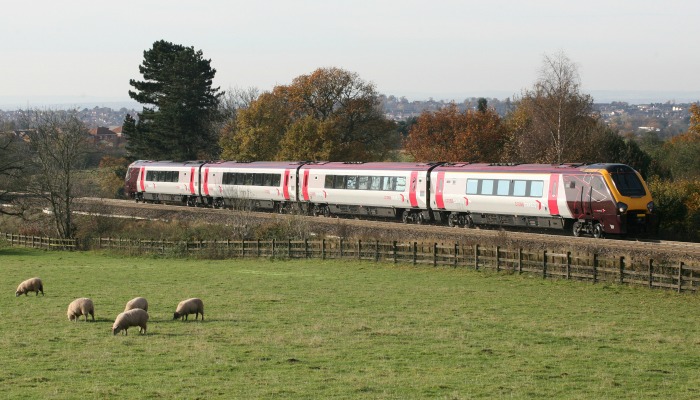 £10 BONUS OFFER: Earn easy cash by watching videos, playing games, and entering surveys.

Get a £10 sign up bonus when you join today.

Join Swagbucks here >>
Having to pay an extra hidden fee, on top of prices is always a big turn off for me.
It's like when you look to change broadband suppliers and they kick you with an add on for the delivery of the hub. Or when you go to a restaurant and they add on a "mandatory" service charge (when the service was appalling). And booking trains can be just as bad!
We don't own a car – we gave it up a few years back to save a few thousand a year. While there are many, many times I miss having four wheels parked outside my home, having the extra cash has been a blessing to us.
A lack of car has meant us having to get used to public transport.
I know the numbers of taxi companies (you now it's cheaper to get a taxi sometimes than pay for four of us on a bus?!). Then I know the bus times, which busses never stick to it so can plan to be late to the stop. And I know the timetables of our trains and a few trips to get some cheaper tickets when we've got to go further afield.
Booking in advance will save you money
An easy way to bring the costs down of train tickets is by booking in advance. Train networks release cheaper seats 12 weeks in advance. If you know you're going to be heading off on a journey, then make sure you're buying your tickets well ahead of time, and not leaving it to the week, or even the day, before.
This will mean being able to get the best overall value for you tickets – great hey!
But there are admin fees!
There is a catch.
You think you've got the best deal in the world, but then you find out that you need to change the time or even the date you want to travel. Although you think you've got all your plans set, who knows what will happen in the next 12 weeks!
With Advance tickets, you will have to pay an admin fee to change this over, meaning your cheap tickets are starting to go up in price. The rail industry will charge you £10 for the pleasure of changing your plans!
CrossCountry remove admin fees
However, CrossCountry are now the first rail company in the UK to ditch these admin fees, meaning that you won't get stung with add-on fees.
If you are a registered customer with an Advance ticket, and need to change your travel arrangements, for any reason, you won't have to pay a fee to change it.
Whether you booked it wrong accidentally, the person you were meeting cannot see you until a day later, or even if you can't leave on time as you can't find someone to look after your dog; it doesn't matter. There will be no more admin fees charged by CrossCountry.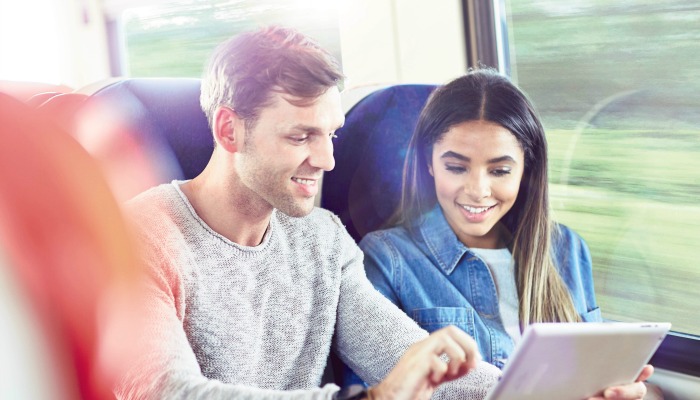 So, in practice, if your revised travel time/date costs more then you pay the difference, but if your revised travel is cheaper then they'll give you a refund.
You are able to change your journey up to 24 hours before you travel without paying a penalty charge. This gives so much flexibility if things change for you right at the last minute.
Flexibility for everyone
CrossCountry serves Aberdeen to Penzance, and Stansted to Cardiff, with the heart of the network being Birmingham.
If you don't live near to any of those stations so think you're losing out, you don't have to worry.
They accept bookings for any rail journey in Britain, with any train company! Unlike many other ticket retailers, they also do not charge a booking fee either! Win, win!
Other tips to get savings on train fares
If you're a student (mature students included) and you own an NUS extra card then you could see savings of 10% off CrossCountry Advance train fares.
You may be able to get a discounted Railcard – are you 16-25, over 60, disabled or travel with a partner or friend? You can get cheaper tickets when you've got a Railcard.
If you commute then you're going to be seeing the trains five days a week. Buying a daily ticket will be more expensive than weekly, or monthly. The cheapest option is to buy an annual ticket to see some decent savings.Trying to find a lump sum may be difficult. However, some employers offer season ticket loans to help cover the price. Ask your HR department if they could help.
Don't buy from the ticket machine! They aren't able to issue tickets for discounts or group savers tickets. Make sure you either buy online in advance, or turn up early and buy from the counter.
Check all options as buying two singles can sometimes work out cheaper than just getting a return. Make sure to look at the different prices before you buy.
Written in collaboration with CrossCountry Trains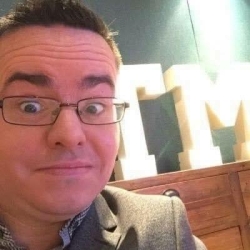 Latest posts by Ricky Willis
(see all)