Can you save money by putting tin foil behind your radiator?
You won't save a huge amount of money, but right now, every penny counts. Experts reckon you could knock around £20-£50 a year off your energy bills by putting radiator reflector foil behind your radiators.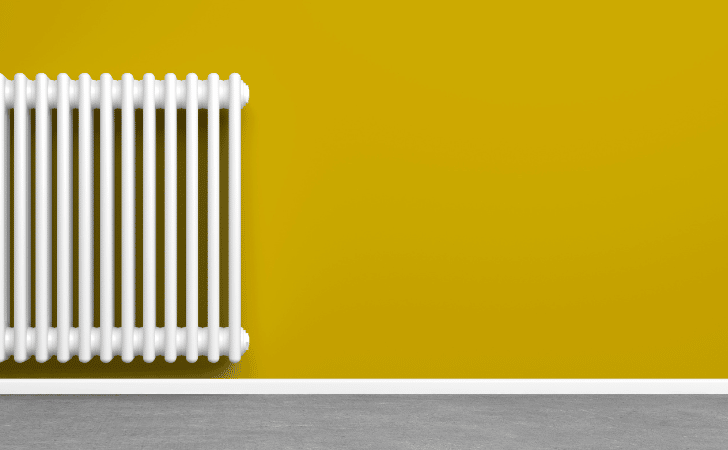 £10 BONUS OFFER: Earn easy cash by watching videos, playing games, and entering surveys.

Get a £10 sign up bonus when you join today.

Join Swagbucks here >>
Should you put reflectors behind your radiators?
Specialist foil can reflect the warm air back into the room, or you can pick up bog standard tin foil from your high-street shop for a few pounds.
The idea works better on external walls and helps reflect heat back into your room rather than losing the heat on your outside walls.
You can make your room warmer and save on your heating bills by putting a shelf above the radiator or adding a fan over the top – this will help push warm air back into your room, too.
You can simply tape the foil to the wall behind your rad, or wrap some silver foil around some cardboard panels. Then slip the panel behind the rad and – bosh – your work is done.
You could try using double-sided self-adhesive pads to hold the foil panels in place to boost the temperature in your home.
Make sure you have the shiny side of the tin foil facing into your room. Many DIY videos and online advice show you how to make reflecting panels.
What are the disadvantages of putting foil behind radiators?
Any disadvantages come down to whether you use standard kitchen tin foil or pre-made panels.
Homemade foil becomes less effective over time because the material oxidises, crinkles easily and therefore becomes less reflective to heat radiation.
This would mean you'd need to replace the tin foil every few years as it loses effectiveness.
While you'd need to put a bit more effort in, the upfront cost is lower.
However, whether you opt to DIY it or buy purpose-made adhesive reflective foil panels, it's still a great short-term home hack to help warm your room and cut your gas or electric bill down.
How much difference does foil behind radiators make?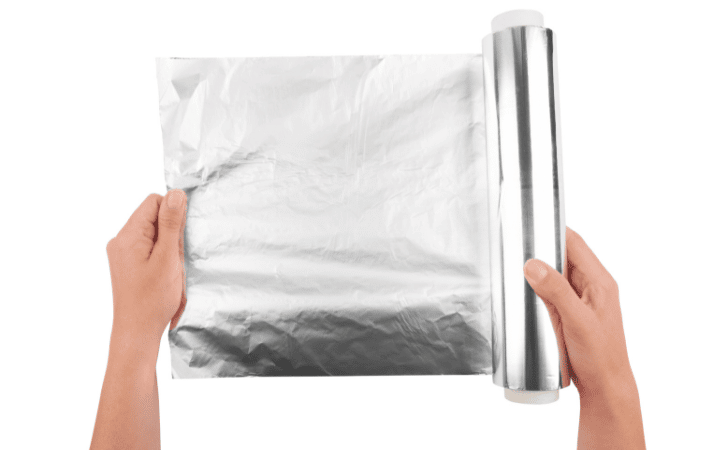 This energy-saving hack isn't going to save you a huge amount of money – perhaps around a fiver a month, if that. But if your house is particularly cold, it may help slash your bills a bit.
You can pick up specialist radiator foil – which can be stuck on with strong wallpaper paste – online or in-store from most DIY and builders merchants.
Does reflective insulation behind radiators work?
This idea works best in older properties that don't have cavity wall insulation. Experts claim you can cut down up to 30% heat loss, which would otherwise be lost through your external wall.
The hack is only really effective on external solid walls which don't have cavity wall insulation, but it is still worth a go.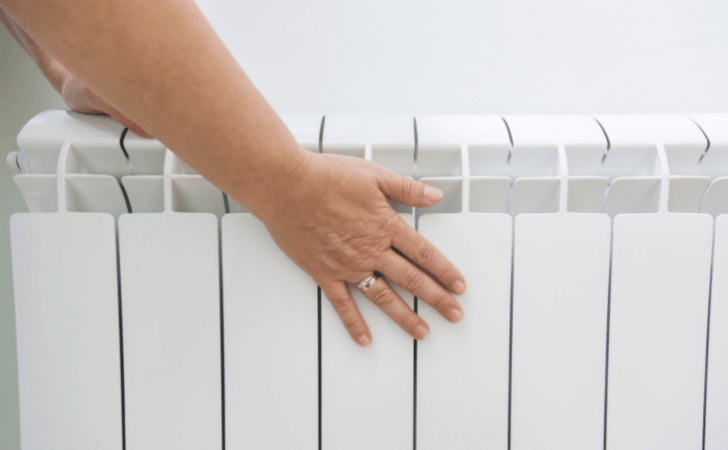 Cheap ways to heat your home this winter
There are lots of other money saving ways to slash your energy costs.
For starters, you can move furniture away from your radiators, not hang clothes over your radiator, and hang some thermal curtains up over your windows.
DIY heating hacks
You could also make homemade draught excluders and snuggle up with a hot water bottle.
What to do if you're struggling to pay your energy bills
Contact the Citizens Advice Bureau to see if you qualify for any grants or benefits to help you pay your energy bills. There is a lot of support on their website.
Some households will also be eligible for the £150 Warm Home Discount.
As a one-off, the Energy Bills Support Scheme from the Government is giving every household £400 off their electricity bill.
You don't need to do anything – this money will be given to you over six months from October 2022.
Pensioners may be eligible for payments of between £100-£300 this winter.
If you're on certain benefits may also qualify for cold winter payments of £25 per week. The Help for Households website has lots of helpful support. Click here for details.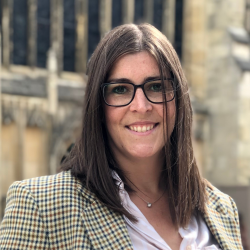 Latest posts by Naomi Willis
(see all)