Millions of pounds in overpaid energy bills is sitting just waiting to be refunded. If you've ever switched providers you could be due an energy bill refund.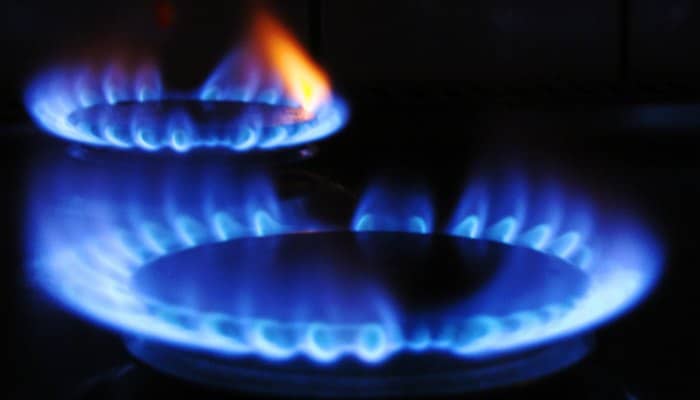 £10 BONUS OFFER: Earn easy cash by watching videos, playing games, and entering surveys.

Get a £10 sign up bonus when you join today.

Join Swagbucks here >>
An easy way to save money on your gas and electricity bills is to switch providers. I am a total advocate of looking around to see if there is a better deal to be had and if you're currently signed up on a dual-fuel tariff with one of the big six, you could save up to £234 each year by switching!
However, after you've checked the best deal, switched to a new company (remember to get cashback in the process!) you need to check for any outstanding credit on your energy account and ask for it back.
Simple! But what if you've changed energy providers in the past? Did you do it then? There is a good chance that you did not get a refund when you left.
Good news is you can still get an energy bill refund!
How much can you reclaim?
New research from uSwitch has show that almost a quarter of bill payers who have switched supplier admit they don't know whether they have credit remaining in previous energy accounts. It also showed that 79% of consumers who had credit outstanding in their accounts reclaimed an average of £88 each but some were able to get as much as £300 back!
Up to £235 million could be still be left laying dormant in closed accounts and although the energy companies are *trying* to reunite the cash with it's past customers, you can take things into your own hands.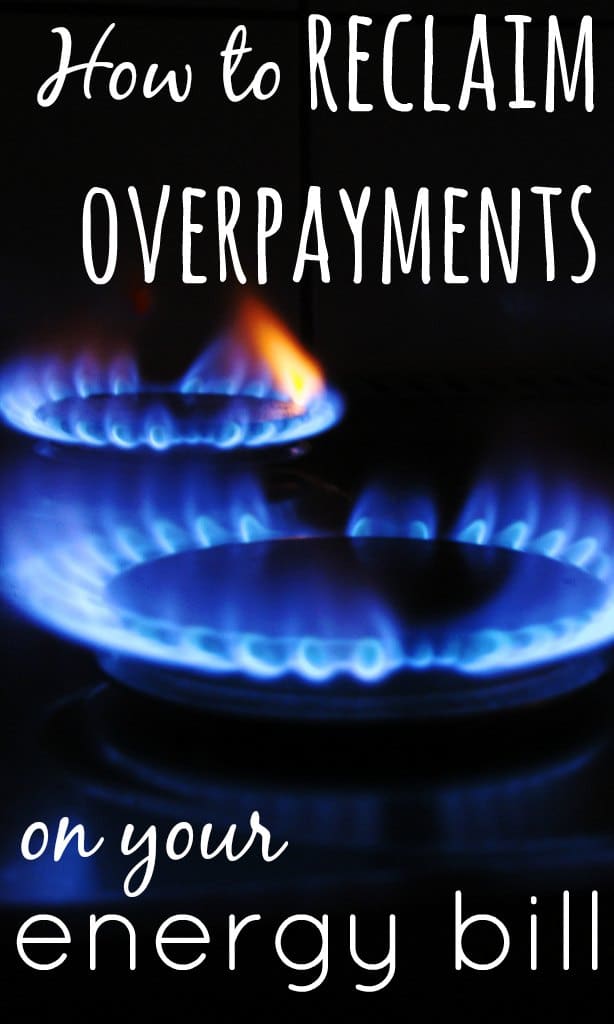 Energy bill refund – how can I get my money back?
This is the easy bit!
All you need to do is contact your old energy company and ask if you made any overpayments. If you did you will be refunded the full amount.
You can contact as many companies as you think you have been with before and just ask for your money back. They all keep past records so if you had an account they should be able to find you. There is no time limit on these claims either so you could go back for as many years as you can remember.
Try to have a think about your previous addresses and see if you can find older bank statements, or past utility bills so you can track who you used to pay for your gas and electricity.
Who can I reclaim my money from?
Ofgem has pushed for energy bill refunds to be given from the "big six" energy providers – British Gas, EDF Energy, E.On, Npower, SSE, and ScottishPower – but it doesn't hurt to try some of the smaller companies too.
* SSE includes Southern Electric, Hydro, Atlantic, SWALEC
What if they don't refund me?
If you think you did make overpayments, and have utility bills or bank statements that show this, you should first make a complaint with the energy company directly. They will have eight weeks to deal with your complaint and if it's not resolved then then refer it to the Energy Ombudsman.
Penny for your thoughts? Have you managed to swipe an energy bill refund? Let me know in the comments below.
Even if you are with your current energy supplier, you may still be able to get a refund if you are "in credit". Work out if you've got enough credit to cover you for the winter months, then why not ask for a refund.
Image via Flickr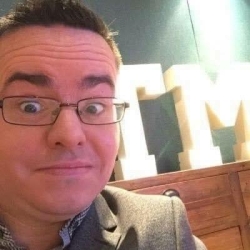 Latest posts by Ricky Willis
(see all)