It's not that energy companies don't want to make it easy, but it can be confusing working out what your latest bill is trying to say.
And if you're scratching your head when you look at your bill, then don't worry; you're not alone.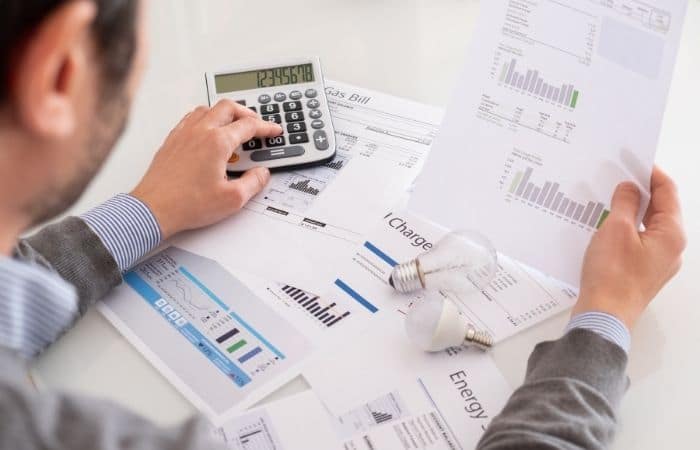 £10 BONUS OFFER: Earn easy cash by watching videos, playing games, and entering surveys.

Get a £10 sign up bonus when you join today.

Join Swagbucks here >>
According to a survey by YouGov on behalf of Uswitch, 60% of people find their energy bills confusing.
Do you owe more money on your gas and electricity bill, or are you due an energy refund?
Account in credit and the in debit meaning on your gas bill is very different from what you use elsewhere.
If your account is in debit, you've used more energy than you've paid for
When your energy bill is in debit it means that you owe the supplier money.
Don't panic straight away, though. It can be normal to be in debit on your energy account at different times throughout the year.
During the winter, you usually use more energy, and you might find your bill shows as in debit as you head into spring/summer.
In the summer months, you usually use less energy so catch up to balance your account out.
If the amount you starts creeping up too much (especially over the summer), it'd be a good idea to adjust your direct debit to start clearing some of the money owed.
If you don't do this, you'll end up with a much higher bill when you want to change suppliers in the future. Or, if you can afford it, you can make a one off payment.
You could look at what appliances use the most electricity in a home and adjust how you use them to cut down on your consumption.
If you want to switch, being in debit may mean you need to clear your bill before they let you change suppliers.
While your energy bill may show on your credit file, when your account is in debit, it shouldn't affect your credit score or impact if you apply for other types of credit.
It may become an issue if the company writes to you to increase payments, chases you, and you don't take any action.
If you're struggling to pay your bill, get in touch with your provider as soon as possible, as they may be able to help.
This could be by switching you to a cheaper tariff with them or maybe even spreading the payments over a longer-term period.
To help with increased costs, there is £350 in rebates through energy bills rebate which can help offset the energy price cap rise. You can also get support from the Warm Home Discount.
There are some energy companies that offer support if you are in debt on your energy bill; they can help fund the cost of more energy-efficient boilers or can provide a white goods grant.
If your account is in credit, you've paid for more energy than you've used
When your energy bill shows as in credit, the energy supplier owes you money.
It could also be shown as CR.
You may want to jump in there and request an energy bill refund, but it's maybe worth keeping your account in credit to help pay for future bills. The credit balance will carry forward and cover your future bills.
Or, you could adjust your direct debit, so you pay less.
If you pay by direct debit and it's in the height of summer (in the same way above), you use less energy but pay the same as you do in winter.
By the time winter comes, you will use up the money you've saved up.
Keeping money in your energy account means you'll be covered when you use more energy in the winter, but the energy company have all your money in the meantime.
Personally, I don't mind too much as our energy provider pays us 3% on credit balances, which is far more than I get from a traditional savings account.
However, you may prefer not to treat your energy bill as a savings account; just be careful to save money elsewhere to budget for higher bills in the winter months.
Find out how to fix issues you're suddendly wondering why is my electric bill so high.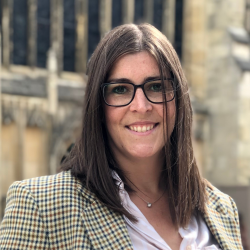 Latest posts by Naomi Willis
(see all)