For a limited time only, take advantage with an Everything 5 Pounds voucher code (grab it from below) to get FREE UK delivery on all orders!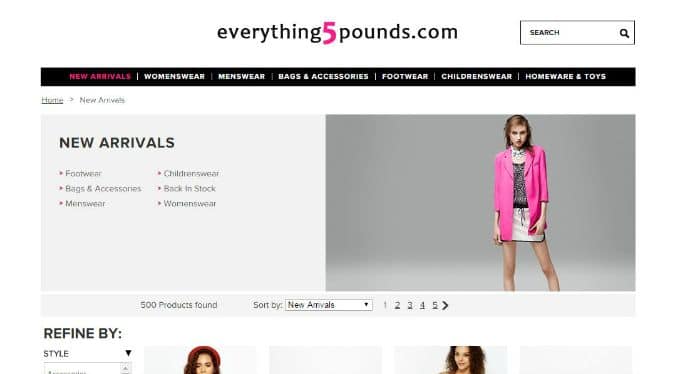 £10 BONUS OFFER: Earn easy cash by watching videos, playing games, and entering surveys.

Get a £10 sign up bonus when you join today.

Join Swagbucks here >>
I rarely buy clothes. Sometimes I like the idea of going shopping to get a few new things. I see adverts with pretty dresses and think they'd look nice on me. But then I remember that I have enough stuff and a needle and thread can fix small breakages.
On top of that, our town has a huge variety of charity shops, many of them untouched by shoppers out for a bargain on clothes.
Quite recently I was very happy that I bought a new dress for £5, but our eldest, who is one of the thriftiest shoppers I've ever seen, came away spending £3 on three items – she got herself an entire outfit!
Shopping in this way is not always possible and we'd spent a lot of time in four different shops to get these bargains.
The reason we shop in charity shops is down to the cost. A hardly worn, or never worn, top can be a few quid in a charity shop, but can set you back £30 brand new in a high street store. I just cringe at the thought of having to pay that.
Quite some time ago, I came across an online retailer who made me take notice. I looked through their categories and loved it!
Problem is, this was my secret. Although I've never really bought much from the place (UPDATE – I have now used the stores a good few times), I made the mistake earlier in mentioning three words to our eldest – Everything 5 Pounds! Whoops!
In the way that Poundland, 99p Store and all other shops of a similar nature sell products for the price of their name, Everything 5 Pounds sell dresses, shoes, bags, tops and more for – you've guessed it – £5.
Since telling her about this store, she has spent what seems like forever, checking page after page of items saying:
"this looks nice"
"isn't that top cute"
"don't you think this would suit me"
and my favourite…
"hey, guess how much these shoes are?"
Yes, they are £5.
The store has been around for a while. They seem to be picking up with popularity as they've recently added a line of children's ware and home ware too.
Looking for cheap shoes? << This is the only guide you'll need!
The store releases new lines on a daily basis so there is always something new to look at, however the stocks runs out very quickly.
Usually, the delivery isn't a set price. The items you put in the basket will make a difference on how much the postage is. When you get to the checkout, they give you a calculation of how much delivery will be for your chosen items.
FREE UK Delivery – Everything 5 Pounds Voucher Code
Forget about paying for delivery! Right now, you are able to get FREE delivery on all UK orders at Everything 5 Pounds when you enter the code.
Live codes:
By using the discount code MEGA5MSE you will get 5% off each item as well as free delivery!
Everything5Pounds will be "everything £4.75" (plus free delivery) until 27 January 2017 at 22:59:59.
Expired
EXPIRED: FREE delivery on all UK orders COMEBACKFD – expires 6 September 2015 at 22:59:59
You must log in (or create an account) first to be able to use the free delivery code. If you're not logged in then it will not work.
As an extra tip to get the most out of future offers, remember to follow them on Facebook as they run a free weekly giveaway too!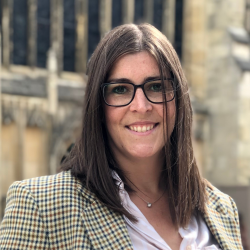 Latest posts by Naomi Willis
(see all)