I love takeaway food, especially curries – the thought of the delicious tasting exotic delights that I can't cook myself makes me dribble like Homer Simpson.
Even down to the fact that I can order it online, in the afternoon, and still have it delivered at a time I want later on that evening. The washing up is minimal, our tummies are full and the only negative is the hole in my wallet.
It used to be so easy for us to get a takeaway. Paying by card made it even easier as I didn't see the money trickling away but, as we quickly found out, the cost of takeaway food adds up quicker than Usain Bolt running the 200 meters.
Now we're trying to survive on an extremely tight budget, I know we can't just have a takeaway when we feel like it but you know what, I don't want to go without the occasional Chicken Jalfrezi with Bombay Aloo and maybe a side of Keema Naan. I don't want to go without the Meat Feast Deluxe with stuffed crust and chicken strippers.
This is all well and good me saying that but what can I do about it? I certainly don't want to jeopardise our budget and leave us skint again just to satisfy my takeaway urge. I've got to face facts that it's out of our grasp and the only way I'm going get the food I want is to learn to cook better, properly and on a budget.
Saturday night will become our new "Fakeaway" night.
Starting from this Saturday we are going to prepare food, on a tight budget that you would normally get from the local takeaway.
Saturday is the perfect day as the family are more chilled out. We would of been able to spend some time relaxing together and we can have more time preparing food, rather than the mad rush that happens in the week.
The following rules will apply:
The FakeAway will have to be a dish or dishes we could have normally ordered from a local takeaway.
The FakeAway will have to cost no more than £5.00 total for a family of four.
We will have to make the FakeAway from scratch (no cheating with a cheeky side from M&S).
Skint Dad and Skint Mum will both have to help with the cooking (it's only fair).
Skint Dad can sit down after and let the others do all the washing up. ;-)
I actually think this is going to be a great idea. We will save a fortune, eat enjoyable food and hopefully increase our cookery skills at the same time.
So my friends, what do you think? Is it possible to do this? Are we biting off more poppadoms than we can chew?
Have a look at all the fakeaways we've made so far. Do you have recipe ideas that we could maybe try out? Remember the rules though!
To make sure you don't miss out on any of my fakeaways or budget recipes, sign up to my newsletter here and have all the budget recipes delivered straight to your inbox.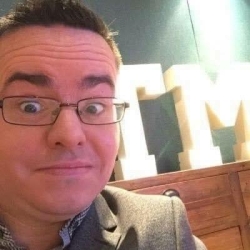 Latest posts by Ricky Willis
(see all)