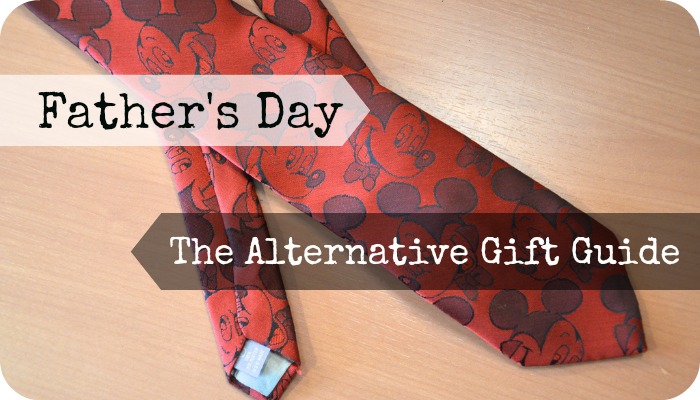 £10 BONUS OFFER: Earn easy cash by watching videos, playing games, and entering surveys.

Get a £10 sign up bonus when you join today.

Join Swagbucks here >>
With Father's Day on Sunday, shops all across the UK are rubbing their hands with glee. Every year dads wake up on Father's Day to a plethora of cards, socks, jumpers and biscuits. And whilst it's nice to receive gifts, it's not always the things that dads actually want.
Take me for instance. I've been a dad for over fourteen years and in that time I've received a number of different things for Father's Day; a world's best dad cup, days of the week socks, a Mickey Mouse tie and a huge bar of Toblerone which took me almost a year to get through!
Now I don't want to sound ungrateful but, as thoughtful as these gifts were, I didn't really want them. My children, on the other hand, though I would love wearing a Disney tie to work or have socks that remind me that it's only Monday and I have another four days at work!
Let's face it, whether it's Father's Day, Mother's Day, Grandparent's Day or second cousin day, they are just an excuse for shops to sell a load of stuff that will get played with a couple of times and then chucked in the drawer. I love receiving gifts but I would rather receive gifts that I actually want rather than gifts that are just a waste of money.
So if I don't want these gifts then what do I want I hear you say? Well, I'm going to tell you and hopefully, all you mums and kids out there will for once leave that handy household gadget on the shelf.
A lie in
Now you know how it goes. All week you wake up early (normally before the alarm) and you look forward to Saturday when you can have a little bit of extra shut-eye in the morning. The weekend comes and guess what? Yep, you still wake up early because those cheeky little devils known as children don't understand the concept of letting daddy sleep for a little bit longer. No, all they want to do is jump on daddy's head at 5 am in the morning!
Just for once and because it's Father's Day I would really really love an extra hour in bed with no one jumping on me!
A decent cup of tea
Although I do get the odd cup of tea made for me in the week I wanted to add this because frankly, although I do appreciate it when one is made for me, it's more often than not bloody awful. I actually think they do it on purpose. Just the other day I asked Daniella to make me one and I was presented with lukewarm milky water. If nothing else, all I would like for Father's Day is a decent cup of hot tea.
The ability to nap in the afternoon
Come on admit it, we all like to have a little afternoon nap given the chance. And there lies the problem – I'm never given the chance. When I'm on the sofa and I can feel myself nodding off – BAM! Someone (normally a child) interrupts me. And this happens every time! The perfect Father's Day gift would be for me to have an afternoon nap where nothing or no one disturbs me. It's not a lot to ask and it doesn't cost a dime.
No squabbling
With three girls of varying ages in the house, there is not a day that goes by without them squabbling over something. No matter how hard I try to keep the peace and make the house into a tranquil home where it's all sunshine and candyfloss, within 20 minutes of them being together, the squabbling starts. What makes it worse is the fact that they squabble over nothing!! Come on girls, just for one day keep the peace for daddy and get along.
No chores
I don't mind doing chores. I actually (in a weird sort of way) quite like doing the vacuuming. That doesn't mean I wouldn't like a day off from it though. And when I say no chores, I mean no chores. Just one whole day of no washing up, no putting away the dishes and no cleaning the loo. It's not a lot to ask and it is Father's Day.
Control of the control
When I was a child I had no say on what we would watch on the telly box. Nope, my dad was in charge of the remote and if that meant I had to watch nothing but news and documentaries then tough. Nowadays it's the other way round. Whether it's the missus wanting to watch Don't Tell the Bride or one of the children wanting to watch My Little Pony or Milly and Molly; I never get a decent amount of time to watch my programmes.
For Father's Day, I would like to be able to watch what I want to watch. I want to be in charge of the remote control and if all I want to watch is the news and documentaries then tough.
15 minutes uninterrupted in the loo
This never used to be a problem. I could disappear for 10 minutes to the bathroom and not be interrupted. Actually, I can even remember being able to read at least ¾ of the newspaper before anyone realised I'd disappeared. Not anymore though. Within seconds of me shutting the bathroom door, Chloe comes a knocking. It's like she has built-in sensors which alert her to when I need a wee.
For Father's Day, all I want is to go to the loo and not have anyone knocking the door or asking how long I'm going to be. I want to read the newspaper in peace from start to finish!
So there you go. If you are a mum or child who is stuck for ideas on what to get that man in your life for Father's Day, choosing one of the options I've mentioned above will definitely go down a treat. What's more, it won't cost you a penny!
Do you have any other gift suggestions other than the usual run of the mill tat that normally gets bought? If so let me know in the comments below.
Photo: Flickr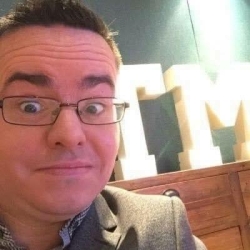 Latest posts by Ricky Willis
(see all)