The average household in the UK has £400 worth of unused stuff. You can easily make money by selling your unwanted items and declutter at the same time.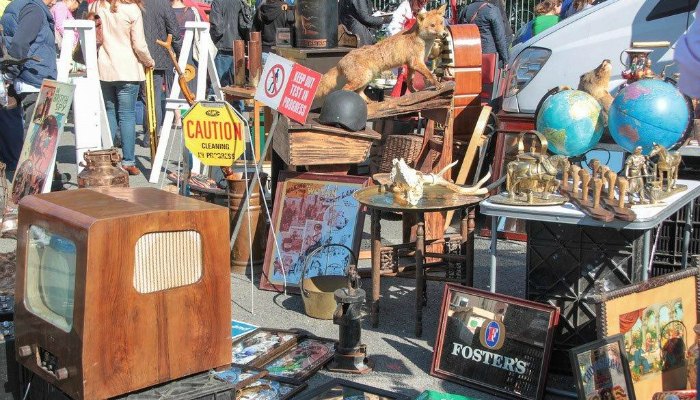 £10 BONUS OFFER: Earn easy cash by watching videos, playing games, and entering surveys.

Get a £10 sign up bonus when you join today.

Join Swagbucks here >>
The average household in the UK has £400 worth of unused stuff that can be sold. A recent survey commissioned by needaproperty.com found that we're hoarding so much clutter.
Maybe you've got too many unread books and DVDs; you want to sell VHS tapes; get rid of unwanted Christmas presents or bulky sports equipment? Clearing it out would free up the space of a single bedroom!
Not only that but with an average of £400 to make – it would come in handy!
Clear home, clear mind, clear debt
Over the years, we've bought and been given many things which, although nice, becomes increasingly difficult to find a home for. I am a hoarder by nature and, up to now, would always choose to keep items rather than get rid.
Having a clear out for me is not just about tidying up. It's about taking control of the space we live in, having the realisation that we don't need all this stuff (that we don't use anyway) and being able to make money selling your unused and unwanted items in the process.
Plan of attack – room by room
You need to make a start somewhere. Start going through one room at a time, sorting out the items you can sell and any rubbish that can just get thrown out. Hopefully, you'll have more in the sell pile than the rubbish one.
Look high, look low, checking drawers, wardrobes and under the bed. Tackle one room at a time and don't move on until each room is fully decluttered. There is no point trying to sort out more than one room at a time as you'll get fed up and end up being more in a mess than when you first started.
Don't make excuses
When looking at our treasured possessions, the first thing that comes to mind is that I kept it for a reason. I shouldn't get rid of it as it will come in handy one day, eventually. However, I said that a few years back when I first put it into a drawer, where it's sat ever since.
If you haven't used it in the last six months and there is no real sentimental value then get rid. It sounds tough but I never promised it would be a walk in the park.
Obviously, you may need to keep the Christmas decorations which will be sitting unused for a vast proportion of the year! ;-)
Get the kids involved
The problem is, it's not just me who seems to have turned into a hoarder. The children seem to do the same thing. When I said that we were going to sell some things, Daniella didn't seem too impressed. I think she thought we were going to sell the TV which, although a little extreme, would certainly add to the pot.
To get her more involved, I explained the reasons why we're having a clear-out. I also suggested that the toys she no longer plays with could make another child really happy. She seemed to take this on board and carefully spent a few hours sorting, resorting and resorting again the toys she no longer wanted. I was happy to see her Troy doll from High School Musical was in the sell pile…
I also promised her a cut of the money we got for her toys. This seemed to be a real incentive and I slightly worry she will be wanting a trip to the toy shop in the not so distant future.
Prepare to sell
Once you've decided what you want to sell you need to put in a little research.
To make money selling your items, you need to decide how much value you put on them and you need to be realistic in what you're asking for. Take into account how old the item is, how much wear and tear the item has and who will be buying it.
Because you have an emotional attachment to the item it's easy to set a high price tag. I find it hard to sell baby clothes – I remember the girls wearing them and they are essentially priceless – to me. To others, they are just clothes. It's always worth having a look on eBay so you'll be able to work out how much you're likely to get.
Rather than selling individual items, consider bundling them up and sell as a job lot. This especially works well with clothes. People who are looking for a bargain would rather pay £5.00 for 10 items, than 50p for one. Although the same price, the bundle for a fiver seems better value.
How the item looks when you sell it will also impact on how much money you can make. A clear bright photo of the item on its own will attract more interest than one that's cluttered and of poor quality.
If you don't have enough stuff at home, why not buy return pallets and make a profit selling stock on?
Where can I sell my stuff online for free?
There are loads of different ways to sell your old things and make a buck. Some options work better than others, it really comes down to what you're selling. It's also worth thinking about how much time and effort you want to put into it. The less effort you make, the more likely you'll get a lower amount of money.
Facebook
If you're on Facebook, there are loads of local selling pages (known as Facebay) that are cropping up over the country. Simply search and join your local group, post a photo and say how much money you want.
It's a bit hit and miss but, as with anything, if someone wants what you're selling, you're in luck. I do find most people want something for nothing and the pages aren't greatly moderated which can lead to online arguments about who should be first in line to buy the item.
Related post: How to Get the Most Out of Facebook Marketplace
Gumtree
Gumtree is one of the biggest classified sites in the country. With over 8 million visitors a month it's the perfect platform to sell your unwanted items. Signing up to sell on Gumtree is straightforward and free of charge. The site is easy to use and the process of placing a for sale ad is straightforward.
Amazon
If you have lots of books to sell then Amazon may be a good choice. You can also choose to sell films, toys and lots of other items. You simply say what you have for sale, and then wait until someone buys it. When it sells, you need to post the item. You will have to pay Amazon a selling fee which changes depending on what the item is.
eBay
Another popular way to sell your items is on eBay. The majority of listings on eBay are auction-based and if an item is popular it can cause a bidding war in which you'll end up getting a great price! Most people start their auctions at 99p (plus postage) and wait to see if the price climbs.
I'm always biting my nails in the last few minutes hoping the price will jump up – sometimes it does, sometimes it doesn't.
When your item sells, after payment, you then need to post it to the winning bidder. eBay have a fee structure which differs depending on the type of item you sell and how much it sells for.
For some of the best postage pricing, take a look at what is eBay Packlink.
Get someone else to do it
If you like the idea of eBay but you're not sure where to start, there are companies that can sell your item for you. You will be charged for this.
Stuff U Sell are one of these companies. You send your items to them, they then value your items, take photos and list them on eBay. When they sell, they then make all the arrangements with the buyer and send you the payment. They normally charge you 33% on net sales of up to £1,000. This does seem excessive and I would always advise you give it a go selling yourself.
In print
Put a classified advert in your local newspaper or the Friday Ad – it's easy to do.
Go online to your local newspaper and if the item you're selling is below the £100 mark, you can normally insert it for free. Your item will be listed in the paper and online too. If you're selling a car or motorbike then be prepared to pay for this to be advertised.
You can have your item put on the Friday Ad website for free and can have it added to the printed copy for a small fee.
Other options
There are plenty of other options to sell your stuff after a clear out.
Yard sale
If you've got a front garden, and have good passing traffic, then put a table out front and have a yard sale.
You don't have to spend time packing things into boxes or envelopes to take to the post office. If you don't sell any items, it wouldn't take too long to put it away either.
Rent a table
Summer is normally a good time of year to rent a table at a school fête or at a church table top sale. The amount of people you get to see could be a little limited but it's nice to know that the overall profits from the rent of the tables goes back to the community scheme.
Why not consider a nearly new sale too? They are quite a number popping up in my area and they usually sell clothes, toys and equipment for children from birth to 11. They are getting more and more popular for parents who are short of money so will be a good way to pass on unwanted things from the children.
A good place to look for events are local newspapers, netmums and stallfinder.com.
Upcycle, then sell on
You may need to be a little crafty for this one but have you ever considered giving your old chest of drawers a lick of paint and turning it shabby chic. There is quite a following for this type of furniture at the moment, and rather than selling your dated drawers for £10, spend a little time bringing it up to date then sell it on. I've seen second hand shabby chic furniture sell for £50 so it's worth putting the effort in.
You could also look to save money at Christmas and during the birthday seasons by turning your old items into new treasured gifts for your family and friends, rather than using your cash to buy presents from the shop.
Computer video games can be traded in for store credit, or you can get a slightly lower rate as cash. Have a look at Game and Cex to see what you could get.
You also have companies that will take your mobile phone or gadgets for cash and other companies who will buy your used ink cartridges – one man's rubbish is another man's treasure.
Pawn shop
To be honest, you won't get a lot of money this way but it is an option. They usually work out how much they will buy your item for by doing a search on eBay. They then see the prices the item sold for and will offer to buy yours for half the value.
So, your camera retails for £100. On eBay it sells second hand for £60. The pawn shop offers you £30. For only a small effort, you could put your item onto eBay and double your profit.
Cash for clothes
There are a number of these companies popping up all over the place. You take your clothes in (some do pick them up), they weigh the clothes and then pay you cash.
Our local one pays 50p per kilo of clothes, shoes and linen and 15p per kilo for everything else like books, DVDs and games.
Give to charity and still make money
When you donate items to Oxfam, you can Tag A Bag and collect 2 Nectar points for every £1 of items that sell.
Have a look at other ways to collect Nectar points without going anywhere near Sainsburys.
Car boot sales
If you're an early bird then a car boot sale may be a perfect option for you. There are loads of car boot sales all over the country. Take a look in your local newspapers for boot sales in your area.
Remember: do it every year
Without realising, you may find that this time next year, you have accumulated another load of things that you don't really need or use.
Make sure you have a good clear out every year to keep the clutter in your home down (less clutter will mean less tidying up) so you get keep making money from your old stuff.
Watch the cash roll in
With all that hard work it's time to reward yourself with a drink. Whatever your poison; tea, wine, beer, a G&T – you've earnt the money so go and have one! Cheers!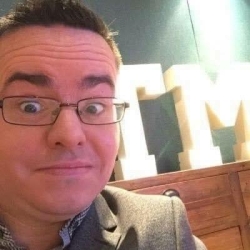 Latest posts by Ricky Willis
(see all)