Customers who have a current account with Ffrees have been left with no money after a technical issue has stopped any wages, pensions or benefits being paid in.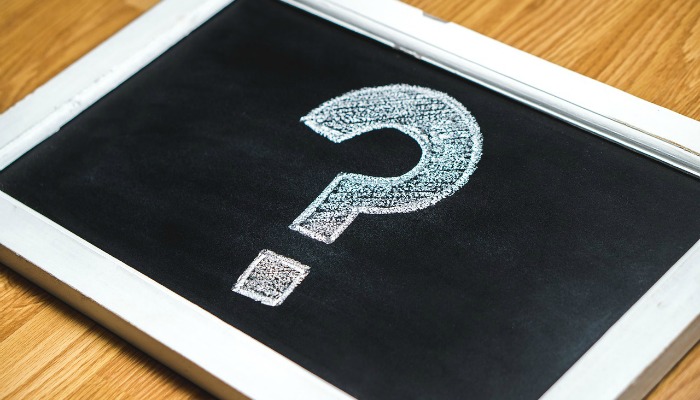 £10 BONUS OFFER: Earn easy cash by watching videos, playing games, and entering surveys.

Get a £10 sign up bonus when you join today.

Join Swagbucks here >>
A member of the Skint Dad communities contacted us after finding herself stuck with no money.
This wasn't through not putting any money aside, but it's down to …. well…. actually no one seems to know!!
Issues affecting TSB have been widely talked about in the media but this one seems to have gone quietly unnoticed.
What's been the reported issue?
A two week IT crisis has left thousands of people unable to access their TSB online bank accounts. It's also meant TSB customers have seen the wrong account details or incorrect balances.
It has also meant that making payments or transferring money online has not been possible for some people.
While it's a big annoyance, customers are still able to use their TSB cards to withdraw money or pay in-store and online as usual.
So while it's bad (BIG BAD), it's not ALL bad.
What's not being said?
Whether the IT glitch is connected, or not, (I cannot find any reference at the moment) other providers have been seeing IT and technical issues as well.
Every single Ffrees account holder is not able to have money paid into or out of their account.
Anyone who has been expecting to get paid, whether that's wages, a benefits payment or a pension, the money has not been able to reach their accounts.
Who are Ffrees?
Ffrees offers current accounts to people who may usually be excluded from the banking system.
You don't need to have a credit check to get an account so they will accept absolutely everyone.
If you struggle to get a bank account, then Ffrees isn't a bad option to consider
They don't offer credit or overdraft facilities, but charge fees for people to use the account.
What's the problem?

Ffrees customers have been hit by a big computer glitch.
This time, they are saying the fault is with Natwest (their "banking partner"), but they have no indication of when it will be fixed. They told me it's out of their control and they need to wait for Natwest to fix the issue.
Sue, a member of Reduce Your Supermarket Spend, who lives near Wigan, wanted us to raise concerns about not being able to access her money.
She told me: "I am normally very quiet, but this has really upset me and I feel nobody is listening to us."
Sue, along with all Ffrees customers who have called for an update, have been told there is nothing they can do.
Technical issue
The Ffrees site says:
Our banking partner is experiencing technical issues and cannot currently process inbound or outbound payments, including Paypoint deposits. Payments with your Ffrees card, ATM withdrawals and transfers between Ffrees accounts are not affected. We're working on this as a priority and we're sorry for any inconvenience this causes you.
So, if anyone has been expecting to be paid wages or receive any benefits payments it would have got stuck in the system and you won't be able to get your money.
While it's easy enough to say people should save, when you live from pay date to pay date, this is not possible.
Considering these accounts are suitable for more financially vulnerable people, either who receive benefits or have a poor credit file, this will have left many with no money at all.
Sue told us that no payments have been processed on her account since Tuesday – both in and out.
She also told us that she has had no direct communication from Ffrees. She has only found out what's happened from a notice on their website and by calling in herself.
UPDATE: 4 May 2018
The following message has been added to the Ffrees site:
PAYMENT PROCESSING
The technical issues experienced over the last few days have now been resolved for new payments into and out of customers accounts since 6pm yesterday evening (Thursday 3rd May). All debit and credit banking transactions are being processed in the usual way.
The banking transactions submitted between 9.45am on Tuesday 1st May and 6pm on Thursday 3rd May, have been affected in the following manner:
Credits into accounts:
Any credits to your account, received from 6pm Thursday 3rd May will be processed as normal. Any credits that were expected over the last few days (between Tuesday morning at 9:45am and Thursday evening at 6pm) have unfortunately been returned to the sender. If any credit that you were expecting is not yet showing on your account, we advise you to contact the sender to arrange for it to be resent.
Payments out of accounts:
Any outgoing payments that were scheduled to leave your account on Tuesday, Wednesday or Thursday up until 6 pm will not be paid, although they will currently be showing as having left your account. These will be recredited to your account on Friday by 12noon. You will therefore need to make these payments again.
Any outgoing payment scheduled after 6pm on Thursday (3rd May) will be processed as normal.
Once again, please accept our apologies for this and for the inconvenience caused.
So, to summarise:
If you were expected to be paid between 9.45am on Tuesday 1st May and 6pm on Thursday 3rd May – go back to who sent it and ask for it to be sent again.
However, it's not just a matter of the money can be resent straight away. Ffrees has sent the money back as a BACS payment, which will take three days to return to the sender. As it's a Bank Holiday weekend, this will mean they won't get the money until Tuesday 8th Maty. It's only aftre this time will you be able to ask whoever was meant to pay you (your employer, HMRC etc) to resend the payment.
If you were making a payment between 9.45am on Tuesday 1st May and 6pm on Thursday 3rd May – it will be credited by Friday 12noon and you need to make the payment again.
If you were due to make payments for debts and there was a delay, this may impact as a default on your credit file. I suggest you contact the lender, explain the issue and they should hopefully not mark it as a default, due to the technical issue.
Others have taken to Twitter for answers:
@FfreesUK when is our money going to show up in our Accounts i have children to feed there's always a problem with banking with you ffrees

— Dana lambe (@Danalambe2) May 2, 2018
@FfreesUK can you please update your customers as to why we cannot send or receive money its been about two days now and no explanation….NOT ACCEPTABLE….

— MAID IN THE UK (@missmuffyok) May 2, 2018
What can be done?
If you've got cash in your Ffrees account then you can still make payments with your card, make an ATM withdraw or transfer money between Ffrees accounts.
However, if you're left with absolutely nothing as you've been waiting to get money paid in, and have no other cash, then I'd suggest calling Ffrees.
They may be able to offer a suggestion or goodwill gesture until the issue has been resolved.
If you're faced with no access to money and are running out of food you do have some options.
Making a complaint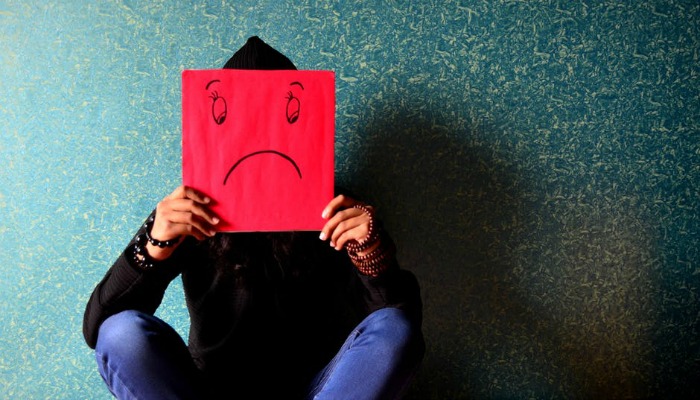 If you're with Ffrees, then you've got a right to complain about the service.
I know it won't fix the issue, but there may be some kind of compensation payable.
You can still log into your Ffrees account and click "Help" to send them a secure message.
If you do not have access to the internet, call 0333 202 3640. They are open from 8am – 4pm Monday – Saturday.
The number will cost the same as a call to a 01 or 02 number
They will try to resolve your problem within 2 working days before it can be escalated as a formal complaint further to their internal complaints team.
If you're with TSB, then you have a right to switch and complain.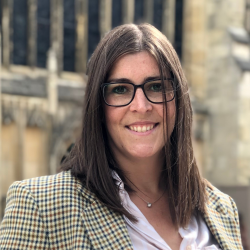 Latest posts by Naomi Willis
(see all)