Can't afford full size bottles? Just want to try before you buy? Find out how to get your hands on free perfume samples in the UK.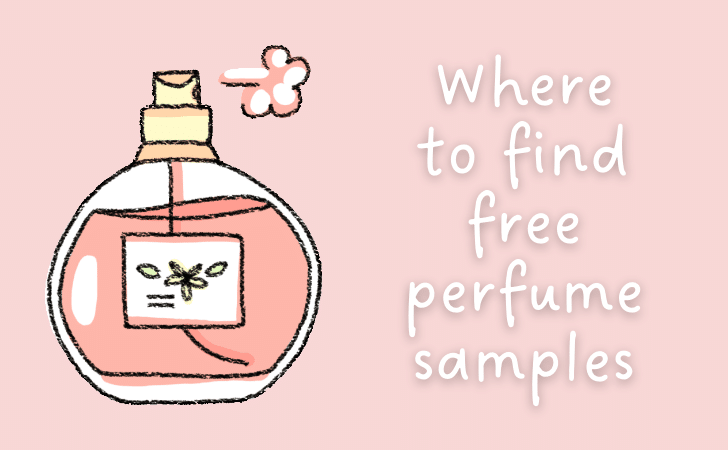 £10 BONUS OFFER: Earn easy cash by watching videos, playing games, and entering surveys.

Get a £10 sign up bonus when you join today.

Join Swagbucks here >>
Getting an endless supply of fantastic perfume samples is an excellent hack as it allows you to indulge in various perfumes without actually having to buy them. It is also a great way to test a fragrance before purchasing it.
Luckily some of the top-name brands are always giving away free samples! Keep reading for our top tips and tricks.
After this, you will be a pro at finding the best samples out there, and you'll surely be one of the first to get your hands on them! So, here it is:
Receive freebies on your birthday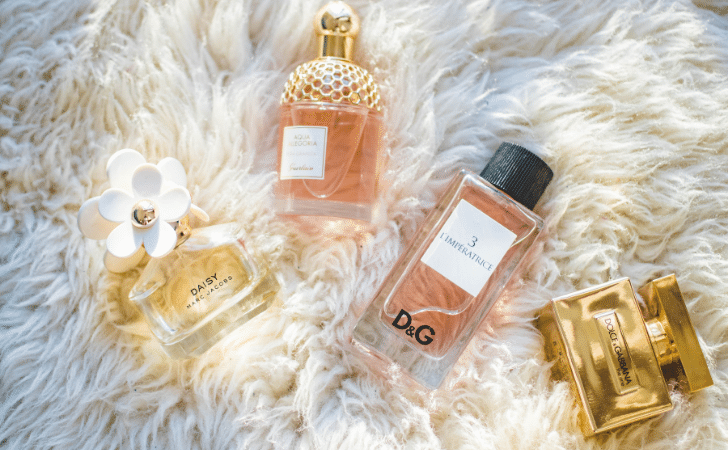 This is one of the best ways to get free fragrance samples (or any free stuff). People love treating you on your special day, and many beauty brands will gift you with a free treat on your birthday when you sign up for their loyalty program. This keeps customers coming back.
The Body Shop gives you a £5 voucher which can be delivered to you or collected in-store. Estee Lauder will gift you a free goodie bag, and Space NK also gives out a free beauty gift bag that they will deliver to you, or you can collect in-store.
These are just a few of the brands that give away free samples on your birthday; there are tons out there. Give it some research, and you could bag some of your favourite scents!
Product testing websites
Some health and beauty brands will literally send you free fragrance samples and beauty products in exchange for an honest review. Glamour, Marie Claire, and Boots are some of the brands that have beauty product testing clubs.
And the best part? These clubs are 100% free to join! You can also find some third-party websites that do this for big brands, and they will happily send a perfume freebie or some beauty products to test out.
Recycling reward schemes
Recycling schemes are a great way to get free samples. Not only does this benefit you and the store, but also the environment – which is impressive!
Loads of high street shops and well-known beauty brands such as Marc Jacobs, Armani beauty, Jean Paul Gaultier and Ralph Lauren have fantastic recycling reward schemes. It is as simple as placing your empty beauty product bottles into their special in-store recycling bins.
The store will either give you free samples or a discount on your next purchase by doing this. How great is that!?
Social media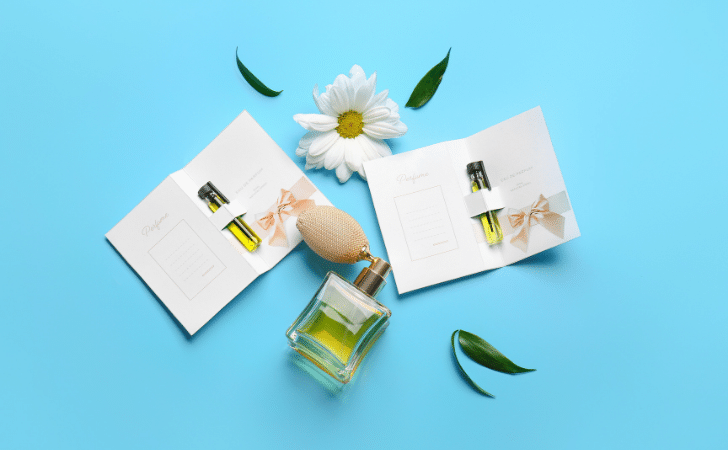 Keep an eye out for social media sponsored posts from "SoPost". You're really missing out if you're not checking up on this! SoPost works with luxury brands to give away some fantastic beauty and perfume samples.
It is super simple. All you need to do is fill out a form on your social media feed. It's quick and easy, and voila, you've got yourself some beautiful perfume-freebies and products!
SoPost works with Givenchy fragrances, Yves Saint Laurent, Chanel, and tons more of your favourites! It seems like big brands love giving away free samples.
On Instagram and Facebook, head to your favourite brand's page and like a few posts, and you will start to see posts on your timeline giving away free samples in no time.
Check out Feel Unique's Pick & Mix deal
Create an account with Feel Unique, and then you can order five free samples from them each month through their Pick & Mix service. You can choose from over 100 samples. And shipping will only cost you £3.95.
This is an excellent way of testing out numerous perfumes; you will definitely come across the perfect new scent for yourself!
Find freebie websites for free perfume samples
Freebie websites do most of the work for you. They go out and look for all of the freebies available to you. This is a fantastic way to get a free sample via mail, and you do not have to do much hunting.
Take a look at the various websites; click the link to the brand's website when you find a sample you like. You need to be quick, though, as these samples get snatched quickly. All you need to do is give in your details, and you'll receive your sample in a few weeks.
VIP in-store and virtual beauty events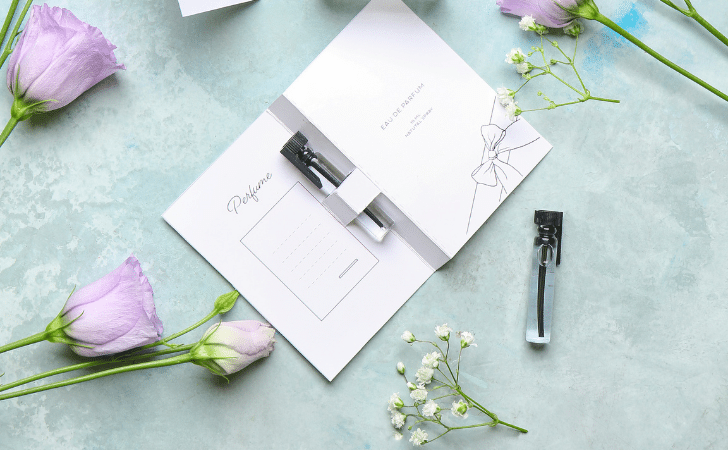 Certain brands, such as Lush, The Perfume Shop, Boots and L'Occitane host online beauty events or VIP ones in-store. These are open to influencers and the public.
There is usually a small entrance fee, but you receive a huge goodie bag filled with tons of free samples of makeup and beauty products.
The beauty freebies you get certainly make it worth the price. Brands announce these events on their social media platforms or via email, so make sure that you follow them and are signed up for their loyalty program so that you don't miss out!
Visit department stores
Most department stores will have samples of the perfumes that they have on sale. The easiest way to get a free sample is to go straight into any department store and ask for one.
If the store doesn't have a sample of the perfume you'd like, they may even decant some into a smaller bottle for you. Amazing right? You can even try to ask for free samples when you get to the register. Most department stores will be happy to comply.
Receive free perfume samples with orders
When making an order, you may have the option to request some free samples with your purchase, or you may need to insert a promo code to redeem one. And other companies throw in free samples as a bit of a surprise for you!
Look inside magazines
Lots of beauty magazines or other magazines often put a little surprise with specific issues. Take a look at which ones include beauty freebies. Magazines love putting free products in there and different perfume samples.
Good Housekeeping and Marie Claire, and many more usually include a free perfume sample or some sort of voucher, so check them out the next time you go to the store!
Write to or email brands to ask for free samples
Write a few emails or letters to your favourite brands; they love hearing positive feedback and getting compliments. A great way to get free products from them is to tell them how much you value their brand, newest product, or latest marketing strategy.
Then add in how you'd love to sample some of their newest products for them. It's worth a try, it doesn't work every time as companies are busy, but you never know what could happen!
Product testing apps
In some cases, getting free samples is as easy as just sitting on your phone. You can use numerous apps to get samples of the latest products.
The apps are free to download, you will need to create an account, and then you can put in requests for certain beauty products. If you're lucky, you get some free products and get rewarded for your opinion on them.
The more active you are, the more products you get to test out. So, what are you waiting for? Take a look at Poshly, OOOOO, and Agora!
Beauty and perfume brand giveaways
Brands love running competitions and giveaways. You can usually find the giveaways on their social media pages, and they generally happen during special events or occasions like Christmas or Valentine's Day.
In this case, you usually win the full-sized product, so you could easily get your hands on their new fragrance. And there are usually runner-ups in the competition who stand a chance of winning a few samples.
You can find many of these competitions on the Competition Database and The Prize Finder.
Keep an eye out for deal glitches
Glitches can be such a win for you! Sometimes brands slip up when they promote a new product or offers, and they may offer certain products at super low prices or give away free samples when adding specific items to your checkout basket.
Many forum-style sites have loads of freebies and glitches. Take a look at Latest Free Stuff and Deals and Hot UK Deals. You can also find some Facebook groups where people share freebies with each other the minute they see them. You just need to act fast!
Look out for new brand and perfume launches
When a brand launches a new product or perfume range, they often hand out free samples in-store or via the post, which helps boost the launch.
Follow your favourite brands and perfume shops on their social media pages.
This way, you can get updates and all news about their launch.
You should also sign up for their newsletters which you'll receive via email.
Write products reviews
You can easily sign up to write reviews online, you may have to answer some product surveys, and you may need to go in for a few focus groups with certain companies.
You will win yourself some free samples merely by giving them your feedback.
Companies always want feedback on their products, positive or negative.
They will appreciate it, and it benefits them too.
Sign up for newsletters of your favourite brands
By signing up for their newsletter, you will be one of the first to be notified about any giveaways or new product launches.
They also sometimes offer seasonal gifts, and in most cases, these come with free perfume samples.
Free perfume samples UK FAQs
Why do companies give away free luxury perfume samples?
Companies do this to run a sample campaign to try out the perfumes before purchasing them. Samples allow customers to try and smell a perfume on their skin before committing to buying a whole bottle.

Samples are often used for online purchases so that people can smell the scent before buying it.
How much perfume is in a sample?
It depends on the fragrance and the brand, but a typical sample vial is usually around 1.5ml to 2ml. This is considered the standard size and is mostly used in drug and department stores and when looking online.

You can generally get around ten sprays out of 1ml free perfume samples.
How long are perfume samples good for?
It depends on how and where you store the fragrance samples, but they last about 3-6 months. Keeping them in the dark and in a cool place can help them last a bit longer.
How do they put perfume samples in magazines?
When they put free samples in magazines, they are generally in folded pieces of paper, and they use glue to hold the papers together. The glue starts to pull apart when you unfold the paper, and this releases the scent.
Final thoughts
Perfumes from your favourite brands can be very costly, and you also don't want to risk buying a new fragrance and getting home and actually hating the scent.
That's why free perfume samples are the way to go.
They give you the chance to test the perfume and save you money!
We've tried all sorts – even over the last few months – including eau du parfum and eau de toilette like Diesel fragrances, Hugo Boss bottle infinite, Jo Malone London, Coach, Giorgio Armani, Marc Jacobs, Paco Rabanne, Carolina Herrera, Good Girl and more!
Follow our tips, and you'll be sure to build up an extensive collection of perfume and beauty product samples.
You'll also be saving up a lot of money.
The possibilities are endless; there are so many ways to get your hands on free samples. You just need to get creative and put yourself out there.
Getting a sample is an absolute must before committing to a new fragrance, and in today's modern world of online shopping, samples are crucial.
Brands and companies are constantly giving away free samples. You just need to keep an eye out for them.
After reading about our hacks and tips, you're sure to find some fantastic offers and samples.
Happy shopping, or perhaps hunting for a free sample from a perfume shop!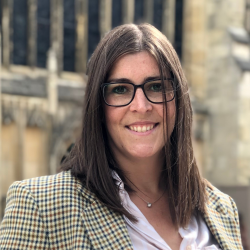 Latest posts by Naomi Willis
(see all)