According to research performed by Harvard Business School, around 95% of over 30,000 new products brought to market every year will fail.
Designing a new product requires a balance of creativity and luck, and even then, many of these products may not stay on the shelves long.
Product testing is key during the research and development phases of new products.
And, to make sure those 5% of products make it to market, product testers help out by providing feedback (and, of course, getting cash or freebies in return).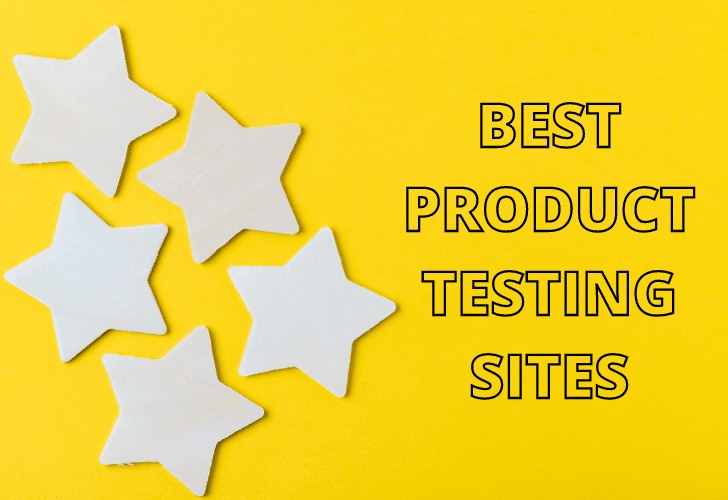 £10 BONUS OFFER: Earn easy cash by watching videos, playing games, and entering surveys.

Get a £10 sign up bonus when you join today.

Join Swagbucks here >>
What is product testing?
Product testing is the process of testing the performance of a product among its target audience.
Focus groups get free test products and are then asked to answer a series of questions on how they feel about the product's performance. This study shows whether a product is worth the investment involved in bringing it to market.
Product testing gives companies the opportunity to see what test samples of the potential demographic think of their new product. They can see whether they like it or not, what could be changed, and what works well.
Manufacturers must test a product to gauge that there is a space in the market for what they've made.
If a company assumes that there is a demand when there's not, they've made a loss that will be difficult to recoup.
With product testing, UK agencies will assemble everyday consumers into test groups for companies. With this feedback, they will be able to get a solid prediction of the success of their new product.
Being a product tester
Focus group agencies will assemble groups according to the product's target market. They will be able to give an accurate representation of their thoughts and feelings on it.
There may be issues with the product the manufacturer may have overlooked that product testers' feedback will help them realise and adjust.
It can help them market their product better, identify savings they can make in the long run, and confirm that the consumer understands their product.
After using the product testing process, a manufacturer will have access to the hard statistics that show their product is worth backing. Collecting consumer data creates a good practice and helps companies develop creative products for a target audience that wants them.
Who is eligible to become a product tester?
The great thing about becoming a product tester is that anyone can do it. Anyone who can turn on a vacuum cleaner, eat a chocolate bar or try out a new shampoo is a potential buyer and has a valid opinion on the product they're using.
You don't need any qualifications to begin working as a tester.
You simply sign up to product testing sites in the UK which contract their testers out to companies to try their products.
These agencies then match the people on their books to the requested groups so they can get the target audience they're after.
Agencies specialise in many products, from cosmetics, food and drink to video games.
The testers will not only receive the free products but can also get paid for their honest opinion.
20 of the best product testing sites
Product testing companies have a range of specialisations and relationships with companies, so they'll test products from different markets and appeal to different producers.
Let's take a look at some of the most reputable product testing websites in the UK, so you can sign up to enjoy free product testing.
Toluna
Toluna Influencers is an online platform and community similar to a social media experience. Here, millions of users answer surveys about products and service providers to gain Toluna points, which they can redeem for real-world prizes.
Signing up is easy and free, and nearly every activity can earn you Toluna points. You will also become part of their giant 21 million consumer community.
Here you can not only complete their consumer surveys but also make your own polls for fellow Toluna influencers to review, as well as interact with them in fun online games.
Some of these polls and games also offer Toluna points, so you can keep adding to your points balance while having some fun.
Boots Volunteer Panel
If you're interested specifically in doing some cosmetics testing and getting to keep some products in the process, the Boots Volunteer Panel is perfect for you.
Boots runs home user and controlled on-site studies, based in Nottingham, both of which test exclusive Boots products, including Soap and Glory, Botanics, and Champneys.
Most products have already undergone rigorous testing to ensure they're safe for use, and you're simply there to test the product's effectiveness and not evaluate its safety.
Volunteers testing at home will receive free samples in the post that they will usually be asked to test 5 times a week for a 1-2 week period. Once you've completed your test period, you'll submit your thoughts via an online questionnaire and get to keep the sample for your trouble!
Philips Product Testers
Philips runs in-house testing on their products in survey sample sizes of 5-40 volunteers who will test their electrical goods, from irons to shavers.
Recognising the role that online customer testimonials play in making other buyers make their decisions, Philips has moved towards taking on more customer feedback as part of their development process.
You will need to create a Philips account via the 'Become a tester' link on their website, and then you can begin applying for any future tests. If you are accepted onto a development test, you will receive your product and undertake a test period followed by a review phase in which you'll need to write an objective, honest review of your experience with the product.
You will, of course, get to keep the product as a thank you for your input.
Tesco Home Panel
Before Tesco put certain products on their shelves, a select group of Clubcard owners get to test them and give their feedback.
The Tesco Home Panel will be invited to answer surveys designed to help improve their shopping experience and may also be asked to test certain non-food products, such as household cleaning products, clothing, skincare, and haircare items.
These tests and surveys are all voluntary, and panellists can take as many as they like.
Tesco rewards their Panel members with points. One point is awarded for each survey, and once a panellist has reached 50 points, they will be sent a £10 e-voucher for money off their shopping as a thank you from Tesco.
Valued Opinions
Valued Opinions is a specialised survey website composed of 3 million members worldwide.
Companies will take advantage of the massive pool of volunteers a product testing site like Valued Opinions has to gain a reliable marker of their target demographic to ensure their prototype product is right before bringing it to the market.
Surveys often come out with a credit value between £1 and £5. Once you reach the £10 threshold, you can use these credits as in-store credit in shops such as Sainsbury's, M&S, TK Maxx, and Amazon. So the more surveys you complete, the more money you can save on a treat or your weekly shop.
Panelbase
Panelbase is an online testing platform with an excellent reputation. They run online seminars and host telephone surveys, focus group sessions, and product testing.
Surveys can last between 2-20 minutes, and every survey will earn you a cash value in your Panelbase account, anything from £0.25 to £10. Once you cross the £10 redemption threshold, you can withdraw your balance via a BACS transfer, vouchers for high street stores, or donate it to charity.
If you're not selected for a survey, you are entered into a monthly prize draw to win cash for your Panelbase account. Anyone aged 16 or over can make a free Panelbase profile and will receive a free £3 reward into their account just for signing up!
Points can be redeemed for vouchers at a range of stores, including Amazon, Primark, Argos, and John Lewis. You can also redeem them against charitable causes, like planting trees or a donation towards the Red Cross.
i-Say
Alba Volunteers
Based in Scotland, Alba Volunteers is the recruitment branch of Alba Science. Their product testing specialisation is in high street cosmetics and skincare.
They have two separate panels. Their clinical panel, which is 10,000 people strong, is based out of their Edinburgh facility. They also have at-home panels, which perform remote testing from their homes.
Testers working with Alba Volunteers can expect to review facial wipes, cosmetics, shampoo, conditioners and make-up.
Those working for Alba's clinical studies panel can be remunerated £20-£500 in expenses, while at-home product testers will simply get to keep the new free products they are sent to test.
If you're based in Scotland or are interested in learning more about testing cosmetics and skincare, you can contact Alba Volunteers here.
Clicks Research
Clicks Research has a team of 600,000 product testing volunteers who review a range of products.
You'll receive a product to review (which you'll get to keep) and complete a questionnaire on.
Clicks also offer paid online surveys to their volunteers. These surveys earn 'Click Points', anywhere between 25-200 for every survey. Once you've accrued 2500 points from completing surveys, you can redeem them for £25. If you apply for a trial and are not accepted or 'screened out', you will be drafted into Clicks' monthly £50 draw.
The more trials and questionnaires you complete, the better your profile will look and the more trials and surveys you'll be asked to participate in, rewarding your consistency as a valuable tester.
iSay, now Ipsos iSay, is an online surveying community you can join either via a browser or through their mobile app.
For taking their customer surveys, iSay members can expect to receive rewards in exchange for points that they earn. You can earn these points via surveys, with the amount varying on the length of the survey and by taking part in sweepstakes.
Points never expire, so you can collect them for as long as you like to get an even bigger reward in the long run. The prizes include an online and in-store discount voucher, which you can use at stores such as Amazon, Argos, and Starbucks. You can also donate your balance to charities.
Home Tester Club
Home Tester Club is a huge online product testing site with just under 4 million members.
Joining Home Tester Club is easy via Facebook or email.
It's available in countries including the UK, Australia, Thailand, Japan, the USA, Spain and many others.
The current tests are available to see on their website. When you apply, you'll answer a series of questions to ensure you're the right person to test the product. Home Tester Club reviews many products, including cosmetics, skincare, food, and alcohol.
They also sweeten the deal by running a series of weekly competitions to reward their testers.
The Savvy Circle
Supersavvyme is an online community run by P&G, where you can find customer appraisals of the whole range of P&G products.
Once you have a Supersavvyme.com account, you can sign up to become a Savvy Circle ambassador and begin product testing for one of P&G's many products, including Daz, Lenor, Braun, Aussie, Head and Shoulders, and Gillette.
The Savvy Circle is different from other product testing sites because it encourages an open community between testers.
If you're just after a freebie, find out how to get free perfume samples in the UK without having to give any reviews or feedback.
Trnd
Trnd is an online testing platform that reviews products for companies like Unilever, P&G, L'Oreal, Nestle and Sony.
Getting the inside line with Trnd will give you advanced access to new products and influence how the product is developed.
The products Trnd volunteers review span a wide range, from household appliances to online services – it's a great site for free product testing!
You might sign up for a cosmetics test and receive a range of beauty products a long time before they appear on the shelves. Then it's your job to use the products as you would usually. You'll then provide honest feedback on your experience with the product. You're even encouraged to share them among friends; the wider the opinion, the better the result!
As Trnd is a product testing website, they do not offer a points system like some online survey sites. However, you will get to keep everything that you test.
Nielsen
Nielsen is a worldwide data collection and analytics body committed to providing a cutting-edge service to companies.
Product testers working with Nielsen download the Nielsen Computer and Mobile Panel app. This app tracks their internet usage, which websites they visit and how long they spend there.
The app is private and doesn't collect user names and passwords but simply uses the information it gathers to compile extensive statistics for market analysis.
By participating, you can receive points to exchange for physical items as well as e-vouchers. App users can receive over £60 a year simply by letting the app track their browser activities.
LifePoints
Once you've completed your LifePoints application and completed your profile, you can start receiving surveys tailored to your information.
Surveys take 10-20 minutes and cover topics beyond products, including politics and health. You may be asked to talk about social developments or your opinion on newspapers or TV shows.
Completing these surveys earns LifePoints virtual currency, known as LPs. Testers exchange these for e-vouchers and Paypal credit, amongst other rewards. The points do not expire, and you can take as many surveys as you like.
Being part of the LifePoints community also gives you access to weekly prize draws. Here you can earn extra points and sometimes even high-end electrical goods like smart TVs and tablets.
Pinecone
Pinecone is a third-party site where users can receive points to be exchanged for prizes or cash for giving their honest opinions in online surveys.
After application, you'll start to receive surveys in your email inbox. You can take as many or as few as you like, but the more surveys you complete, the more points you'll get to redeem.
You can redeem these points in the shop section of their website. Here you can browse through the rewards you can access with your points. You may also opt for a simple bank transfer of the cash value of your points.
Occasionally Pinecone will send products to their volunteers for reviews, but they are mainly an online survey platform.
Ninja
When it comes to kitchen gadgets, Ninja is one of the market's most reputable brands. If you're passionate about having the most up-to-date technology in your kitchen or are a fan of homemade smoothies, being a product tester for Ninja is a win/win!
To become a tester, you'll need to complete a short application form. Here you will detail your dietary habits, such as any restrictions or how many people you cook for. Then if you're suited to any new products, you may be sent new Ninja releases to review in return for your honest review.
Ninja only releases a few products throughout the year, and the chance to receive free Ninja goods is in high demand, so becoming a tester is not a guarantee.
Tryit
Once you've completed your free Tryit profile, detailing the sort of things you and your family enjoy, the foods you eat, and the lifestyles you lead, you gain access to receiving their fun Tryit boxes.
Tryit tailor these boxes to your profile. They can include a variety of products from food, snacks, and drink to cosmetics and household products from third-party sites and brands.
The contents of these boxes are always a secret so getting a Tryit box is more fun than traditional product testing sites where you know which free products you'll be getting.
If you sign up now, you'll be able to access their pre-launch boxes and get priority for future campaigns.
IntelliZoom
IntelliZoom is an online survey platform that rewards users with cash for completing surveys.
Unlike traditional surveys, many IntelliZoom's surveys will be Think Out Loud studies, where they record your face and voice will as you answer the questions verbally. There are online interviews between you and an IntelliZoom mediator. There are also diary exercises where you will record your experience over a while.
You will need a PayPal account to link to your IntelliZoom account so they can pay you for your work. Surveys pay between £1-£8, and moderated surveys pay £30 for 30 minutes or £60 for an hour. They make payments into your account up to 21 business days after the full completion of your surveys.
Influenster
Influenster is an online product review community with 6.5 million members, offering customer reviews on various products. It's the perfect spot to see what your fellow shoppers think of a product before making a purchase.
Completing a personalised profile will allow Influenster to tailor the right products being sent to you, and then you can share your opinions on their platform with other members.
Influenster users have access to a huge list of potential products to review. These include home and garden goods, arts and crafts, as well as food, drinks, and cosmetics. Members also receive pre-packaged 'Vox Boxes' to their door, each full of goods tailored to their profiles.
Smiley 360
Signing up to Smiley 360 is easy, and completing your profile will enable Smiley to send you tailored 'Smiley Missions'.
These are boxes full of free products that you can enjoy while noting down your experiences. You are also encouraged to share your opinion with friends and family, as well as other Smiley members and the companies who make the products to influence the production process.
Completing more missions will improve your community status as you earn 'smiles'. Earning more smiles will open you up to being selected for even more missions and even more free goodies!
FAQs
How much can you earn as a product tester?
Most sites reward with vouchers. Some sites offer a cash compensation, but this is not common, with surveys rarely paying more than £10. You would need to work a lot to make a worthwhile amount of money. It's better to treat product testing as a way to make an extra few quid in your spare time.
Is product testing from home legit?
Companies rely heavily on the opinions of customers. The views of product testers are an invaluable resource, saving them thousands of pounds on wasted projects. Product testing is a legitimate market and a way for companies to research products.
How old do you have to be to be a product tester?
Generally, product testing sites need members to be over 16 or 18 years old.
How long does product testing take?
The amount of time you test a product can vary. It depends on the kind of product and the kind of study, though you can expect to test products from a week up to two weeks.
Final thoughts
If you're a fan of new products and get excited about being the first in line for new releases, then product testing is perfect for you! For the amount of effort you put in, the rewards are more than worth the work. In addition, your opinion is a crucial and valuable resource to the people making these products.
Sending a few thousand free units of an item out to enthusiastic volunteer testers is a small price to pay to ensure their products are ready for market.
There are many different product testing websites, testing products from a huge range of companies, so you can shop around and find one with a model that suits you and your family.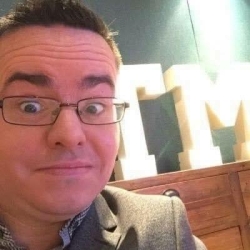 Latest posts by Ricky Willis
(see all)